Keith and Anna Kilker want to make one thing very clear about Guadalupe Brewing Company – it's not a bar.
That doesn't mean you can't sit down with a beer and unwind. In fact, that's exactly what they want you to do in their cozy tasting room or breezy back porch.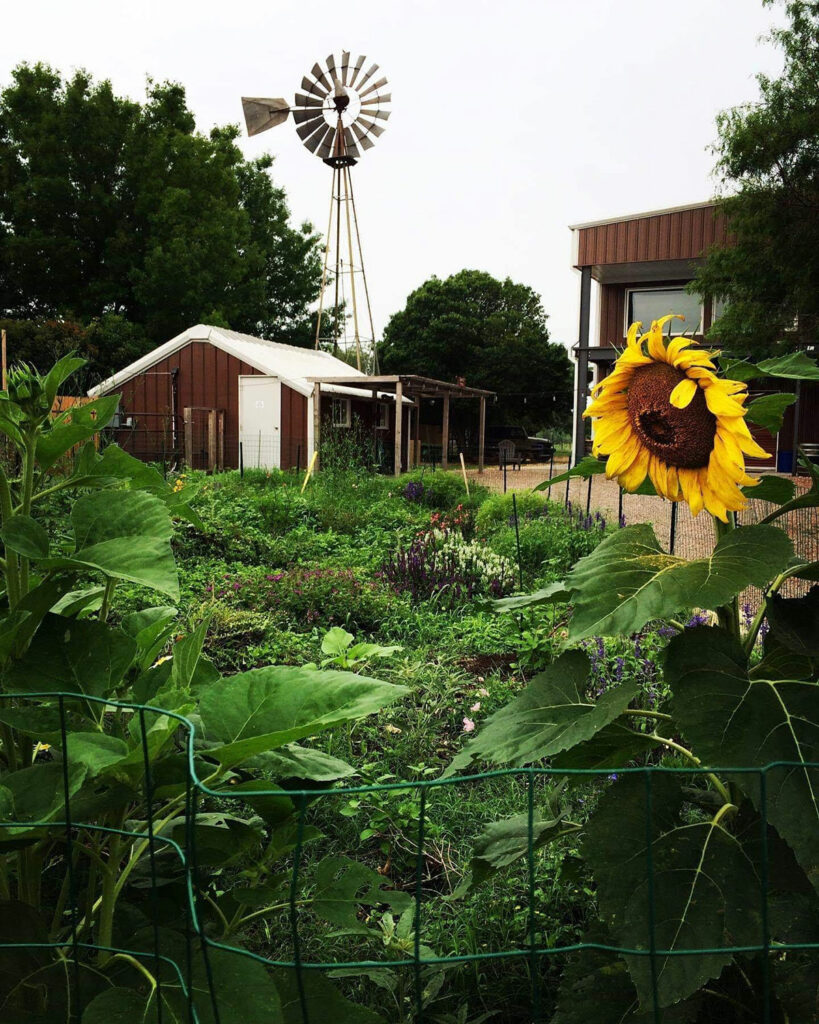 But it's not a place to get drunk and rowdy. It's not a place where a random people will see a neon sign and wan-der in off the street looking for a stiff one. In fact, hidden down rural Wald Road, well away from New Braunfels' tourist zone, street traffic is not at all a part of Guadalupe's business plan. When the Kilkers talk about their business model, they don't talk about profits or expansion … they talk about community.
"It's comfortable," Keith says. "You don't have frat boys here. Everyone's behaved. It's professional, mature people. People that are coming out here are coming with the intention of coming to a brewery.
"We love the fact that people that are looking for us are going to find us. They love the fact that we're in the country. We've got the windmill out there, there's deer running around out there, open sky, people love that. That's who we are."
"These people adore their beer," Anna says. "That's what they're here for."
"It's very personal," says Keith. "If you go to the counter in there, you'll see the same people that have been with us for years."
Since 2012, to be exact. Guadalupe's roots began around the time of the Gulf War, when Keith was in the Air Force, and was impressed by the beer in Germany. "There was such a huge contrast between the beer here and what was over there."
That was followed by trips to America's Pacific Coast, where the craft beer revolution was well underway. "It planted the seed in my mind to bring it to this area," Keith said.
He took that idea seriously, enrolling in Chicago's Siebel Institute – a vocational school devoted to brewing – and learned what it takes to run a craft beer business. That was followed by some traveling to learn not only what makes for good beer, but also for a good drinking experience. "I visited Stone Brewing Company's beer garden in San Diego and it made a big impression on me, with its natural setting. That's what you're going to see when we've fully developed this location."
That location is on a former farm – the tasting room is an old barn lovingly refurbished.
"You'll see flowers in the spring, just stunning," Keith says. "It's very soothing. You can just enjoy being in the country."
Of course, natural beauty is nice, but the Kilkers know the primary product is beer, and they have that well covered.
Guadalupe (named after both the nearby river and Anna's grandmother) – has 22 beers on tap, quite a large variety for a brewery of their small size, with a proper emphasis on the German: Kolsch, pilsner, hefeweizen and a good strong dopplebock. GBC's flagship beer is a Texas Honey Ale. (They also stray outside the German with a Comal Pale Ale and a Black IPA.)
The New Braunfels locals are starting to accept what GBC is doing, Keith says.
"They've had beer that claims to be German style but wasn't that good," he says. "I think once they've tried us, they come back. We make a good pilsner. And I think it's most exciting when someone comes in from Europe and says, wow, that's good beer. That's validation that we're in the right place."
GBC even has German chocolate cake – no, not the pastry, a beer! The rich stout has cocoa nibs and real coconut. "That's actual coconut that we processed ourself," Keith says proudly. "Larger manufacturers use extract. It's an experience – once you've had real ingredients you feel cheated by an ex-tract, and if you're paying $10 for a bottle, you feel insulted."
Attention to detail is crucial, Keith says.
"The key component of our success is service. It's a lost art. Others are focused on volume. But if you're going to pay $7 a pint of beer, and that's a premium, you want a smile. All our servers are certified cicerones [the beer equivalent of a sommelier]. They'll give you the background on our beers. That's the service we want to provide."
Other services include good food Thursdays through Mondays. There's a kitchen out back that's a separate business but part of GBC's campus. "The lady had a food truck and she runs it. We don't charge a lease, she just pays her utilities. It's symbiotic – us small guys have to stick together. She has good comfort food – a nice pretzel, pulled pork nachos, a pork poor boy that's phenomenal. She made fajita tacos today for a wedding."
Also symbiotic is an unusual business right next door: the Texas Yeast Lab. It's just what the name implies, a company that helps develop yeast strains for breweries, and it includes a tasting room featuring beers from several of their clients.
Both of those are just more pieces of the community the Kilkers are trying to build.
"We're trying to grow organically," Anna says. "We've had some customers leave us be-cause we got too busy, but now we're open during the week, so they come on weekdays."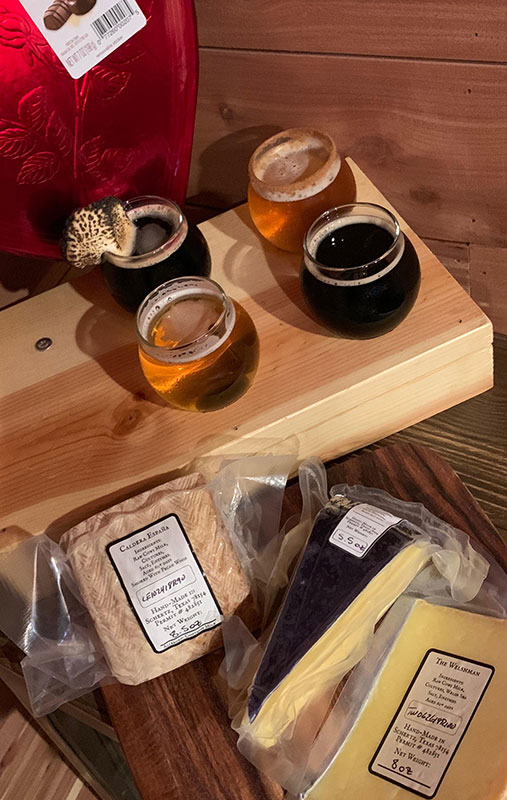 "We learned," Keith says. "That's why we stay away from beer release parties and that type of business plan, be-cause I don't want lines of people. I want the place that has great beer and a great environment, and a culture of family.
"We just want the family to grow," says Keith.
Guadalupe Brewing Company
1586 Wald Road • New Braunfels
512-878-9214 • guadalupebrew.com

Tasting room hours:
Thursday, 4-9pm
Friday, 4-10pm
Saturday, noon-10pm
Sunday, noon-9pm
Monday, 4-9pm