Why is Farm to Table important to you for your culinary needs?
I think everyone should know where their food comes from and that it is being respected before it is bought and consumed. Biggest thing that I always like to make people understand is the hard work that all our farmers put into getting this to your plate and how hard it is to be a farmer in Texas. It's a connection that most people don't have and we take a lot of pride in making that connection to our guest and the public.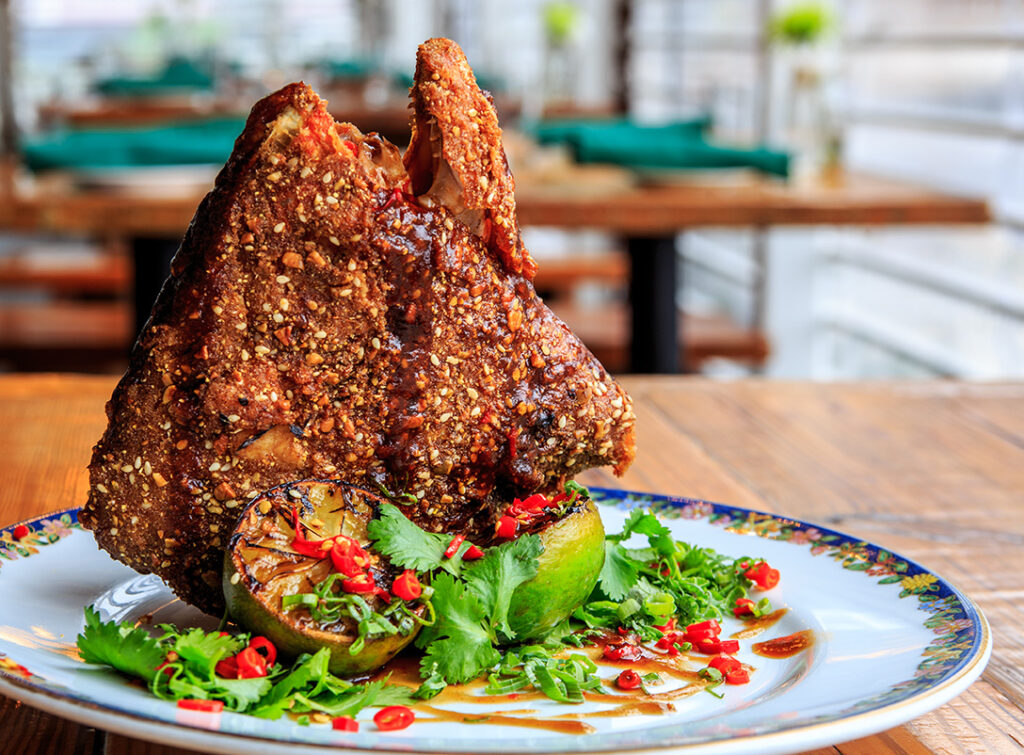 Does Farm to Table seem important to your patrons?
It sometimes feels like it isn't, we are an extremely busy restaurant that gets visited by a lot of people from out of town. I don't think that most people come into the restaurant because it is a farm to table restaurant, it's a great Austin restaurant. But every once in a while you have someone that wants to know everything their is to know about our food and our farmers. You always get the "This is the best I've ever tasted" and you know that that person gets it or if it didn't before they walked in today, they get it now.
What are your seasonal, locally sourced favorite indgriedents from Hat & Heart farms?
We are huge fans of the goats they have been raising, they are super tender and have a little milder flavor, they are a great gateway to get more people to try goat. Personally I think my biggest eye opening ingredient I got from them this year was the elephant garlic. I grew up eating the commercially grown stuff and that flavor is one of the worst when it comes to garlic. Learning that it takes two years to grow to the point when they can sell it and the delicate flavor, texture and spice that is still has, it's mind blowing.
Is there a connection or inspiration you feel as a chef by creating dishes where you know where your ingredients Are sourced?
When you have great product you don't need to work so hard to make it taste like something. I am a firm believer of just using a few ingredients that will highlight the great product that is that large part of the dish. The simpler the better you be able to taste everything.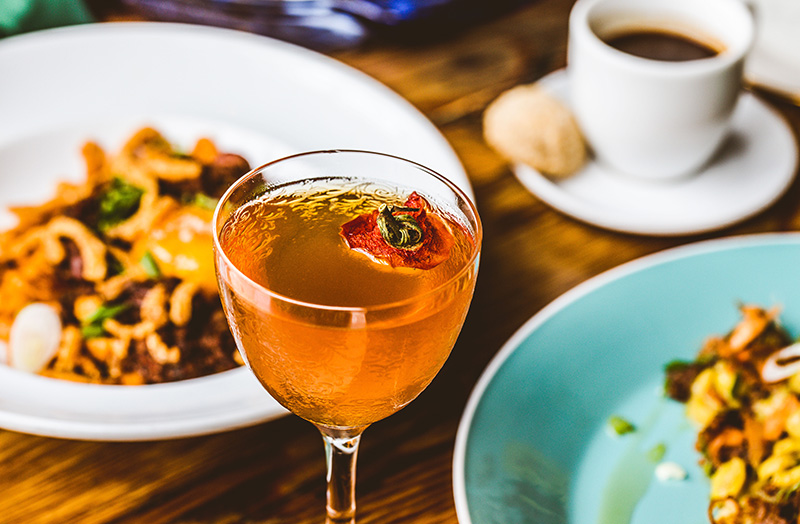 What is the plus side for sourcing seasonally in your Farm to Table approach and the downside or challenges?
I think the biggest plus side to having our relationship with our farmers is knowing the availability of the product and using everything at the peak of the season. The biggest challenges are the unpredictable weather we have in Texas. You can have something this week and next week is gone because it was too hot, it froze overnight, hasn't stopped raining in three to four days, it hasn't rained in a month or locusts wiped clean most of the crop in a day. You name it, it will find itself into a farming season in Texas.
Odd Duck
1201 S Lamar Blvd
Austin
512.433.6521
oddduckaustin.com