There are certain assumptions one would logically make when patronizing Hye Cider Company – the main one being that you could purchase cider there. After all, it's right there in the name.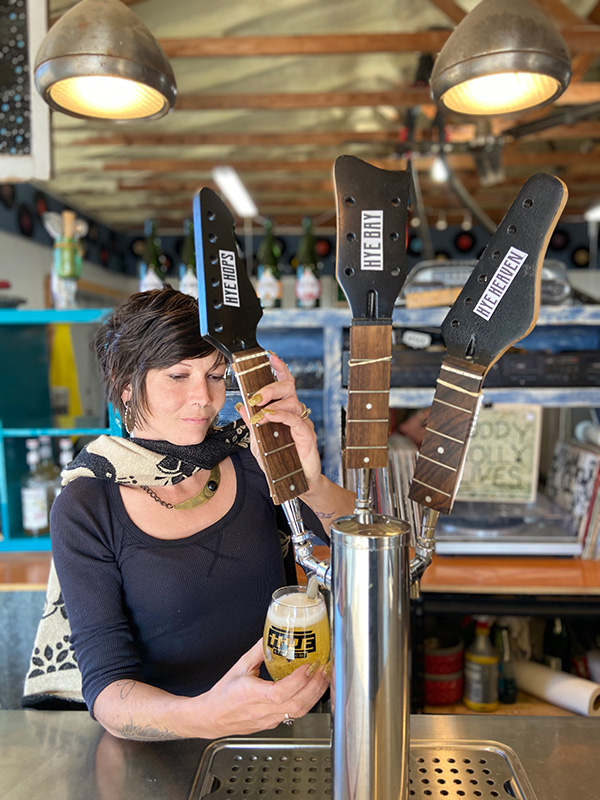 Surprisingly, you'd be wrong.
You can get fermented apple-based beverages there – but if they had called themselves Hye Cyser Company, odds are you'd scratch your head, say "What's that?" and keep driving. So owners Cassandra "Cherry" Graham and husband Travis Graham figured it would be best to go ahead and name their business after cyser's better-known cousin.
But what the heck is cyser?
"So instead of just fermenting apple juice, which is what you do in order to get cider, we ferment apple juice and local honey simultaneously," said Cherry Graham. "This honey that we use, from Pop's Honeypot in Fredericksburg, is fantastic and it enables us to dry things out further, add a depth of flavor, as well as up the alcohol content considerably.
"We're one of only two companies in the country that specialize exclusively in cyser."
On a sunny fall day at HCC's tiny production facility and tasting room, just two miles east of "downtown" Hye, we sampled glasses of their five varieties. And indeed, there is a noticeable difference from cider. Whereas the better-known cider tends to be very sweet, cyser is cleaner on the palate.
We started with Hye Stylin' – the original recipe that started this whole venture for the Grahams.
"I lovingly refer to this one as the 'OG,' the original gangster, because this is the exact same recipe as the very first time I tried my hand at cyser-making about nine years ago. And it turned out so good that we built an entire company around it," Graham said. "It's very light, very crisp, very dry – so
light that it almost evaporates as you drink it. This one gets compared to champagne or prosecco quite frequently.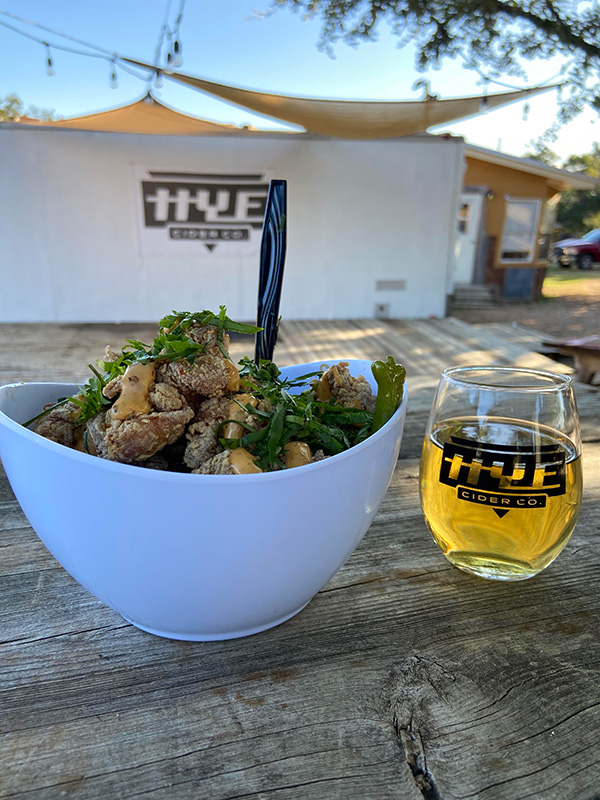 "I developed it because I loved the idea of fermented apple juice but could never find one that really pleased my palate, because I have zero sweet tooth. So I started making this bad boy for personal consumption, and then my friends would try it, and then they'd ask me to make more, and I said, well, if I make more I'll have to start charging you, so here we are.
"Honestly, I had no idea what cyser was. I went from brewing beer to making cider as just an offshoot to try something new. I looked at a bunch of recipes online and they all were very simple: take apple juice, add yeast, shake vigorously, wait patiently. And I said that's way too simple for me. I want to overcomplicate matters, so I immediately added honey to it, with the idea of making a honey cider. And it wasn't until I'd been making it for a little while that I stumbled across the term 'cyser,' which is actually a subcategory of mead."
We continued working our way through HCC's varieties, and were pleasantly surprised by the variety of flavors.
The Hye Note, Graham said, "is a slightly sweeter sister to Hye Stylin'. All of the ingredients are exactly the same – same juice, same honey, same yeast, but with a slight twist on the ratios. It's cool to try these two side-by-side, because you see how much apple flavor comes through, how much more honey, how much more body, and a touch more alcohol, too."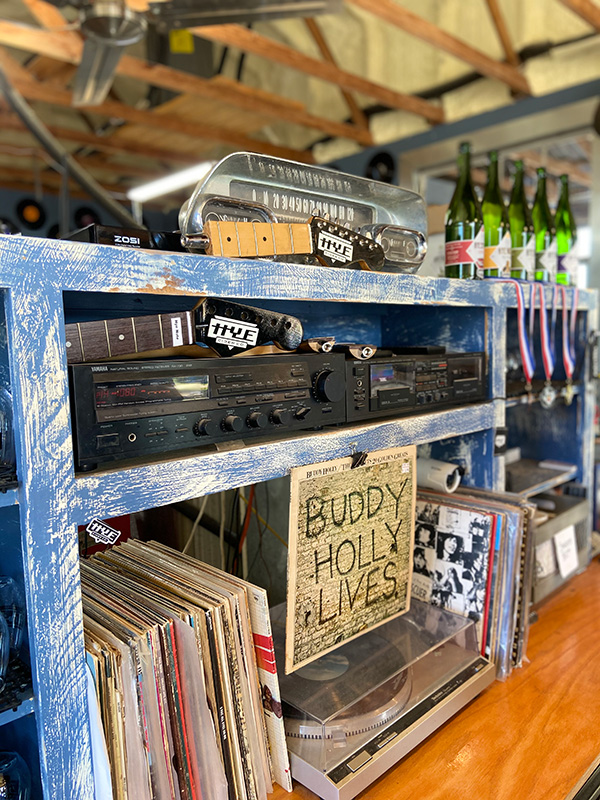 The Hye Bay is fermented with bay leaves. Yes, bay leaves – something you'd sooner put in a soup than an adult beverage. It mixes a savory note with the sweetness.
"It pairs with a very wide variety of foods. My go-to is always Italian, but if you picture this with a crawfish boil, anywhere between that and chicken noodle soup, it has its place on just about every plate. Anything you'd want to chuck a bay leaf at, it pairs well with it."
But maybe you're more of a craft beer lover. No worries, HCC has one for you: Hye Hops.
"Beer was always our thing, so this one is an homage to our nerdery, we absolutely had to dry-hop a cyser. We used whole cone Willamette hops, and put it on at a very, very cold solution, so no bitterness is extracted. You get all of the aromatic qualities, you get a big potpourri of gardenia on the nose, a little bit of piney and grassy flavor at the tip of the tongue, and then it finishes with green apple Jolly Ranchers."
But if you're not a beer drinker, don't let that keep you away from Hye Hops.
"We're right on the Fredericksburg wine corridor, and I get wine drinkers in here all they time, and they're reluctant, they say they don't want to try it because they don't like beer, and they end up loving it. I love the expression on their face – it's like they're cheating on their tastebuds."
Rounding out the lineup is the Hye Heaven.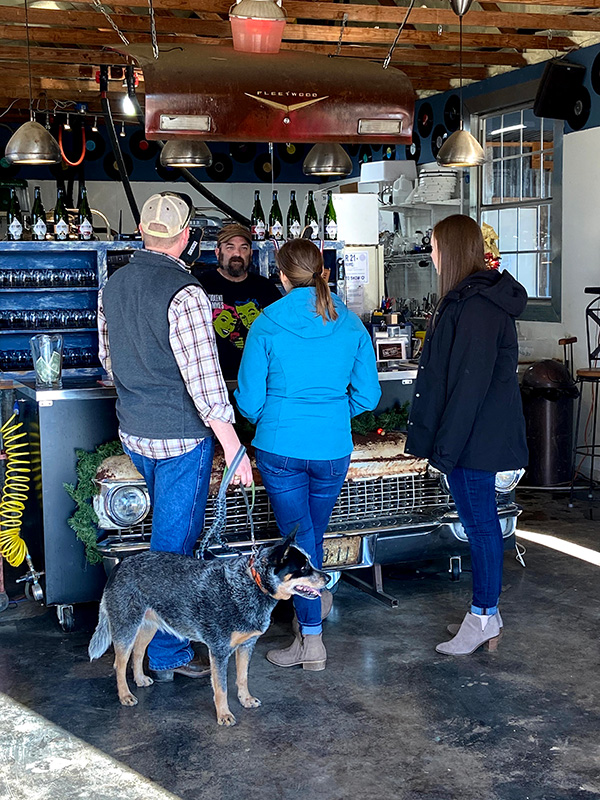 "This is probably as sweet as we'll ever go," Graham said. "It's sweetened with the same local honey, but it's made with Turkish figs and four different types of toasted peppercorns. So even though it starts out with that honey sweet fig flavor, it finishes with pepper, so it cuts that sweetness, not leaving a syrupy or cloying sweet finish to it."
As we've noted in a previous edition of Rock & Vine, a lot is going on in Hye right now, especially in adult drinks: there are whiskey distilleries, rum distilleries, and of course, wineries.
And now, this little slice of heaven between Johnson City and Fredericksburg has cider…sort of.
"I love it when people say, 'I don't like cider,'" laughs the founder of Hye Cider Company. "Neither do I. I've never made a cider in my life."