Bob Turbeville has grown grapes since 2004. He initially grew on one acre, using a converted room in his barn to make his wines. Family and friends would come enjoy the harvest and stomping the grapes.
Bob and wife Mary Ann own Hill Country Outfitters on Main Street in downtown Fredericksburg. Over time Bob's hobby grew into Narrow Path Winery. And in 2016, they opened a tasting room out of Hill Country Outfitters at 115 East Main Street.
Their son John made many of the wines and tended to the tasting room. Eventually a winery was built at the vineyard just outside Albert. Even though I've visited Narrow Path Winery (6331 South Ranch Road 1623 in Stonewall) several times, I'm always amazed by the beauty and elegance of this winery.
"I'm all about aesthetic" Bob said. "We wanted to create a building that highlights nature's beauty. Floor-to-ceiling glass on three sides so that one can sit inside or out and have a great view."
We sit on the back patio overlooking the 10 acres of vineyard situated before an unspoiled view of the Texas Hill Country. In the distance deer chase one another as the sun starts to go down. The tasting room staff offer us blankets.
"I want to provide a level of hominess to the people that come here," he said. "My philosophy is that Narrow Path should be a place where I have people come and drink wines and relax."
Bob talks about the number of friendships he has made through his winery. Many of these people join his wine club. Outward appearance is that these people get treated more like family. "I enjoy meeting and getting to know people and seeing them every time they visit," he said.
One afternoon I arrived as a club party was finishing. I was invited onto the patio by some club members who poured us glasses from a bottle they had just purchased. The wine – in this case an Amador County (CA) Syrah – was as wonderful as the conversation that rolled from wine and food, then to travel and adventure.
Bob freely admits he does sometimes use grapes from outside Texas. But whether his own grapes or those from another vineyard, "careful research goes into sourcing the best vineyards. We are upfront on the label with the AVA that the grapes originate, but all the wine making is in Texas and in our style."
The vineyard's 10 acres feature Tempranillo, Viognier, Roussanne, Marsanne, Grenache, Mourvèdre, Syrah and Tannat.
Narrow Path produces less than 200 cases a batch. "The always-evolving small batches allow me to experiment with blends and techniques. It allows us to give our club members something different every time." Bob describes his wine-making philosophy. "I like to keep it simple; nothing edgy. We want to offer good classic wines."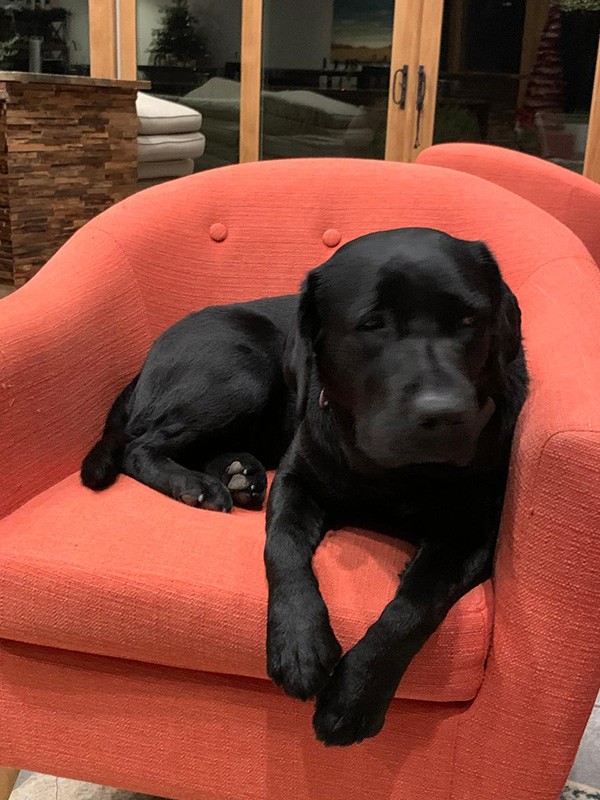 Most of the wines are dry. "I have the Dream Chaser Merlot that has a little bit more sweetness, so there is something here for everyone."
I asked him where he sees Narrow Path in five years. "We are at 2,000 cases a year now. I think we will be at 7,000 in five years. There have been a lot of changes in the hill country since we started growing grapes. There is a lot more care in growing, which means better winemaking. There are also a lot of niche industries that fill needs. From tour companies to wine storage and companies that fulfill wine club shipments."
It was evident the "family feeling" exists here, and it wasn't created – it came to be through the Turbeville's spirit. I sensed from the staff of Narrow Path that they were happy to work there and proud of the wines they were pouring.
A woman from San Antonio who was picking up her club allocation raved about wines from past orders and it was obvious that she was excited about this one. You don't have to be a member to try or buy these wines. Bob pointed out that most of his wines are under $30 which is becoming a rarity in the Hill Country.
If you're looking for some great Texas wines off the beaten path, take 1623 past Albert to the Narrow Path.