Beth McLaughlin is not the typical gallerist. She does not come from a family of dealers or artists. But she is an entrepreneur and philanthropist committed to promoting the arts and giving back to her community.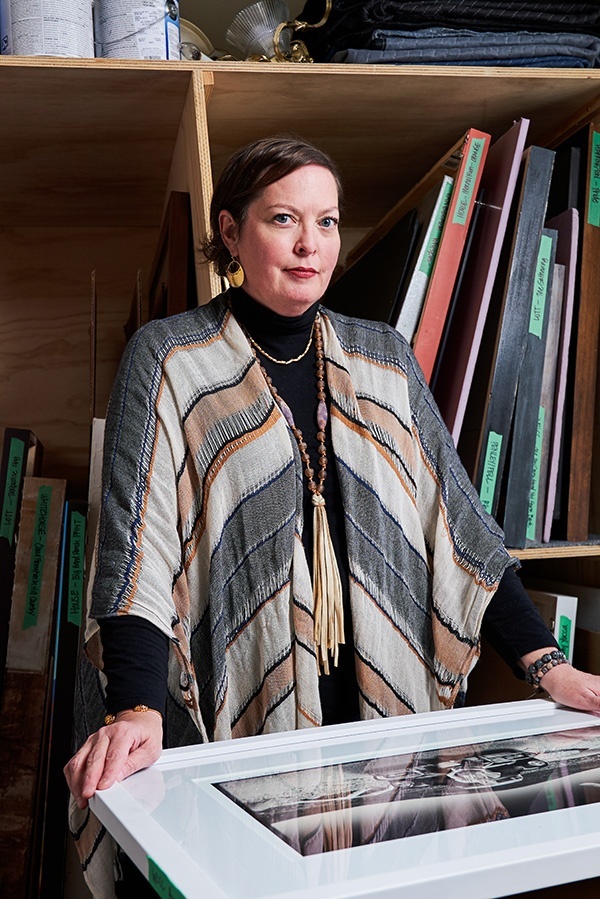 The inspiration behind Slate Gray Gallery in Kerrville launched more than 20 years ago when McLaughlin began visiting the Hill Country on weekend getaways from Austin. She was inspired by the natural beauty and the relaxed, artsy vibe. McLaughlin has since made the Kerrville area her permanent home and she splits her time between a second gallery location in Telluride, Colorado.
What is important for her is engaging and promoting the work of local and regional creatives, alongside the international artists. Currently Slate Gray Gallery represents about 40 local artists between the two regions in an effort for them to continue to live and create in the places they love. "I like what I like and I hope you do too," she said.
"It's important to promote and connect local artists with patrons and art enthusiasts and give our artists a home to display and sell their art," McLaughlin said. "The flip side to this is that we have become a renowned destination for collectors to find the best talent that the Hill Country has to offer. It's a win-win for everyone."
Giving back
Although her Telluride gallery location features a selection of works that are more abstract and contemporary in style, her Kerrville location features both traditional realism and contemporary pieces. Both galleries opened in 2015. The Kerrville location was the first and the impetus was two-fold to promote her "friends, fellow artisans" and to assist in revitalizing Kerrville's historic downtown.
Projects McLaughlin has spearheaded in Kerrville, other than her gallery, include opening the Schreiner Goods with then business partner Keri Kropp, and the recent restoration of the historic landmark Guthrie Building. She is serves on the nonprofit board for "Arcadia Live," which will direct the re-opening of the Arcadia Theater to the public (after 30 years of dormancy) as an event and live music venue.
McLaughlin said it is important for Slate Gray Gallery in both locations to reinvest back into their communities and support arts-based nonprofits.
We asked McLaughlin to share why she loves and creates space for these particular four artists.