Njem Haus is a creatively designed and distinctively modern guest house situated in one of the oldest and quaintest parts of Texas Hill Country.  Nnene Mbonu is the force behind this home and wants to share her Nigerian concept of NJEM with others in the Hill Country.   

Njem in Nigerian is a complex word that translates only to one meaning in English – the journey. According to Nnene, the Nigerian meaning is multi-faceted and incorporates many layers. For instance, when asked, "How was your journey?" in reference to a neighboring town, the market, or to see a relative, it would be inclusive of all the senses when recounting your journey to another.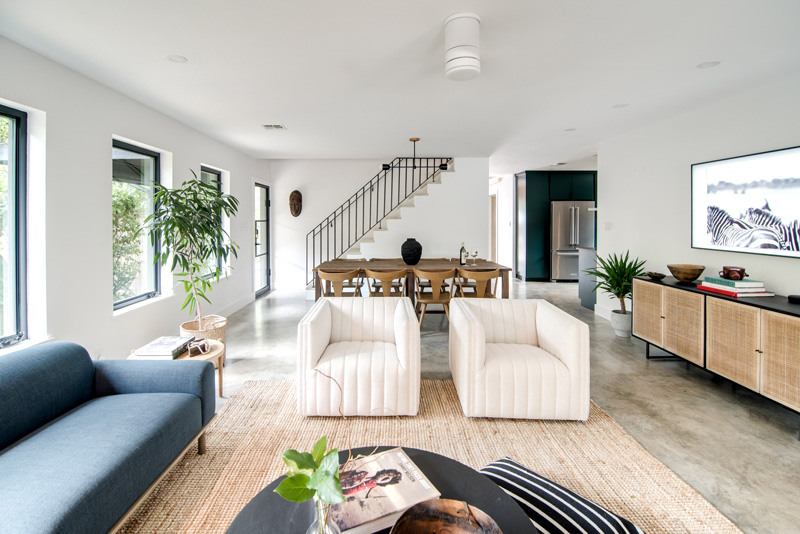 "Njem is an integrated and interchangeable word," Nnene said. "Njem is the journey. It's like peeling off the layers of the journey and reflecting on all the pictures and memories you joined in on experiencing in relation to yourself, friends, family. It's something totally different than just travel".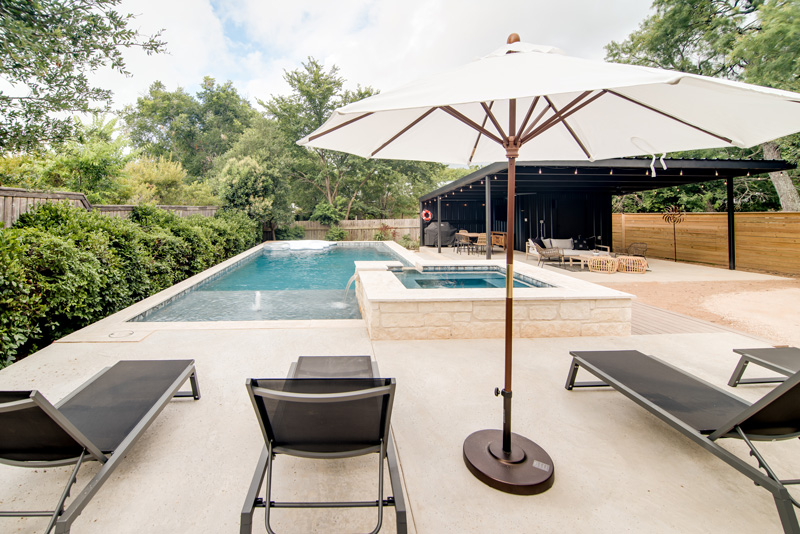 Nnene has always been an international travel seeker, photographer and explorer. However, after having two children, she realized she wanted to see more of what was an easier getaway in Texas rather than abroad. 
"I began to pack up my children and their cousins and just explore Texas. I loved staying in small towns and loved havingthe B&B experience for my family," Nenne said.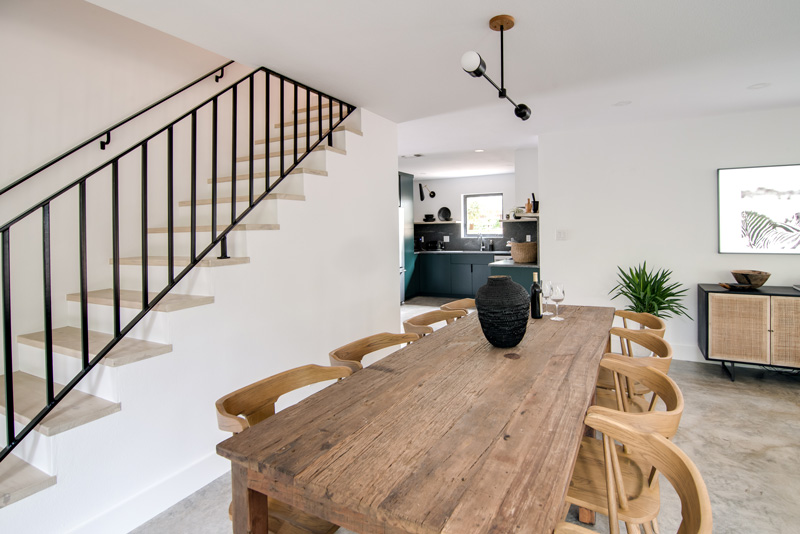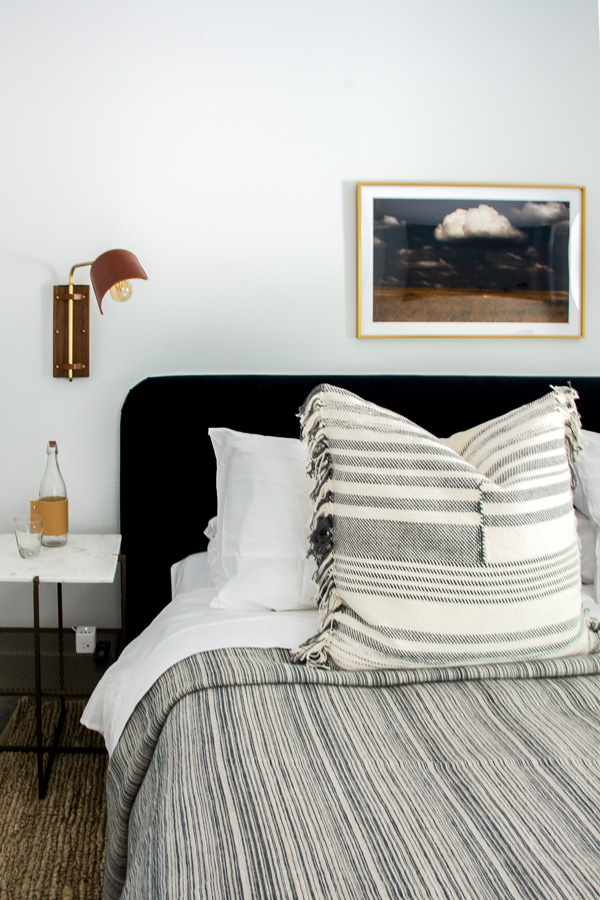 She began researching and settled on Fredericksburg. "I loved the small-town feeling, the parades on the Fourth of July, the ease to travel and  to see things with the children," she said. Combining the travel focus on Texas Hill Country versus abroad, Nnene decided in 2019 to make her Njem a reality that she could share with others here in Fredericksburg. She acquired a simple and traditional Fredericksburg home and was determined to put her own stamp on its renovation process with the intention of having a permanent vacation home for her own family and for others to enjoy as well.

Partnering with Christina Atkinson of Home Simple Goods Shop and Design, the two created a home that is global and modern in vision, and has everything for a family or friend getaway that does not require you to leave if your journey is to be spent in one location.

"I wanted guests to have the ability to explore but also have a comfort zone that all could gather in and create memories. Njem is large enough to spend indoor and outdoor time, as well as cook a meal together after a day out at wineries, hiking or exploring.

"When you have a home base there is something psychological there that allows you to let down your guard and feel safe to relax while in a home," she said.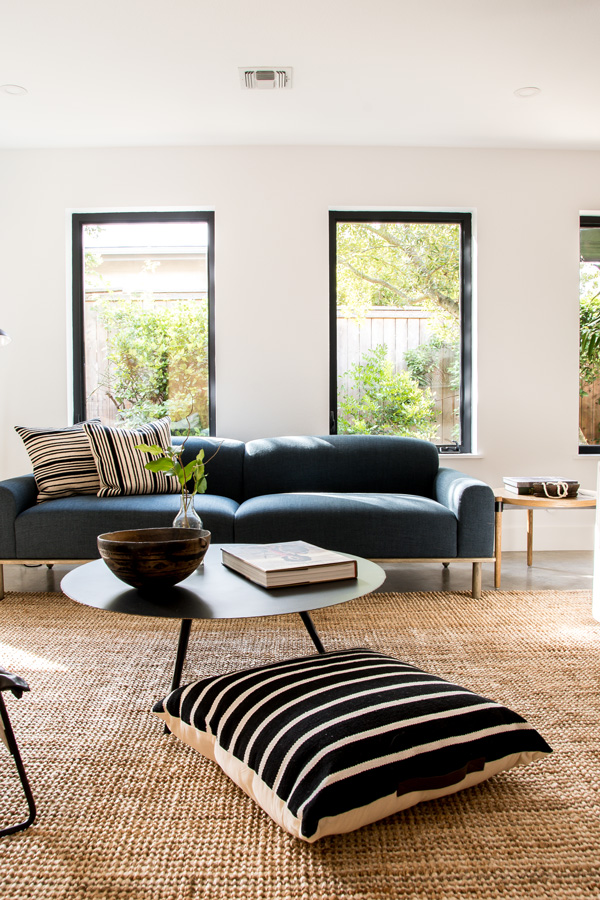 Nnene commissioned Atkinson to decorate her vacation home. "We wanted a personality in this vacation property. Once Nnene brought in her photography pieces, her African masks, bowls and figures it really came together," Atkinson said. "We had discussed her home looking like an artist studio in New York, a place that transported you but was simple, clean and modern."

Along with the internal renovations, Nnene is perhaps most excited about the pool and outdoor living installation. "I was always looking for a place to stay in town that had a pool for our family and it was really difficult to find," she said.

While travel plans and journeys abroad are on hold for many of us, at least one will be able to comfortably say they have had a journey while staying at Njem Haus.
We wanted a personality in this vacation property. Once Nnene brought in her photography pieces, her African masks, bowls and figures it really came together. – Christina Atkinson