It was a crisp afternoon in late October when I met Anna Marie and Knox Schroller at their homestead on White Oak Road. Their historic house sits on a hilltop overlooking sunlit pastures, just fifteen minutes from downtown Fredericksburg. It's a picturesque and lively setting, thanks to the family's two young girls, along with their chickens, dogs, and the twenty alpacas who call it home.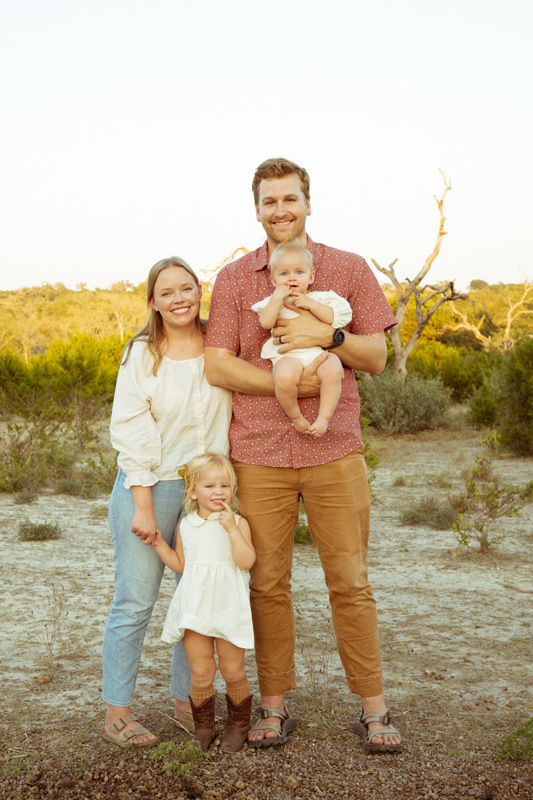 Growing up in Auburn, Alabama, Anna Marie dreamt of having a farm of her own. "I've always wanted lots of animals and space," she said. "I used to beg my parents to let us get horses and rabbits."
Today, that dream is a reality and a source of great pride for the young mother. Inside their home, the open kitchen beckons with its spice shelves and hooks holding brooms, aprons, and sunhats. Over a slice of sourdough and a cup of tea, Anna Marie shared her journey to founding Kindred Fiber Farm in 2015.
"I've always been interested in where things are coming from, whether it's the food we're eating or what we're wearing," she said. Living down the road from her grandmother was a seminal childhood experience, and she credits her for passing down a love of knitting, baking, and intentional living.
After Knox and Anna Marie got married and moved to Fredericksburg, she continued her knitting education at The Pioneer Museum, where she learned to spin fiber into yarn through the local spinning guild.
"They loaned me my first wheel until I could get my own…I don't feel I'd be here and know these things had people not passed along their knowledge and skills," she shared. That kindred community spirit ultimately inspired the name of the Schroller's business, which has grown from a college hobby, making knitted gifts for friends, to a sustainable textile brand beloved in Fredericksburg and beyond.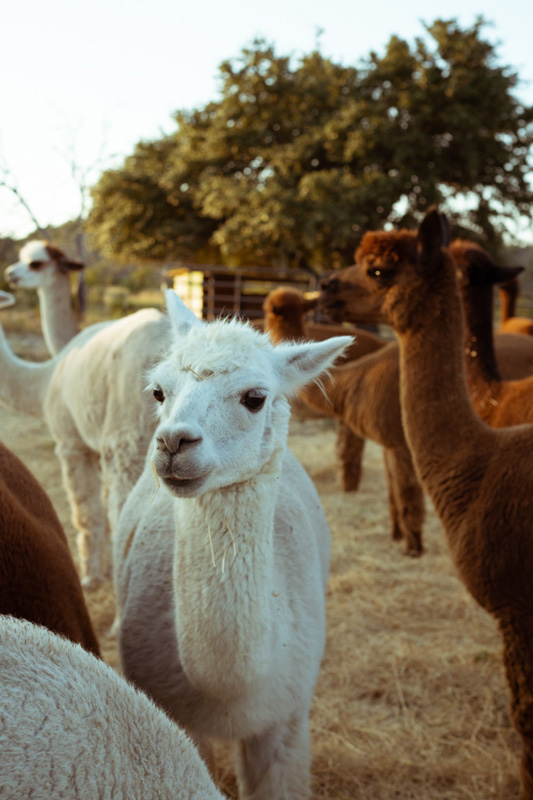 After tea, we walked outside where the alpacas roamed in the lower pasture. Each alpaca has its own name, a few of which include Nellie and Nora, Andy and Annie, Tabatha, Baxter, Sunny, and Van (aka Vanilla Ice), along with its own personality. Unbeknownst to many, their hypoallergenic, water resistant wool is seven times warmer than sheep's wool. It is also sinfully soft, as I felt firsthand while running my fingertips over a skein of chocolate-colored yarn.
Alpacas are also easy on the earth thanks to their soft padded feet and gentle grazing, yet it is their sensitive, curious demeanor that lingers fondly in memory. "You have to earn their trust over time by showing up, giving them their space to feel comfortable with you, and supplying all they need to have a place to live happily," explained Anna Marie.
While the alpacas are relatively low maintenance, there is always something to do on the farm, from letting the chickens out to collecting fresh eggs, watering the garden, and knitting in the margins. The family works together to care for the herd, from changing their water, to feeding them alfalfa and carrots, ensuring they have fresh hay and bedding, administering vaccines, and spraying them with water in the summer to keep them cool. "It's a labor of love for us," she said.
At Kindred Fiber Farm, raising animals responsibly is the primary focus as is turning their natural fibers into sustainable yarns. Shearing takes place once a year and the harvest is sent to a family-owned mill in Kansas where it's carefully processed. It's then sent back to the Schroller's where it's hand-knit into baby bonnets, mittens, scarves, and socks, or readied for use in crafts like crocheting, weaving, and needle punching. The couple sells their #farmtoyarn goods at local markets and on their website. Every item is lovingly labeled with the name of the alpaca who gave its wool.
"There are a lot of people who care about sustainability, ethical fashion, and homemade things," said Anna Marie. "As consumers, we have to adjust our expectation of what things are worth and why we expect everything so cheap."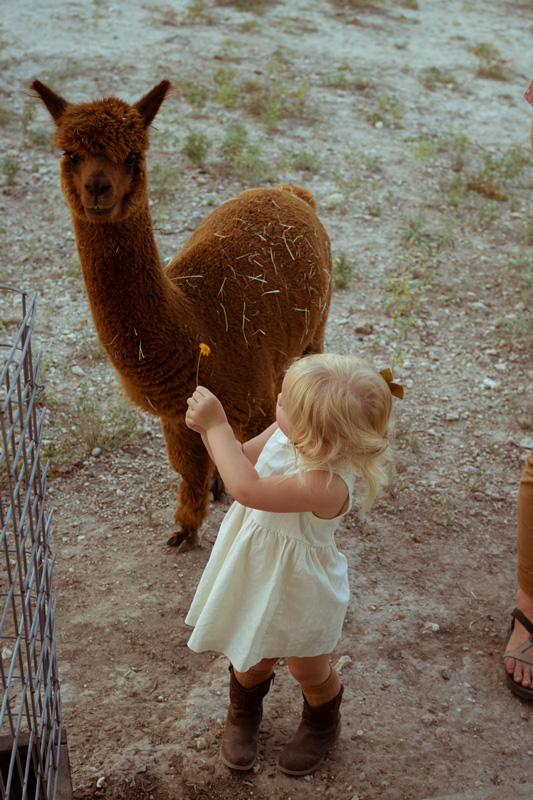 A baby bonnet from Kindred Fiber Farm might take Anna Marie four to five hours to make, and it's that hand-crafted, made-with-love quality that is something of value in today's fast-fashion, mass-produced market.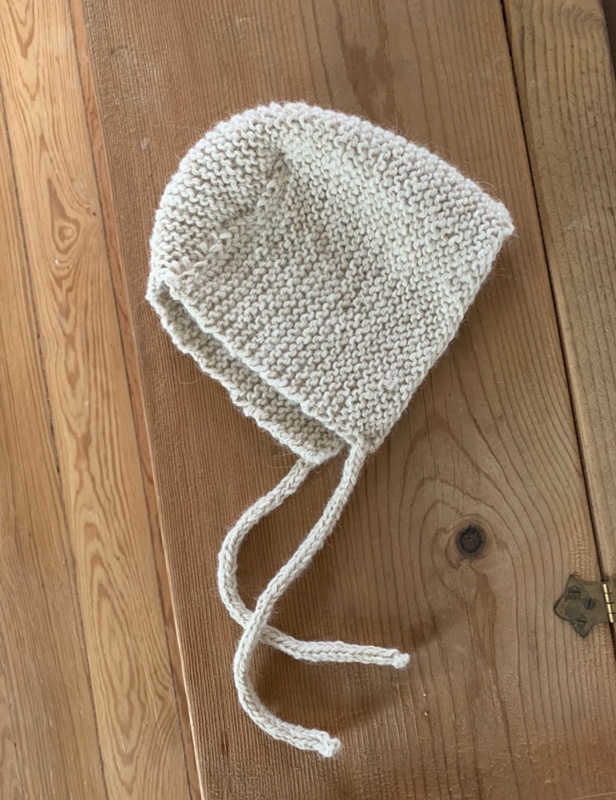 Looking forward, Knox and Anna Marie have big dreams for their farm. In addition to adding more infrastructure and cross-fencing, they'd like to bring a dairy cow into their brood and expand the garden for veggies, herbs, flowers, and fruit trees. Eventually, Anna Marie hopes to have a small fiber studio and store on site. In the meantime, she and Knox are living and breathing a simple, savored life, and one they hope their daughters will appreciate as they grow into adulthood.
"I want to have a lifestyle where they can do things with me," she said. "I hope I'm showing them that they can be creative too."