When Dr. Paul Holman and wife Cherie approached builder Brad Moore about their plans for a purist, modern, open and airy farmhouse on the banks of Canyon Lake, Moore couldn't have been more thrilled to endeavor building their dream.
The home is just over 7,000 square feet and spills out onto the natural landscape, as if built exactly for this perfect spot. "It's like a mini-resort, a place you never want to leave," Moore said.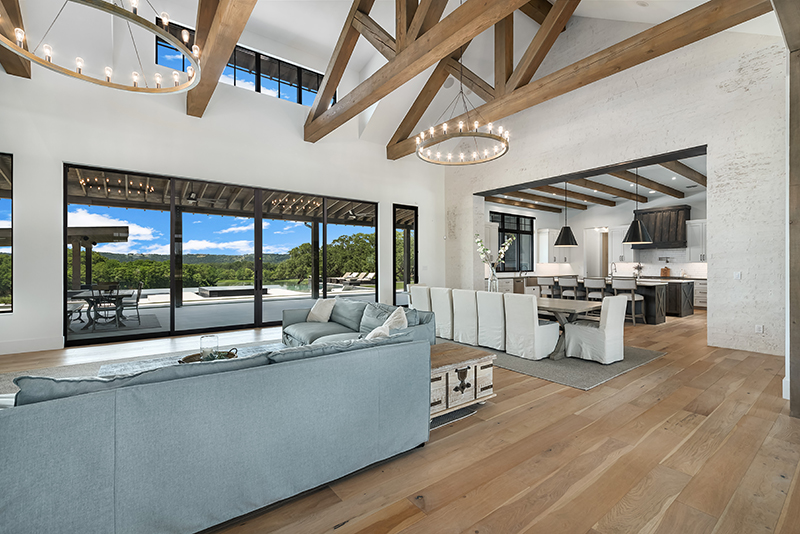 The design team consisted of Brad Moore Builders, Keith Zars Pools, and Jennifer Garner Interiors. But Moore notes the Holman's themselves had a clear vision from the start on how they wanted their home to relate to their lifestyle.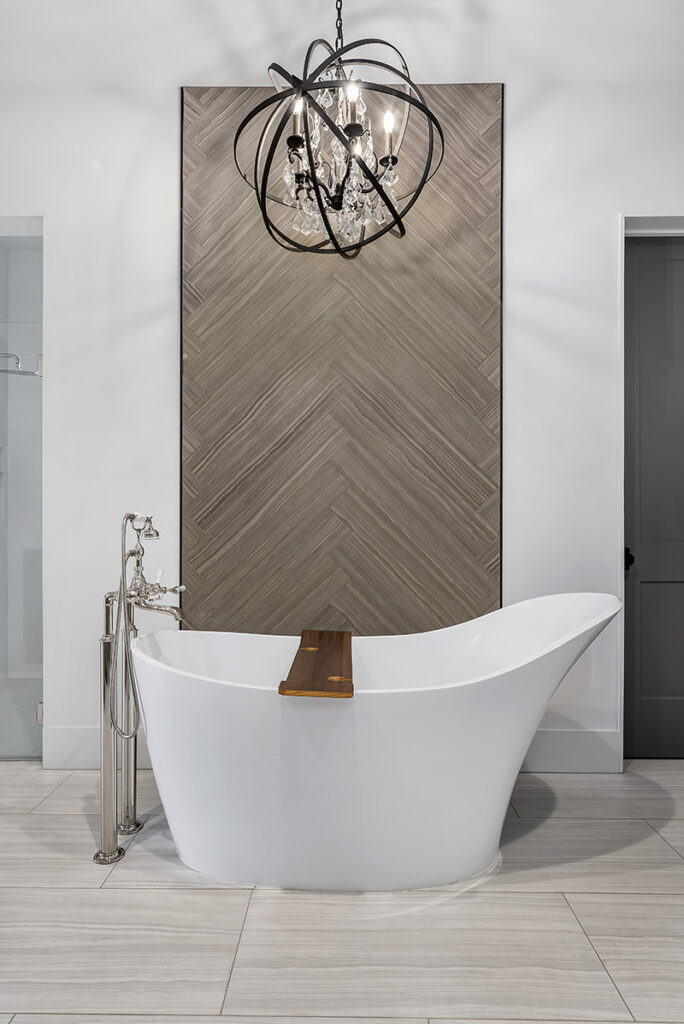 "Dr. Holman is a very busy man, and Cherie is a health-nut," Moore said. This is why there is a state-of-the-art gym installed, a show-stopping bathtub with a wood rest for sipping wine, and floor-to-ceiling retractable doors that let the beauty of their surroundings into the interior of the home. The sauna was also a new feature built expressly for the Holman's.
"Everything was so intentional with this home," Moore said. "When you build a home, it's for a lifestyle. They like to live healthy, love the outdoors, and share their space with friends and family."
Some of the favorite family and friend spaces include the game room, which has exposed Chicago-style brick, a copper-topped bar, indirect lighting and specialized shelving.
"The infinty pool is the show-stopper," he said. "It has a swim-up bar and a hot tub with a 360-degree negative edge that spills into the pool."
As if that wasn't enough, Moore gives much more — the built-in wine room is chilled to 52%, and there is a double kegerator out by the pool, perfect for a retreat amid all the wineries and breweries in the region.
Moore reflects on this home as one of his favorite projects, and said that also goes for his clients, the Holman's themselves. "We took the pureness of beauty from the Texas Hill Country and, with a great team, we executed a mix of art, lifestyle, shelter and love."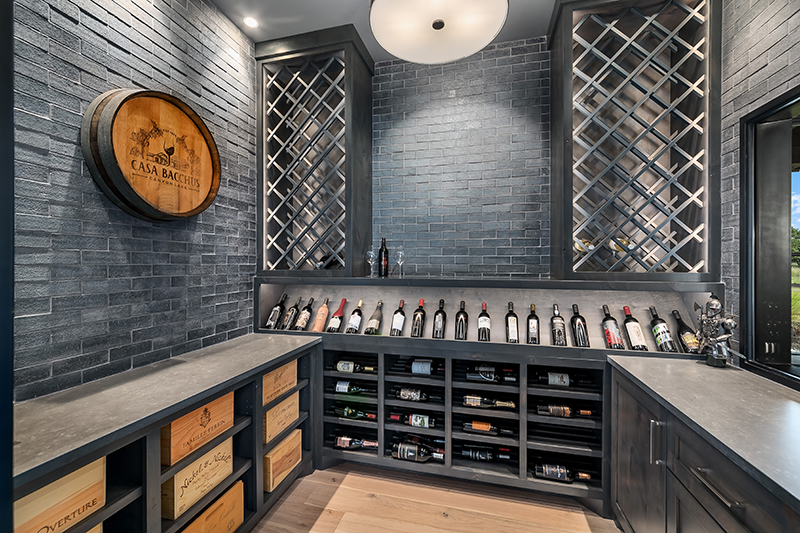 ---
Brad Moore Builders
Keith Zars Pools
Jennifer Garner Interiors