Mustard Design architects are a notable force in the Texas Hill Country in the design of residential and commercial properties. Now a team of roughly 11 employees — including three partners, Eric Mustard, Andrew Bray and Whitney Koch — this trio has dug its roots in Fredericksburg and intends to make an impact on local housing and commercial building.
It began with Mustard attending college at the University of Texas. He started his career working for the Texas Historical Commision on its Main Street projects, which focused on revitalizing small towns with an emphasis on maintain and attract small businesses.
"My mother's family were German immigrants and I just had this affinity for the Hill Country, both architecturally and geographically," he said.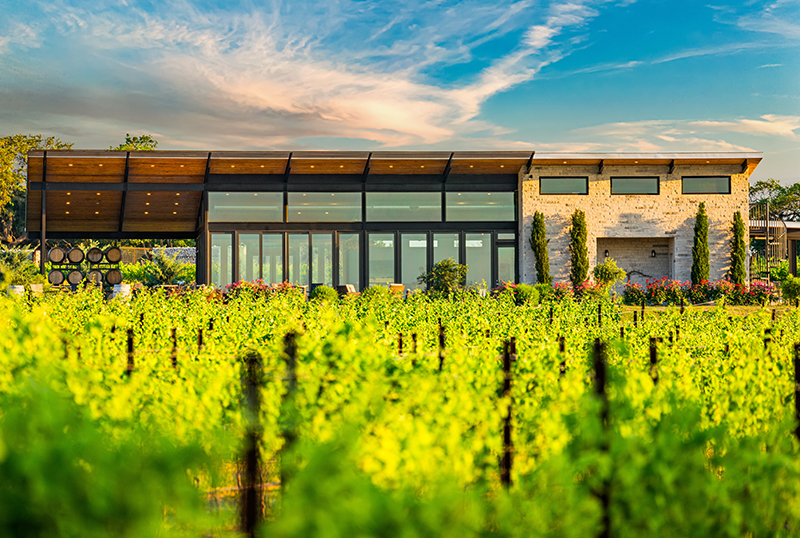 The result of Mustard's passion for historical revitalization lent itself to a partnership 15 years later with Bray and, later, Koch. The Mustard design team members are passionate preservationists that respond creatively in tackling a myriad of design issues that revolve around climate, particular project needs, all while offering unique design options that incorporate natural materials into their builds.
While Mustard has a passion for residential and historic projects, Bray and Koch are bent towards commercial design and development.
"Eric is more traditional, while Whitney and I are more modern," Bray said. "It's been a fun mix of style and personality in our industry that caters to residential, and commercial projects that include wineries, breweries, restaurants and mixed-use developments."
Bray likes to describe the design team at Mustard as a team of unique individuals that provides contemporary and traditional design styles that enhance buildings and spaces they help create. "It's important for us to help our clients realize their visions while building on the foundation of great architecture," Bray adds.
The Texas Hill Country architecture has its own style and is different in terms of design philosophy in comparison to other regions in Texas. "Our Hill Country architecture utilizes natural materials, reinforces a connection to the outdoors, and seeks to maximize the natural views and features that people love about this area," Koch explains.
A team of architects must also be able to forecast future trends in design. The industry has seen a lot of change in this region with the expansion of homes and industries like wine.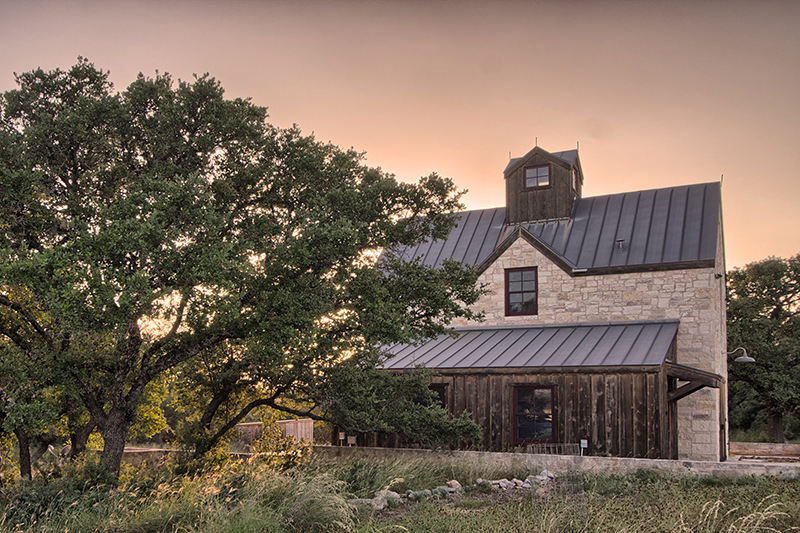 "It's been interesting to watch the evolution of the Hill Country style," Mustard says. "Thirty years ago, farmhouse, Victorian with lots of gingerbread was all the rage and now its 'Hill Country modern.' The simple geometric forms and natural materials have remained, and this has provided a connection to the history and natural beauty of this place."
Whether one's design preference is traditional or contemporary, the Mustard design team is not limited to just one vision. It's a team of visionaries that collaborate to enhance their client's dream in a sustainable and unique way.