---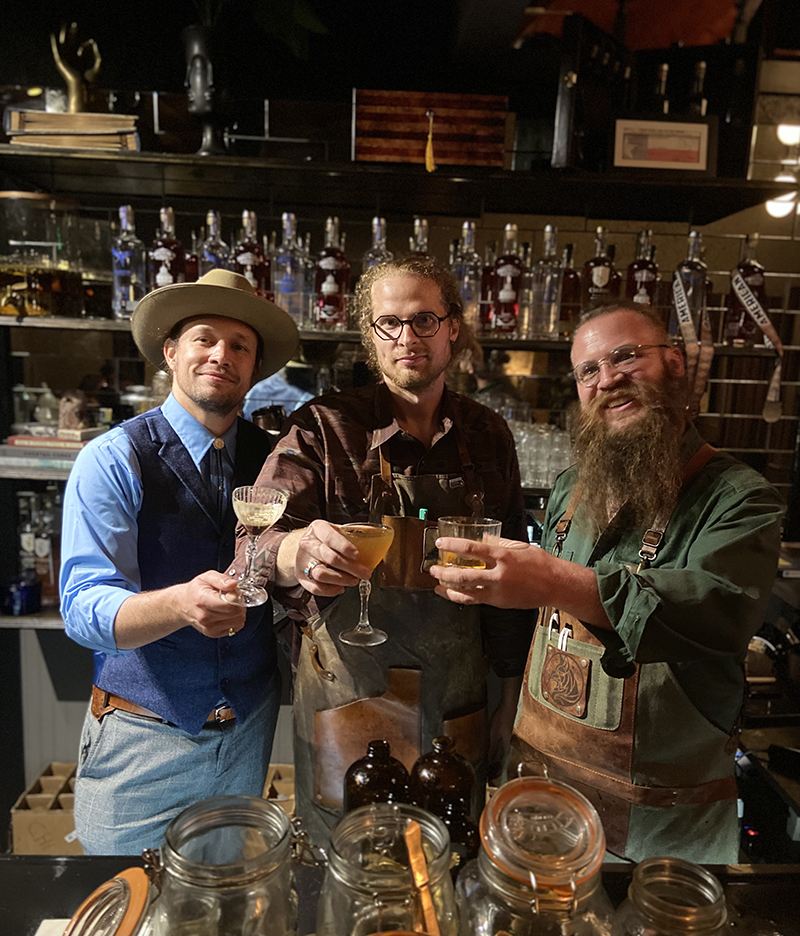 ESPRESSO MARTINI by Salvation
Mixologists: The 3 kings – Tyler Jordan, Sean Le Master, David Muertter
2 oz vodka
2 oz espresso
1/4 oz turbinado sugar syrup
3 dash fee brothers Aztec chocolate bitters
---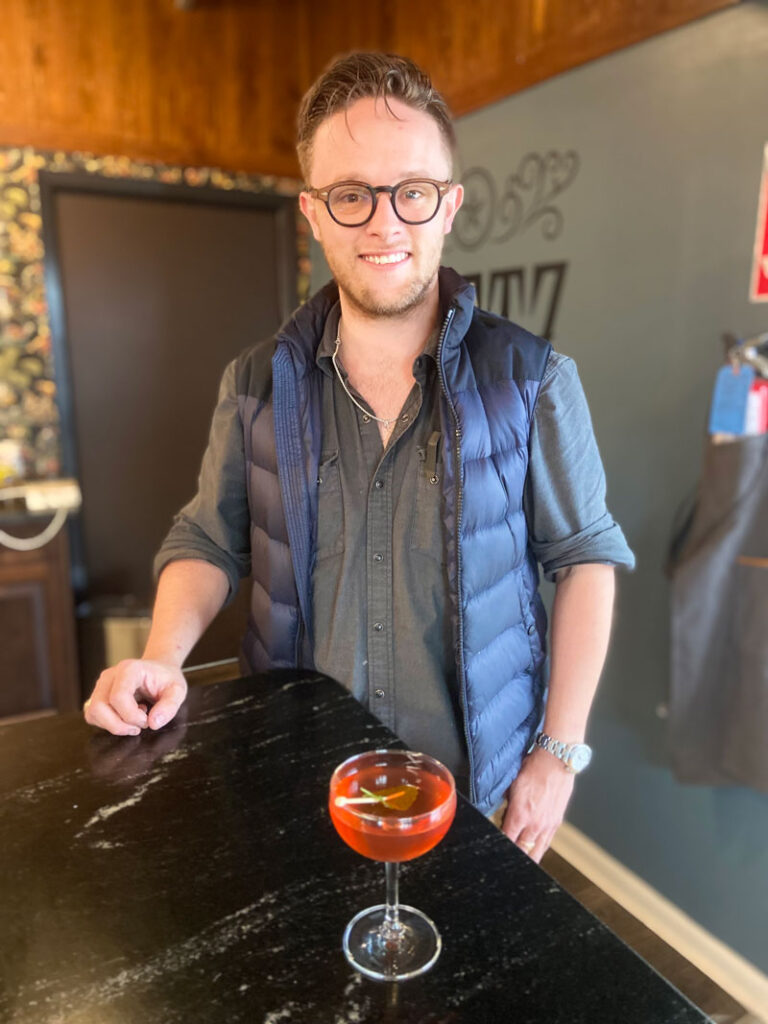 POMEGRANATE MARTINI By Dietz
Mixologist: Dietz Fisher
½ oz Dietz Distillery Pomegranate
Grapefuit Cocktail Mix
1 oz Dietz Distillery Five Judges Gin
½ oz POM Pomegranate Juice
½ lemon juice
Pomegranate seed
Rosemary
Fill the shaker with ice and pour all ingredients in. Cover and shake vigorously until frost develops on the side of the shaker. Place a few pomegranate seeds in a martini glass. Strain and pour the cocktail into a glass and garnish with rosemary.
---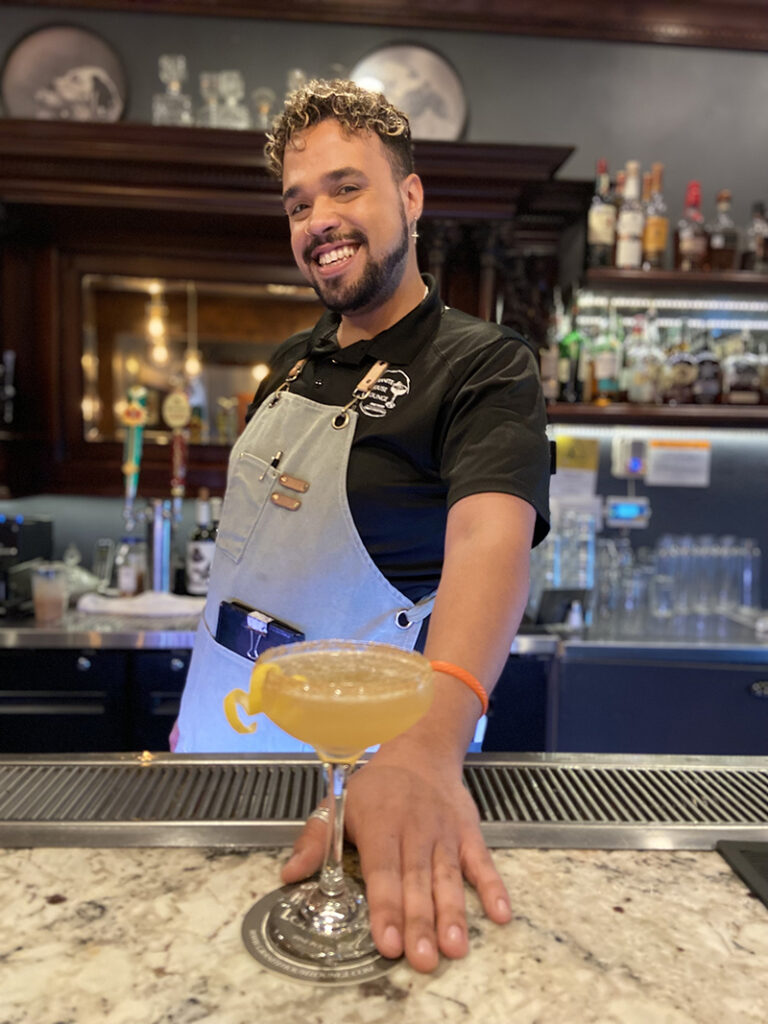 SPICED PEAR SIDE CAR By Granite House
Mixologist: Bobby Keen-Hammond
1 ½ oz brandy
½ oz St. George spiced pear liqueur
½ oz Cointreau
1 oz lime & lemon juice
¼ oz simple sugar
Combine all ingredients in shaker with ice.
Shake. Strain and pour into a sugar rimmed coupe glass. Finish with lemon twist.
---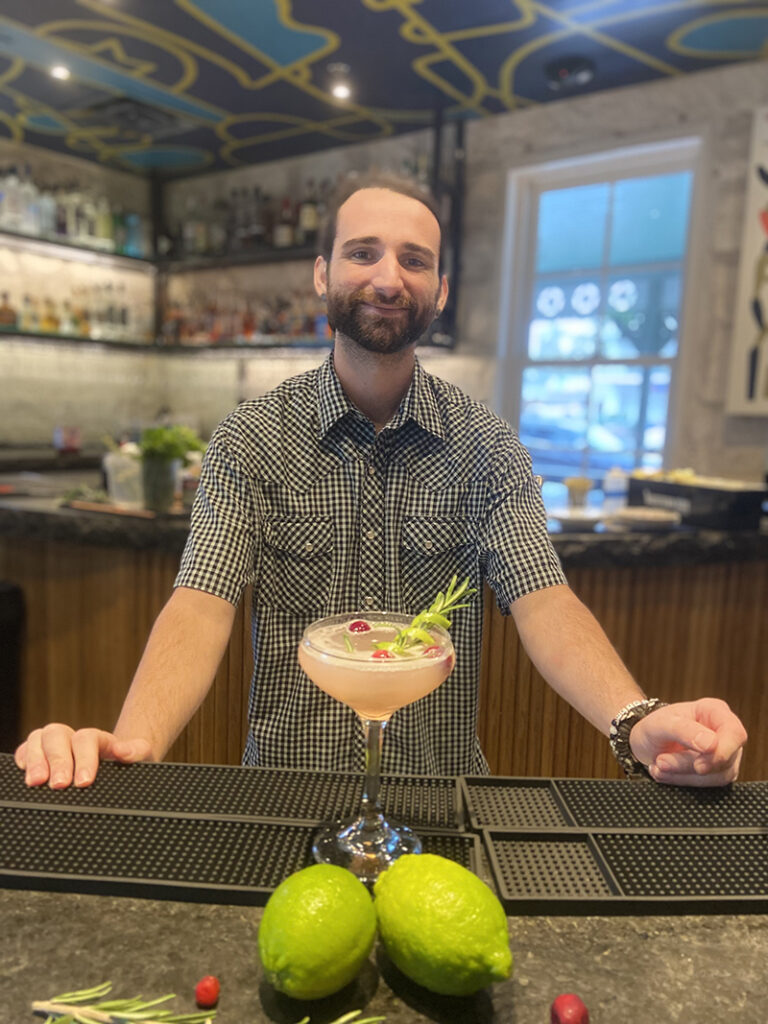 WINTERY- POLITAN by Hill & Vine
Mixologist: Denton Jemeyson
2 oz Dripping Springs vodka
1 oz cranberry juice
½ oz squeezed lime
½ oz Brovo Douglas fir liqueur
Garnished with a twist of rosemary sprigs and cranberry