What is your first memory of baking and how has this been made special for you?
First memory of baking was making toll house chocolate chip cookies with my best friend Kristin and selling at our lemonade stand. We made cookies and brownies all the time.
---
Where did your favorite recipes originate from?
My favorite recipes originated from my childhood and my great aunts and grandmother. My great aunts were amazing bakers as was my grandmother. I have all of their recipes.
---
They say cooking is intuitive, more right brained centered and baking is methodical, scientific and left brained based. Would you agree this is true or not? how does it apply to you?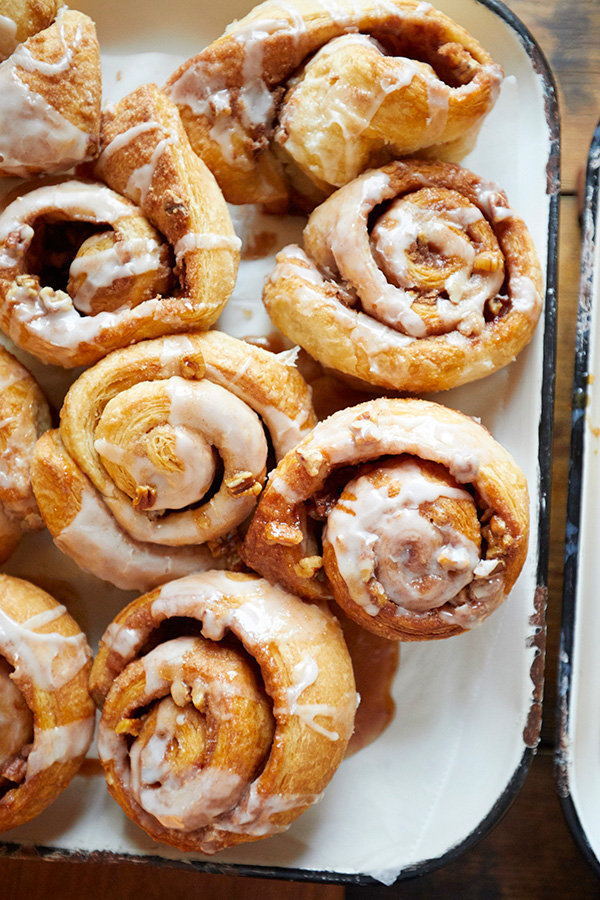 I do believe baking is methodical – and I agree that it is scientific but you also have to have a feel for it – I have been doing it for so long that I don't really have to measure.
---
What is your favorite item to bake?
My favorite thing to bake would be biscuits and scones. I also love doing pastries for special events. Once I made 700 chocolate guitars for Lyle Lovett, I also did 500 chocolate pianos for a Phantom of the Opera charity event in Austin.
---
How is baking important to you?
I love to bake and always have, but I do consider myself a pastry chef as much as a baker. It's my passion and I love to come up with new recipes.