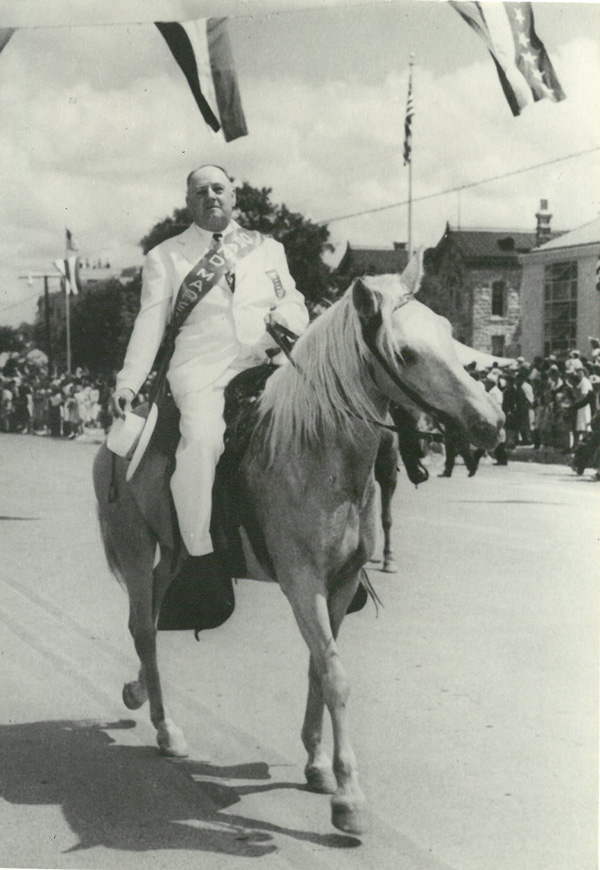 Six months after the first 136 settlers arrived in Fredericks-burg in May 1846, Dr. Wilhelm Keidel rode into town on a white horse. The son of a doctor, he was young man — barely 21 — and had a four-year medical degree from the prestigious University of Gottingen in Germany. He was also battle-hardened, having served for six months as an Army surgeon in the Mexican-American War.
With his arrival, the fledgling German community in Comancheria country had secured its first real doctor. He would tend to both the German settlers and the Comanche with-out regard to race for the rest of his short life.
Within days of Dr. Keidel treating an Indian patient, the Comanche would hang a deer or wild turkey from a tree near his home in Pedernales Settlement (now White Oak) to pay for his services. During the Civil War, he treated people on both sides of the conflict.
Keidel died of typhus in 1870 at the age of 45. Wilhelm's son Albert and grand-son Victor would be sent back to the same university in Germany for their medical education and return to Fredericksburg to serve the close-knit German-Texan community.
Six generations later, the land Dr. Keidel held on what is now Main Street in Fredericksburg is still owned by the same family. Since 1999, a cottage and a larger house his descendants built in the early 1900s serve as the Keidel Inn and Gasthaus.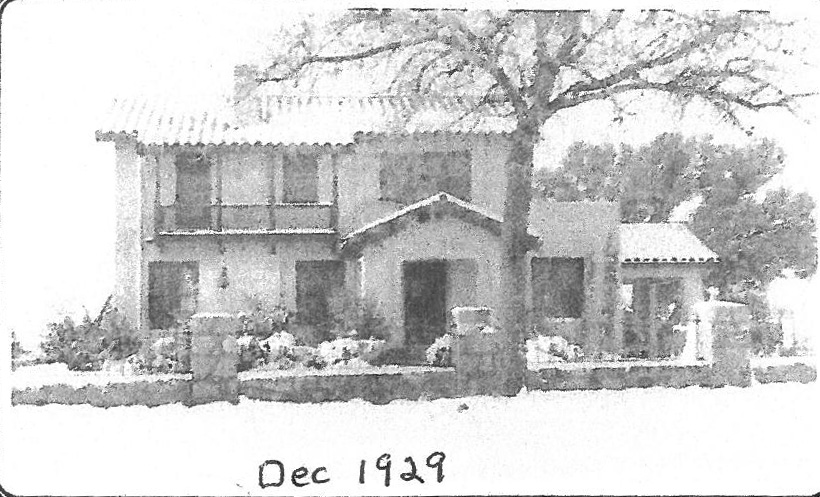 Current owner Barbara Heinen was named Barbara Claire after her grandmother Clara. To honor her namesake, one of the guest suites in the Keidel Inn is named Clara. Heinen's nephew, Jeff Lawrence, a sixth-generation family member, has managed the B&B since 2010 and also runs Keidel Wine Tours.
"I run into people I don't even know I'm related to," laughed Lawrence.
Additionally, Heinen and her daughters, Deanne Brown, Donna Sanders and Denise Harris, along with Lawrence, own Legacy Suite on Main. Lawrence manages the 900-square-foot suite upstairs in a separate historic building in the downtown district, with a business downstairs.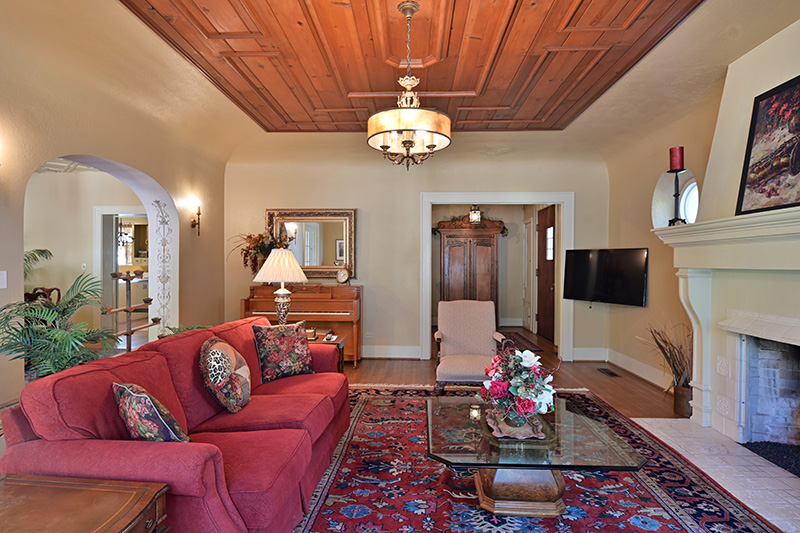 "My grandfather Dr. Victor Keidel had a clinic off Highway 290 and he built the hospital in town in memory of his father, Albert, and his grandfather, Wilhelm," Heinen said, refer-ring to the Keidel Memorial Hospital. The building, which now houses a gourmet kitchen store and basement restaurant, is owned by her cousins.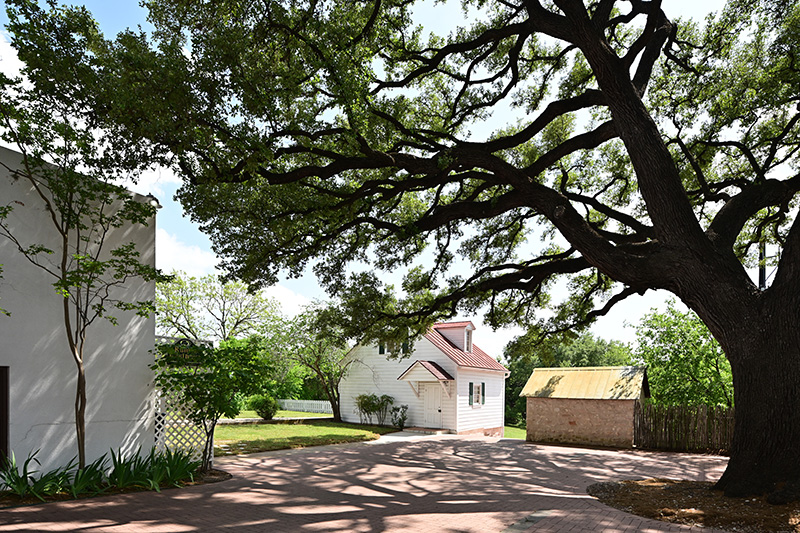 "A story always told about my grandfather was when a bachelor finally decided to get married," Heinen continued. "His wife had a child six months after the wedding. He went to Dr. Keidel and said he thought it took nine months to have a baby. Dr. Keidel looked him right in the eye and said, 'The first one can come anytime, but the next ones will take nine months.'"
---
In the side yard of the Keidel Inn and Gasthaus at 403 East Main Street stands another stately local landmark. Beneath the shadow of a massive, double-trunk oak tree that is hundreds of years old and towers above the Inn, the original surveyors who platted Fredericksburg buried tools for the pioneers who came later to build the town. They made a fire pit atop the buried tool stash so that no one would know the ground had been disturbed.
The Keidel Inn, which was originally a two-story home built for Dr. Victor Keidel in the late 1920s, features two suites, Clara's Suite and Emily's Suite. Clara's Suite can sleep six, has three bedrooms, a private bath, a downstairs living room and dining room, hot tub and court-yard patio with gas fire pit and charcoal grill, a kitchenette, cable TV, free WIFI and continental breakfast. Emily's Suite has two bedrooms and two baths, and shares the hot tub and patio. The two suites can also be opened to one another and rented as one house for large parties up to 10.
Behind the Keidel Inn is the two-story Gasthaus, a cozy cottage that sleeps 2-4 with a full kitchen, private hot tub and other amenities.
keidelinn.com or 512.775.6805
Legacy Suite on Main, 221 ½ East Main Street, has original beaded board ceilings, wood floors and exposed limestone walls. This one-bedroom suite was once a mercantile store and various retail stores, and now houses a business down-stairs and the guest suite up-stairs. The suite has a four-poster king-size bed, 50" TV and a sitting area for able-bodied guests that can climb stairs.
legacy-suite.com
Lawrence also owns Keidel Wine Tours. He enjoys sharing his love of Fredericksburg and area history with visitors from all over the country. To schedule a wine tour, visit keidelwinetours.com