"We're all in the oil business. We're in the other oil business."
This being Texas, one might think John Gambini was referencing oil of the crude kind. But that would be a mistake.
John and his daughter Cara operate Texas Hill Country Olive Company on the western outskirts of Dripping Springs.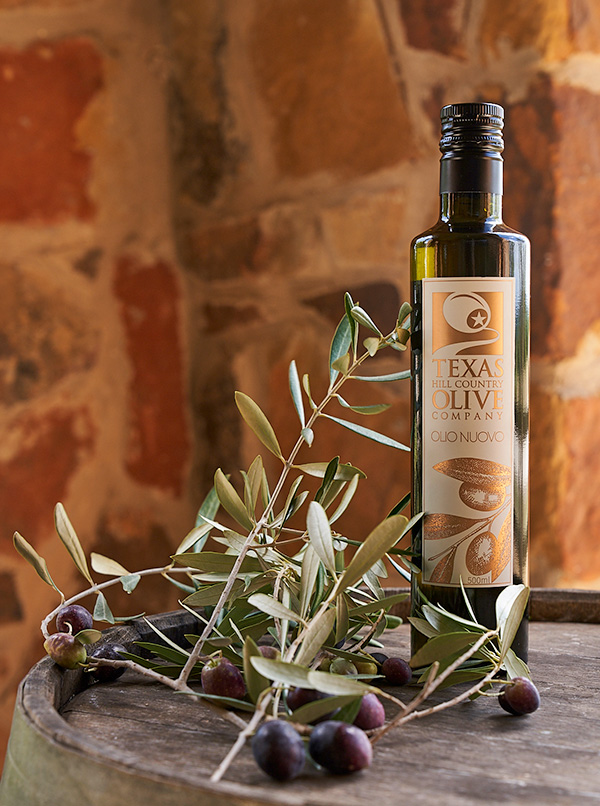 Oil the Gambinis produce can be just as difficult to come by as the drilled variety. For every ton of olives grown and handpicked on their 17 acres, the Gambinis produce 35 to 45 gallons of olive oil.
"Hundreds of thousands of olives are in a ton," John said, "so it takes millions of olives to make a lot of olive oil."
That explains why a 500-milliliter bottle (about 17 fluid ounces) of, for example, the Gambinis' Texas Miller's Blend Extra Virgin Olive Oil sells for $25.99.
The Gambinis Texas Miller's Blend variety recently won a silver medal at the New York International Olive Oil Competition. So did their Koroneiki Extra Virgin Olive Oil. Their Texas products competed against 900 olive oils from 26 countries.
"We've always believed we can win awards against the best olive oils in the world," John said. He recalled once entering a contest in France, where no U.S.-made olive oil had ever competed, and his olive oil won medal there, too.
Enamored in Kerrville
The Gambinis are a decade into producing olive oil. At the Turtle Creek Olive Grove on the south edge of Kerrville, Dan and Sue Schulse are just starting out.
(For Dan, this comes after a 15-year career as "land man" exploring potential sites for oil and gas exploration – the original oil business.)
Their working farm features wine grapes, chickens, meat lambs and even a pet pig (and offers a wedding venue, B&B and even fly fishing), but making olive oil is their primary passion.
Inspired during a 2013 Tuscany hike through "beautiful olive trees," they began researching how to grow them and made contact with Brian Chatterton, author of the book "Inside the Olive Oil Jar." An olive oil grower and producer for more than two decades in central Italy, he guided and inspired the Schulses to follow in his footsteps, Sue said.
"We got enamored with the old world of wine and olive oil," Dan said.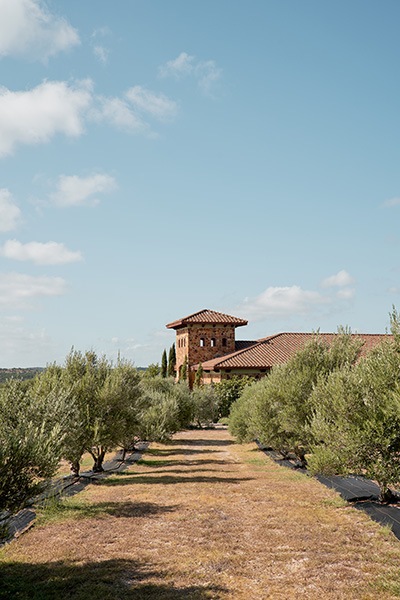 That feeling is reflected in the Schulses' Turtle Creek Olives and Vines tasting room, occupying a two-story historic building in downtown Kerrville.
More than 40 wines from around the world are available for tasting and consumption. Other items for sale sometimes include the Schulses' farm-grown vegetables (kale, tomatoes, okra, Swiss chard and more) and farm-raised lamb chops and ground meat.
So is Turtle Creek-labeled extra virgin olive oil, though the bottles' contents actually come from Chatterton's Italy operation – for now.
This year, the Schulses are harvesting their first 200 pounds or so of olives. They expect to be making, bottling and selling their Texas-made olive oil next year.
About 2½ acres on the Schulses' 160-acre farm currently have about 200 five-year-old olive trees. That doesn't include a covered nursery, where the couple are growing 700 more olive trees – "just babies" awaiting their 5th birthday so they, too, can go into the ground, Dan said.
Combining the Romances
The Gambinis also have a tasting and dining room with various wines, foods and other products for sale. Theirs is on site, nestled next to their olive orchard along West Fitzhugh Road. Orchard tours and informal orations by John or Cara are offered on Fridays and Saturdays, followed by an olive oil and balsamic vinegar tasting.
The facility also features a bistro and spacious dining room for special events.
"From my travels, we know we wanted to build something that reminded people of Tuscany," John said. "The Hill Country reminds me so much of Tuscany. We wanted the romance of the Hill Country to combine with the romance of what we're doing, to persuade people to come out."
An (Olive) Oil Boom?
Can olive oil be the "next big thing" in the Hill Country? John Gamini noted the climate south of Austin generally corresponds with that of Europe's famous olive-growing regions.
A key issue: olive trees are susceptible to freezing weather. John said they can die if the temperature is 15 degrees or lower for 24 hours. Thus, growing olives on the High Plains, where many local wineries grow their grapes, it out of the question.
At times, parts of the Hill Country can get that cold, too. The Schulses lost more than 1,000 young trees their first year due to freezing weather.
"For 360 days out of each year, it has a great climate," Dan said. "It's those other five days."
The Schulses plan to add 500 trees in 2020 on other property they own in South Texas, along with five more acres of olive trees in Kerr County. The Gambinis also have an orchard in South Texas with 1,800 olive trees.
Dan and Sue Schulse shared their olive oil dreams with John Gambini after he gave a talk before a Kerrville service organization. Cara Gambini said people come up to her and her father often, inquiring about factors relating to entering the olive oil business.
How often?
"Pretty much every weekend," she said.
"They stay in touch, too," John said. The Gambinis offer advice on when is the best time to plant trees (springtime) and sometimes sell them trees to start their own orchards.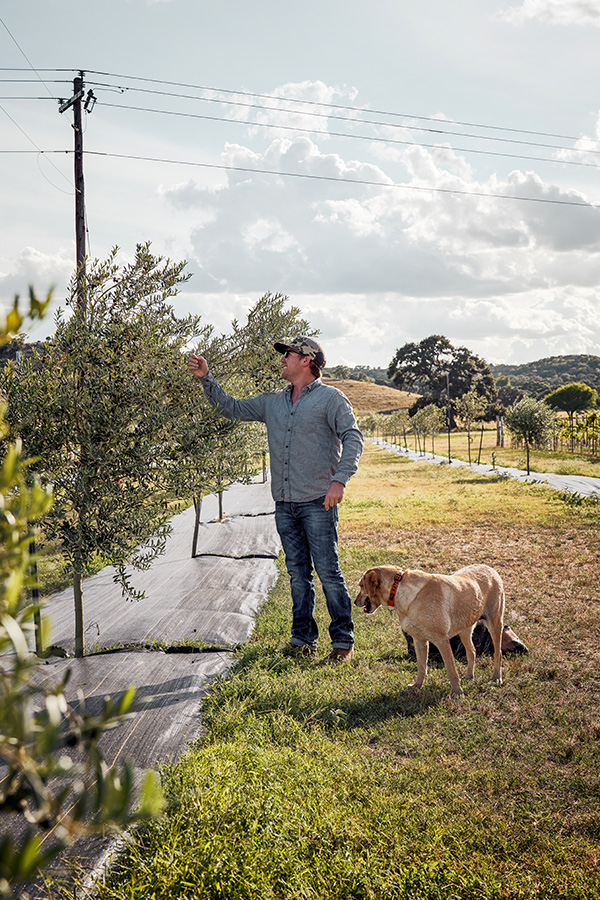 This Great Adventure
John likened where olive oil is today to where the state's wine industry was in the 1970s.
"From the standpoint of where we are in Texas, honestly we don't have enough olive trees yet," he said. "We need farmers who have other crops to plant trees and join us on this great adventure."
Texas currently has more than 150 olive orchards and five olive oil production facilities, including a mobile mill that can be transported around the state, according to the Texas Department of Agriculture.
The department credits "the farm-to-table movement, consumer awareness" and state efforts to spotlight olive oil and related products for the "recent boom" in planted olive trees.
For example, Dan Schulse believes Turtle Creek will produce its own olive oil in 2020, but "to what extent, I don't know because we're on a learning curve."
"We've learned a lot," Cara Gambini said. "Each year, we grow and get a little bit better, a little bit wiser."