Story and photos by Kimberly Giles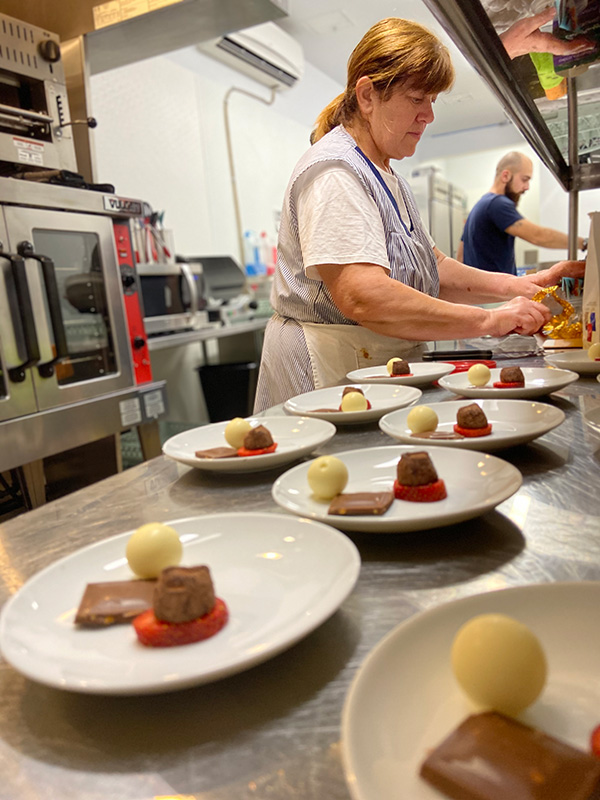 Flavio Andreucci's family has been making wine in the Tuscany region of Italy for over two and a quarter centuries. So why would Andreucci want to bring Italy to Fredericksburg, Texas?
Deciding on Fredericksburg back in 2016 was an easy choice, he said, as the burgeoning wine industry here has seen unparalleled growth in just the last decade alone. The only concept that seemed to be missing in this wine-growing region was cuisine.
"In Italy wine and food go together. It's our culture, they are meant to complement one another," he said. For instance, if you want to understand a particular region of Italy in its most authentic form the best way is not only through its wine but also through its cuisine. The blend of both becomes a gastronomic experience that does not require a passport for travel.
Italy is made up of 20 distinct culinary regions and is roughly half the size of Texas. The moment of ispirazione (inspiration) had arrived for Flavio. His wines would be paired with food, distinctive and authentic to its region. Every detail was meticulously crafted to be authentic for their patrons. And this includes the Andreucci staff members, who are flown from Italy and who work directly with Flavio in his Tuscan Vineyard. "This helps in educating people on the variations of the wine and food together," says Flavio.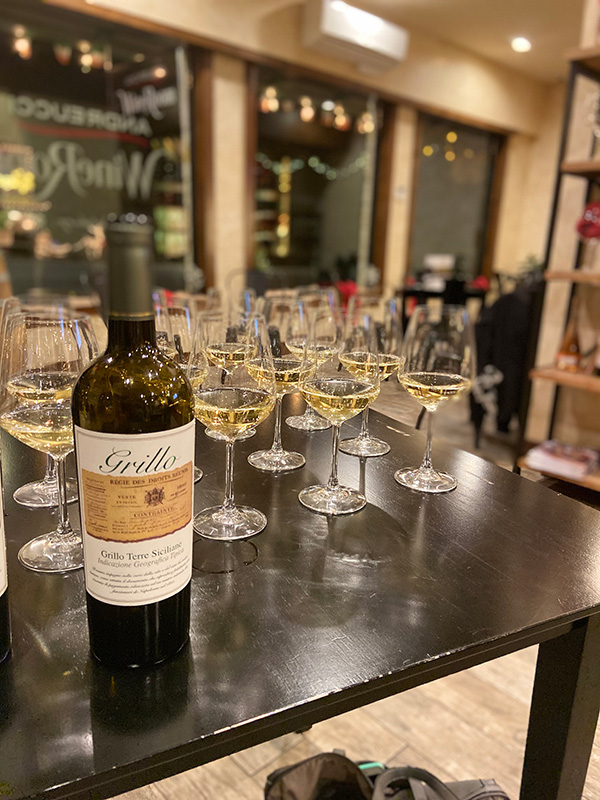 Andreucci also rotates chefs about every 90 days. This ensures that when one's favorite Nonna (grandmother) visits from Sicily or Tuscany, they will have the most authentic dish representing that region.
Diners and sippers can adjust their watch to Italian time as the typical six-course dinner experience is also paired with six wines. This can take at least 3-4 hours.
Another distinctively Italian feature is that you will be seated at a community table that will serve anywhere from 20-40 people on any given night that is reserved. This culinary pageant is not only entertaining – with education received from the Italian waitstaff and the residing chef – but also a lively affair as diners get to know the others sharing the culinary adventure.

"People are strangers, but around food and wine they exchange information, travel experiences, and share their stories," Andreucci said. The concept is simple, surrender yourself to foreign lands, food, people and wine and ultimately you leave as part of the collective Italian family that resides here in the Texas Hill Country.
There are no spaghetti and meatballs here. According to Andreucci, "Spaghetti and meatballs is an American invention and only found in the tourist traps of Italy that specifically cater to American foreigners."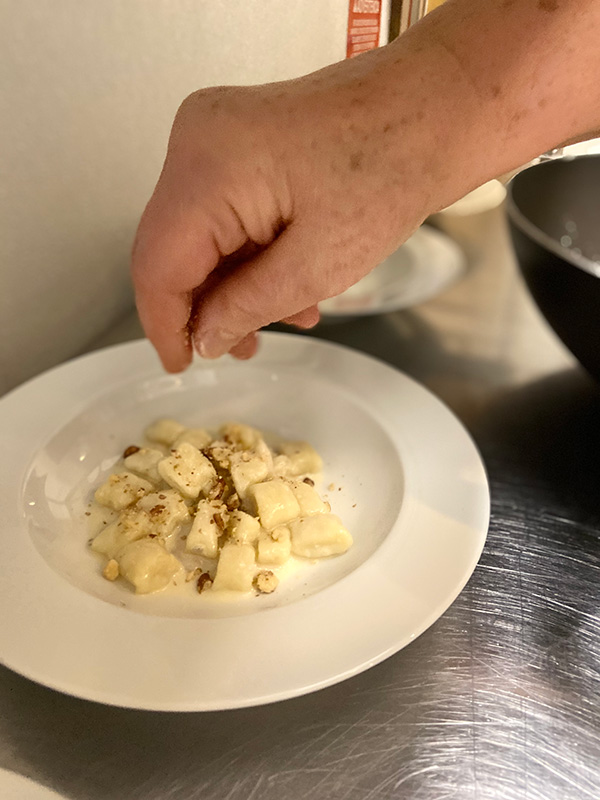 Every ingredient is procured with exact measure. For instance, the owners fly in their necessary flour to make the freshest pasta and only use locally sourced farm fresh eggs. The pasta, gnocchi, and ragu sauces are made from scratch daily.
This selectiveness also applies to meats, cheeses and produce that can be sourced as close to their Italian standards locally or imported from select Italian purveyors.
Although Italy is made up of many regions with distinctive cuisines that are defined by province and those readily accessed ingredients, Andreucci uses rotating chefs whom with every effort they enjoy wowing their guests flavor palettes with their unique cooking techniques. They also have the option to learn directly from one of the chefs for a private cooking tutorial.
This season's Nonna is Lorella. She only speaks Italian, yet her love of food and cooking translates magnificently to the universal language of food. She is sure to push one of her Ricciarelli's (chewy almond cookie) or some freshly made gnocchi all the while smiling and saying "Mangia Bene."