Long before whiskey, there was rum.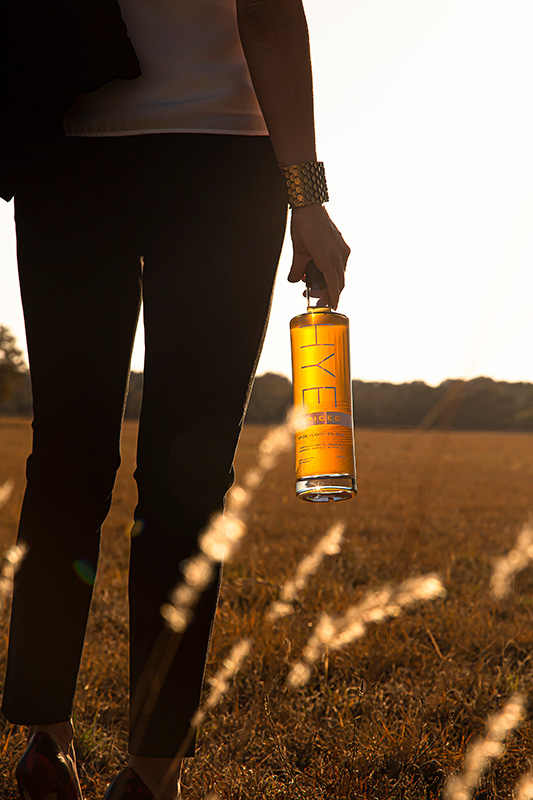 Distilled from fermented molasses, rum, known as "kill-devil" when it first appeared in the West Indies in the mid-17th century, became more than just a libation to slake the thirst of sailors, pirates and colonists.
These days, rum can be made just about anywhere in the world and have a wide array of flavor profiles. Be it sweet, dry, robust, earthy, herbal, vegetal, a well-crafted rum can contain layers of flavors that stand on their own, or anchor a cocktail as a base spirit in a Mai Tai, Daiquiri, Piña Colada, even an Old-Fashioned or Manhattan.
And though it's at home in fruity drinks, premium rum is poised to take its place alongside premium whiskey, tequila and brandy as a sipping spirit.
Craft distillers are slowly challenging the market dominance of the industrial giants with traditional distilling methods and innovative flavor profiles that appeal to the increasingly-sophisticated consumer. Hye Rum, in the Texas Hill Country, is no exception.
Though not from Jamaica, our aged rum is frequently compared to Angostura and whenever we have visitors from the islands, they usually comment that it is just like their favorites.
– Stephanie Houston
Business partners Stephanie Houston and James Davidson, along with founding partner Benjamin Calais of Calais Winery, spent two years researching rum history and production and searching for premium rum available in the U.S., France and the Caribbean.
Davidson, Hye's distiller, and Calais experimented with imported French Oak barrels. Drawing inspiration from traditional Jamaican rum, Hye Rum distills non-GMO molasses in a copper pot still and ages their rum in French Oak barrels to develop the spirits' body, texture and flavor and preserve its distinct character. Opening its doors in 2017 and located in Hye, Texas, along the Fredericksburg Wine Road, Hye Rum greets visitors to its cozy tasting room and cocktail bar with signature hand-crafted cocktails.
Rum is indeed on the rise.
What brought y'all together?
Ben and I originally met in Dallas as part of the Deep Ellum business community. Ben and James met at a dinner party from a mutual friend and had talked about distillation, particularly rum. In 2013, I had moved to Austin and read that Ben had moved his winery to Hye. I had just been out to the 290 Wine Road a few weeks prior for the first time and had the thought that I'd love to be a part of something cool that was happening out there.
I went to the winery, which was just about to open and we struck up a conversation about the rum project. Of course, that was super exciting to me and I said if they were serious and looking for an investor, I'd love to be a part of that project. One day Ben said he and James had come across a property on the road and it was indeed rum time.
What is it about Hye that brought you here to set up shop?
In my mind, Hye is a really special piece of the wine road – it's right in the center, the heart between Johnson City and Fredericksburg. The 290 Wine Road is the No. 2 most-travelled wine road in the U.S. and a day trip from Texas cities. That in itself, makes the wine road a great location and easily accessible.
The people, the community are even better. I'm not sure if there's a more unassuming Texas town that is home to some of the biggest industry players. The property we are on is pretty spectacular – it has subtle charm and also panoramic views of the Hill Country. The owners, the Schumann family, is an important part of the settlements surrounding Hye, arriving from Germany in the mid-1800s and starting a variety of businesses themselves. It's interesting to know that the family originally landed in Galveston at the same time it was inhabited by Jean LaFitte, a notable if not notorious rum trader.
How did you decide on French and Caribbean style rum?
Ben, one of our original team is from France where rum is a very well-respected spirit. He always felt that rum was a category that could do better in the U.S., especially with a rum made in the traditional fashion that paid attention to tradition and keeping the spirit intact. James has really outdone himself keeping true to those traditions that originally came out of the Caribbean using a copper pot still, molasses and only a double distillation.
Though not from Jamaica, our aged rum is frequently compared to Angostura and whenever we have visitors from the islands, they usually comment that it is just like their favorites.
What sets Hye Rum apart from the more established brands?
The main reason is that we only focus on rum. Our goal is and always has been to get really, really good and rum whether it is our distributed product or small batch releases to our Rum Club. We want people to leave and say – that was amazing how can I get more? James has figured out how to replicate our three flagship rums for distribution throughout the state and also gets to flex his skills on some of the smaller batch releases.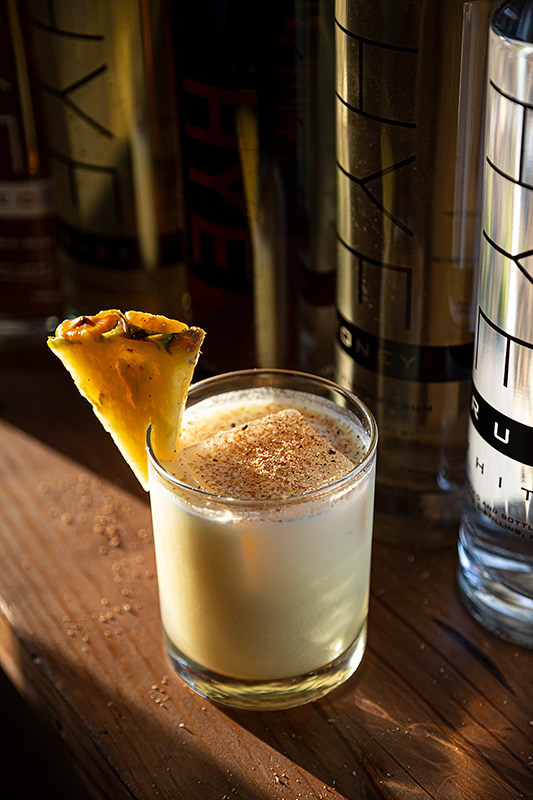 Tell us about Hye Rum's set-up and how it influences the flavor profiles of your different rum expressions.
We currently only use a copper pot still. We like it because it leaves more of the spirit intact and creates bigger bolder flavor expressions. All of our molasses comes from just outside of New Orleans in Louisiana, the sugar cane capital of North America. We also generally don't bottle immediately. We let the rum rest a bit. Our dark rum can take up to three months to be ready. It rests in tanks with French oak staves and then the molasses is reintroduced for a rich dark velvety finish. We do also have a barrel program and have 11-plus barrels aging. I love those because at some point, the spirit decides when it's ready. James has an array of barreled rums in barrels from Cabernet to Bourbon. All that will eventually leave their own distinct marks on the rum inside.
How important is grassroots marketing to Hye Rum?
We've spent 4 years building a very loyal small following that I see has staying power. I love our fans and rum club members because it showcases a diverse group of backgrounds, genders and generations. A spirit has the ability to appeal to anyone, and I feel we'd be doing ourselves a disservice to target market to one group or another specifically. For me, rum reminds me of being on vacation. It's the "time-off" spirit. I think everyone loves vacay universally no matter what.
Where does Hye Rum go from here?
It's our goal to be a top player in our home state market, and then be the next Texas spirit brand to have national and then international impact. How we get there is every bit as important as what we put into the bottle and I feel each day is a step toward that goal.
I'm really excited for 2020 as we will add some more historical tour elements. We have a lovely always breezy seating area we are also enhancing this next year with panoramic views of LBJ Ranch and fabulous hill country sunsets. Simple, easy, breezy just like being on vacation.