Story by Ken Esten Cooke & Kimberly Giles
From staff reports
Building trends in the Texas Hill Country meld historical charm with modern convenience. Timeless details converge with today's demands in materials, feel, and function. The Fuller family of Lemburg House tries to find that balance, all the while bringing a small-town humility to their work, their contractors and their customers. 
Ben and Trish Fuller are native Texans. Trish was raised in different parts of the country, and Ben was raised in small towns across Texas. The two met as juniors at Texas A&M, married and began their company after working and surviving in Houston. Ben's family had an agriculture background, but he had dreamed of building custom homes since he was in middle school. With his construction science degree in hand, he worked on a high-end, multifamily high-rises in Houston. But Ben's family line stretched back to the mid-1800s in Mason County and the two felt the call of the Hill Country. Ben was long inspired by his great great grandfather, who, like many fine German craftsmen of the day, built a home near Mason that has stood for generations. In this era of disposable everything, the Fullers want to bring that permanence to their craft. The Fullers liked the idea of using a family name for the business, and thought calling it Lemburg House was a tribute to the ancestral family and the region, as well as the focus on quality. "Their name carried a weight and a legacy, so we wanted to tie back to that heritage," he said.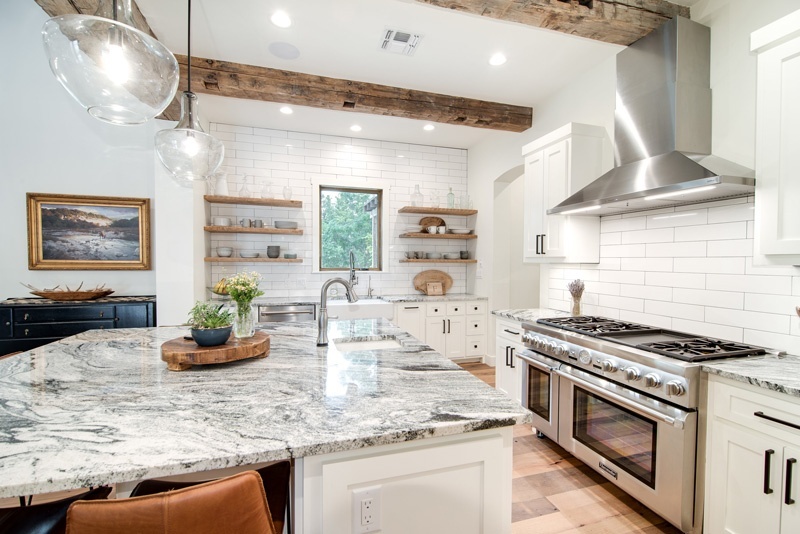 After five years in Fredericksburg, the couple has three children and an expanded concept of family that includes their contractors, as well as their clients that enlist their expertise on building functional and harmonious spaces.

But juggling a marriage, three young children, a business partnership, and their client roster for residential projects can be a challenge. "The myth out there is that there is a family-work balance," Trish said. "I think balance is the wrong word because it implies keeping the scale balanced at all times. I prefer to look at our work as family harmony. We wear a lot of hats and interchange them a lot for our needs and our clients' needs."
In today's ever-changing circumstances and technologies, the Fullers strive to think through their home design process. Taking the time to understand their clients and how they evolve and transition in their homes is a lasting value, whether the Fullers are working on a remodel, a rehab or beginning new construction.

"Every day is a better day because we rely on each other as a family and a partnership" Trish said. They have grown their family and clients by adapting these principles of the German immigrant families and making sure they get the basics right.

And the Fullers bring a family-centered approach to clients, whether it is for a starter home to a forever home. "We carry five or six projects at the time, but the core of who we are is the focus on each client. Each gets the same attention, whether it's a $300,000 house or a $2 million house. They get the same treatment, same meeting schedules because the size and scope doesn't change the core of our approach," Ben said. "I enjoy the relational aspect of building, and that's something I wasn't quite getting in commercial construction."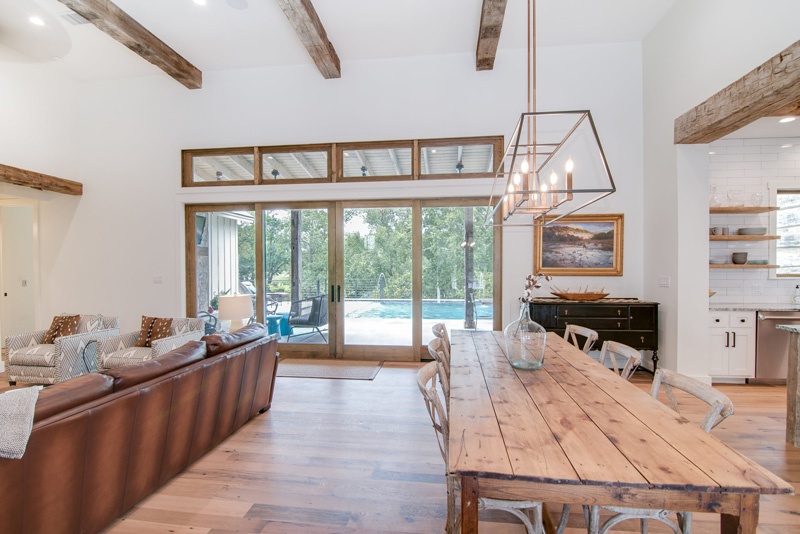 No matter the scope, the Fullers love to use found salvaged or historic materials and look at the clients' needs as far as space, such as the need for a retreat or gatherings of families and friends. The Fullers' preference is to build alongside clients instead of just for them. "Building a custom home is a challenging endeavor. There's a big financial burden, a big emotional burden, and a big time burden. But I've always been attracted to custom-home building because of the complex nature and the relationships and knowing that we can be successful."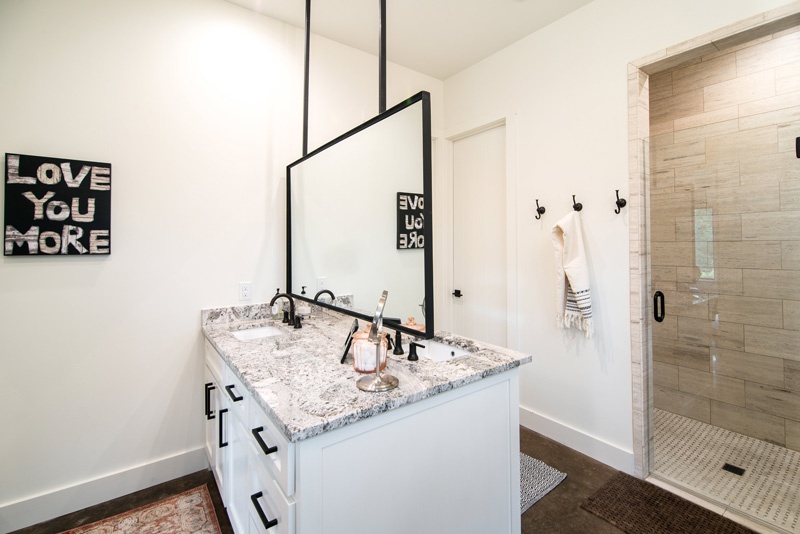 They employ an online portal to avoid the scattered emails, texts and phone calls with clients while working on custom builds. They get constant feedback from customers and subcontractors during and after the builds. And when projects are completed, they try to learn from each one. Then, they celebrate with subcontractors and vendors with an appreciation lunch to reflect and fellowship. "What we ultimately do isn't about us. It's about our clients. It's about our subs. And it's about the people all across the board that we care about so much. We can't ever claim full credit for every house," Trish said.

"I think because of our perspective about people being the cornerstone, that caring for our community in the midst of our work comes naturally," Trish said. "Rather than placing value in one particular area, we think that harmony of all areas is a worthy cause and it is something we try to find in a better way every day."