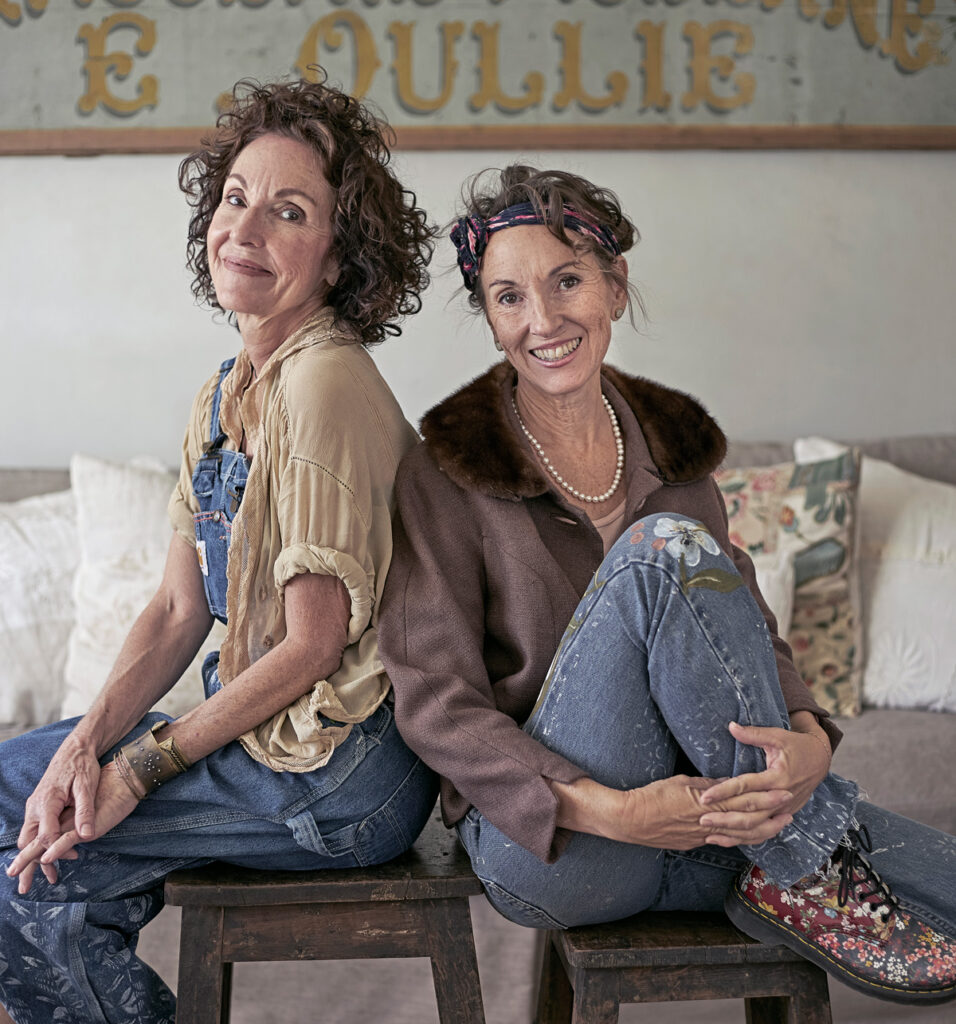 Carol Hicks Bolton's eponymous antique shop on South Lincoln Street has been a staple in Fredericksburg for thirty-five years. In June, she along with her two sisters, Janet and Cathy, opened a Bed & Breakfast called Hicksie in their late mother's cottage on Cora Street, located just three blocks from Main.

Rosa Mae Gammon Hicks was the family matriarch and worked as the bookkeeper at Carol's shop until she was ninety-four years old.
"Mom's house was a real gathering place for us… Even when she stopped working, she had people in and out all the time," said Carol. After she passed, the sisters came together and brainstormed how they could keep her beloved three bedroom, two-bathroom home in the family for another generation. "We couldn't even imagine parting with it. It was our hub, especially as we were loving on mom after daddy died," she said.
The sisters ultimately decided to refresh the space and open it as a Bed & Breakfast. Janet and Cathy spearheaded the project, and Carol provided most of the furnishings. Together, they settled on Hicksie, inspired by their father's college nickname, and officially welcomed their first guest in June 2020.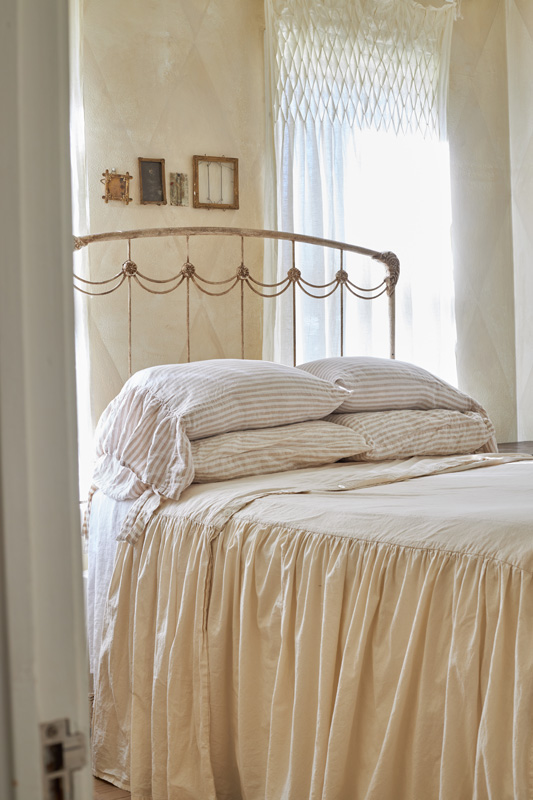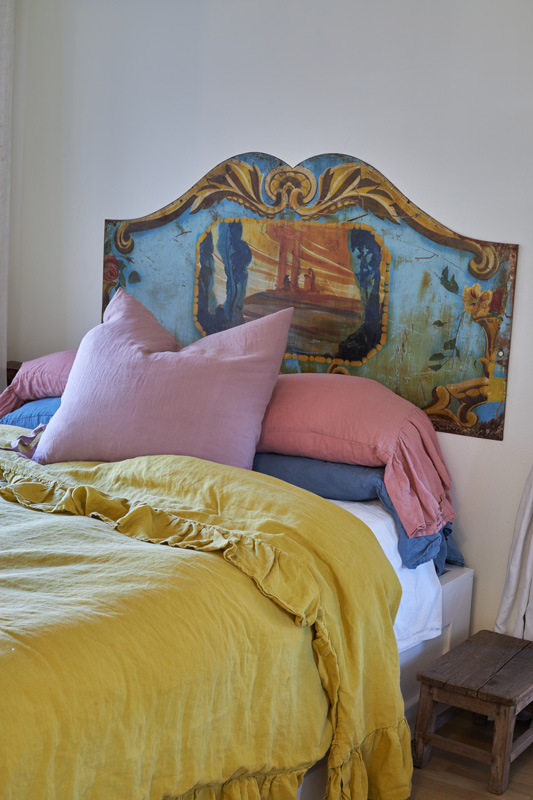 Character abounds inside the newly revamped cottage, thanks to a well-balanced mix of both mother and daughters' blended aesthetics. "We wanted to create the same culture we had in that house for others," said Carol. That meant big gathering rooms with sumptuous, slip-covered sofas, a welcoming kitchen, and bedrooms that were elegant and romantic, without being too precious.
We want people to come in and put their feet up, tell stories, play games, and do all the things
we did. – Carol Hicks
The sisters honored their mother's neutral palette while adding in pops of color through unusual finds, like a pair of peacock blue and mustard carousel panels sourced in the South of France. These panels became headboards in one bedroom and are flanked by beautiful ruffled pillows by the Lithuanian brand, Magic Linen, which Carol stocks in her store.
The other two bedrooms strike a subtler tone, with antique beds, Bella Notte bedding, and throw pillows handmade from Hungarian feed sacks. "In a way it's a great showroom for us," she said.
In the kitchen, the sisters kept a number of endearing decorative elements reflective of their mother's taste, including a small spice rack over the stove and a chandelier adorned with crystal salt and pepper shakers.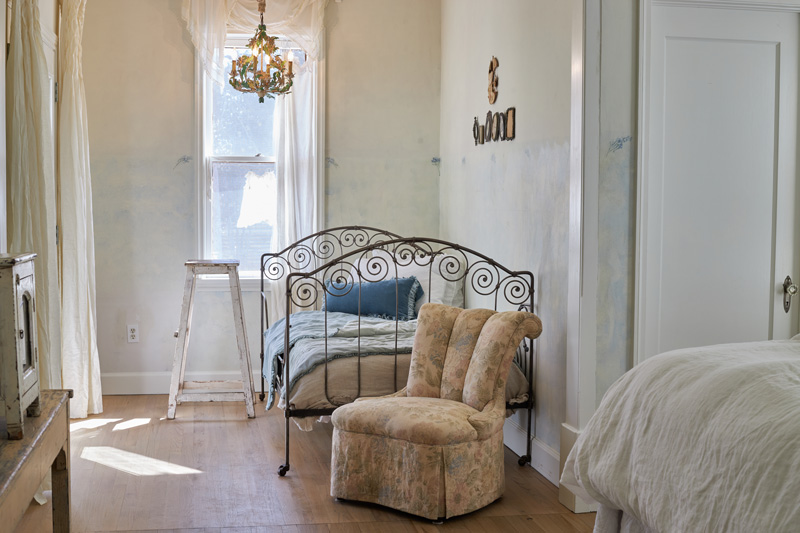 Though Rosa Hicks wasn't a designer, she had the gift of great style, and her home was often featured in design editorials toward the end of her life. "She was just sort of iconic, the typical sweet old lady," said Carol adding, "There was something about her that was charming and unassuming."
Visitors at Hicksie are encouraged to relax and unwind, and can choose from a medley of add-on services, from private wine tastings to massages and custom charcuterie boards. For Carol, it is about extending their family's love and hospitality to another generation.
"We want people to come in and put their feet up, tell stories, play games, and do all the things we did."