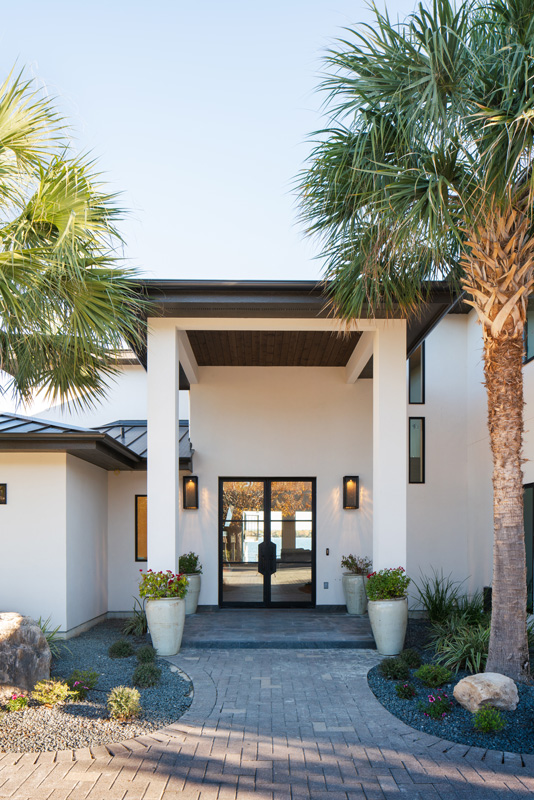 Jen Stout was working toward her MBA at Southern Methodist University in 2009 when she got sick. The discovery of what was causing her illness would ultimately lead her to devote her life and career to building healthy homes. "My health fell apart, literally overnight. I went to so many doctors, and it turns out there was a bad black mold problem in my nice, new apartment, behind the walls. My blood had traces of mold and heavy metal issues from when I was a kid. It was a long journey to detox myself," explained Jen.
She got out of that apartment immediately and dove into research on construction materials and methods for building herself a home free of toxins and allergens. "Getting into a clean and safe environment was crucial to allowing my body to finally start healing. You can basically call me a canary in the coal mine. If there was a minute amount of formaldehyde in the air, my body would react."
Because she was essentially reinventing the wheel, she asked questions about every single facet of non-toxic building. "Take for example the beginning of a build," Jen explained. "What kind of concrete mix is used when pouring the slab? Is radon a potential problem on the property? What kind of subterranean pest control is necessary? Are petroleum products used in the form process? And the list goes on for every step of the entire home build process. It was like a crash course in construction, and I loved it."

She completed that first healthy home for herself (in Houston) in 2012. She sold it to move to the Hill Country, where she met Rusty Stout through their involvement with the Hill Country Builders Association. Rusty had an extensive and varied background in construction and had recently decided to fulfill his creative side and go out on his own doing custom builds and remodels.
"Upon learning of Jen's experience with building and the nightmare mold exposure problems, we decided to start JS2 Partners," Rusty said. "Since 2018 [also the year they married] we have only focused on healthy homes and remodels using non-toxic and zero VOC materials. Every day is a learning experience, and I am so lucky to have Jen by my side. She is a walking encyclopedia of information."

The JS2 mission is to create better living through healthy building, and they have a personal, client-based approach. Jen's history helps clients feel understood and relieved to finally be able to trust someone to help them. They've even had homeowners relocate from other parts of the country so Jen and Rusty could build them a healthy home.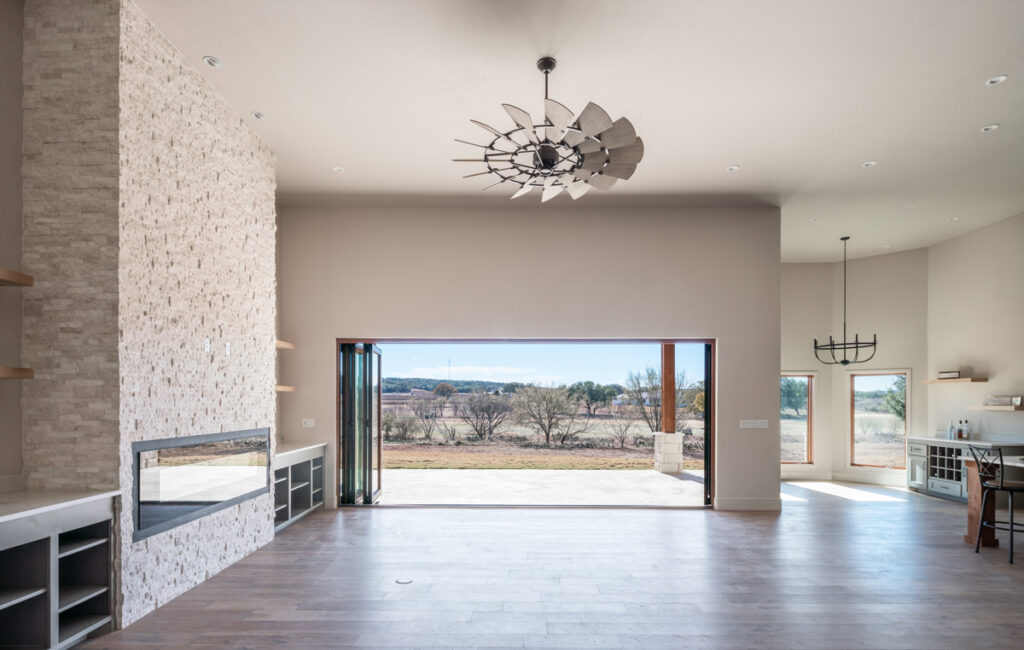 "I could not think of a better scenario," Rusty said. "I get to work with my wife and best friend. We help hundreds of people every year create a healthy living space and we get to make a living doing so. My grandfather always told me that if you can make money and help people at the same time you have hit pay dirt. He was 100% correct."
Few people really understand healthy home-building, but more people do have access to information about allergens and recognize the value of living in a home free from mold or chemicals. "Studies estimate that nearly 80% of buildings/homes have some sort of leak or moisture buildup issue, which inevitably leads to mold growth problems. Anywhere water can get, there's potential for mold," said Rusty.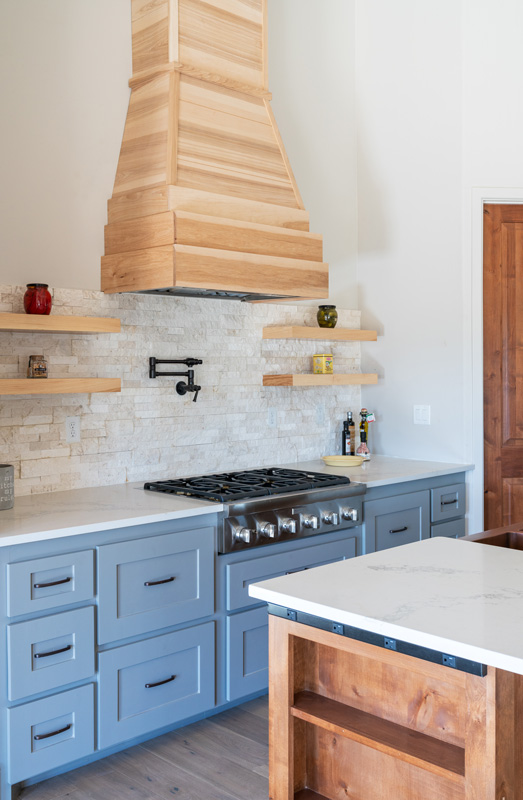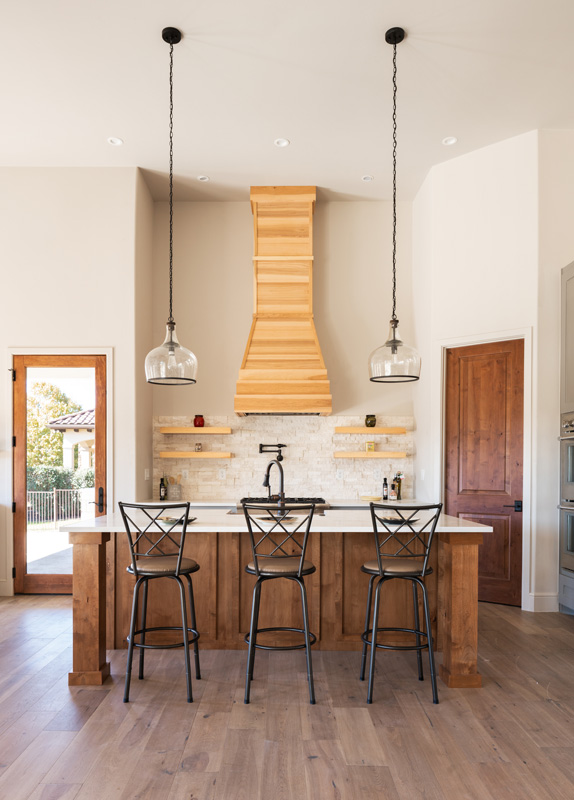 Other than mold, some culprits that can contribute to toxicity in our homes are formaldehyde, chlorinated products, and asphalt. All of these can release VOCs (volatile organic compounds), and most of us would be surprised at how commonly they can be found in building materials and furnishings. That's why the Stouts care just as much about what goes behind the walls as the beauty and functionality of a home.
"These days, energy requirements create 'tight houses,' which means you're more closed in with all that toxic stuff," said Rusty. "Your body is like a barrel, so the longer you're around this stuff, it starts filling up the barrel until it's full and that's when you get sick." It's no wonder chronic disease, allergies, and cancers are on the rise.
That buildup can manifest in different ways for everyone, making it hard to recognize the source of the problem. "While one person develops asthma, skin allergies, eczema and sinus infections, another person may find themselves in the throes of manic depressive episodes and the inability to concentrate," said Jen. "We all process things in the environment differently within our bodies, which largely has to do with our genetic predispositions. One thing pretty much everyone has in common is toxin exposure will wreak havoc on the gut, which leads to the onset of food allergies, sensitivities to gluten or IBS."
Even if people understand these risks, it can be hard to sort out all the labels and products out there or trust what's going into your home.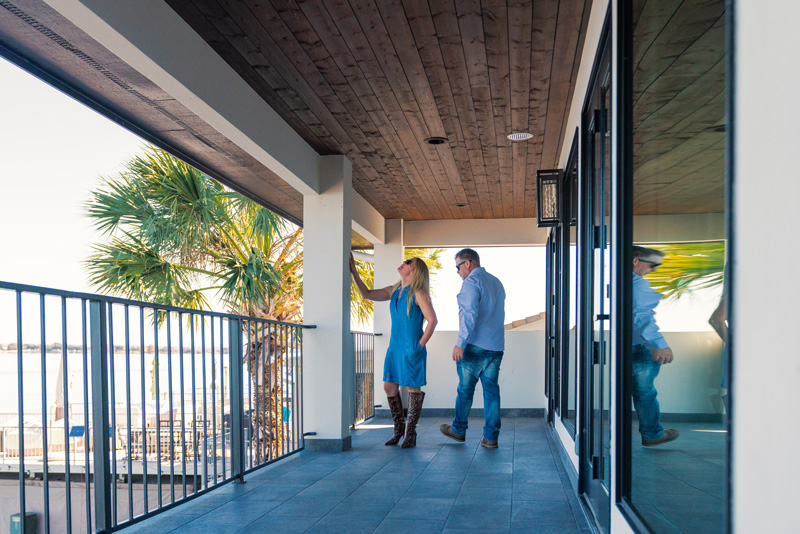 "Green doesn't always mean healthy," explained Rusty. "You have to dig deep into the product." That means learning where materials are mined, what goes into paint, what materials are in the studs, cabinets, finishes…everything. The Stouts advise to be wary of labels like "Greenguard certified." The product could still contain things like formaldehyde and fire retardants.
For that reason, Jen tackles the designing aspects and works with manufacturers and clients to help them with lighting, furniture, and all interior selections. Even beyond that is the cleaning of the house. "We're developing our own all-purpose cleaner we can give to clients. There's nothing worse than building a home and visiting a year later and finding a bottle of 409 on the counter!" said Rusty.
They're so passionate about all of it that they recently signed a book deal. They hope the book will expand their mission to educate people about what it means to live in a healthy home. They also want people to understand this really is do-able, and cost isn't that different from building a traditional home. Healthy homes also look just like "normal" beautiful homes.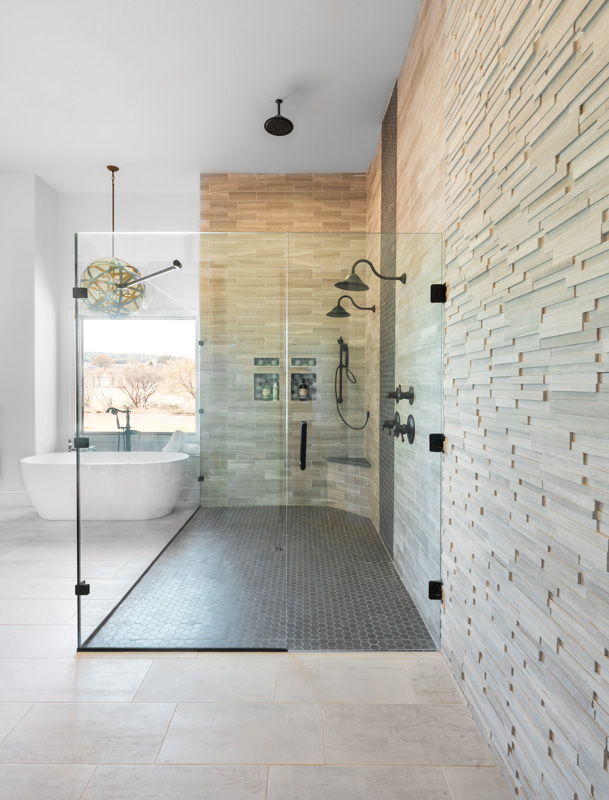 And if you're not in a place where you can actually build a new home, they advise there's so much else to consider for "better living," acknowledging there is no "best," just better.

"We encourage everyone to take a step back and evaluate their living environment, both at home and at work," urged Jen. "Indoor air quality is a great place to start! Keeping your home's humidity in check is essential to avoiding mold problems." In addition to purchasing an air purification unit, they recommend considering non-toxic paint, promptly fixing leaks, replacing carpet with hard surfaces, replacing old mattresses, and looking for furniture made from stone, organic fibers, and natural hardwoods.

People can learn all sorts of helpful tidbits about healthy homes and living through their blog posts on the JS2 Partners website. Jen also recommends decluttering. "A home should be a stress-free place which fosters peace of mind, productivity and relaxation."

In addition to providing new home construction, architectural design, and renovations in central Texas, they offer nationwide healthy home consulting, interior design, and soon—healthy tiny homes. "We're proud to be doing something different, and we thank our lucky stars that we have the opportunity to be leaders in bettering the way homes are built."
 
For more information, visit js2partners.com