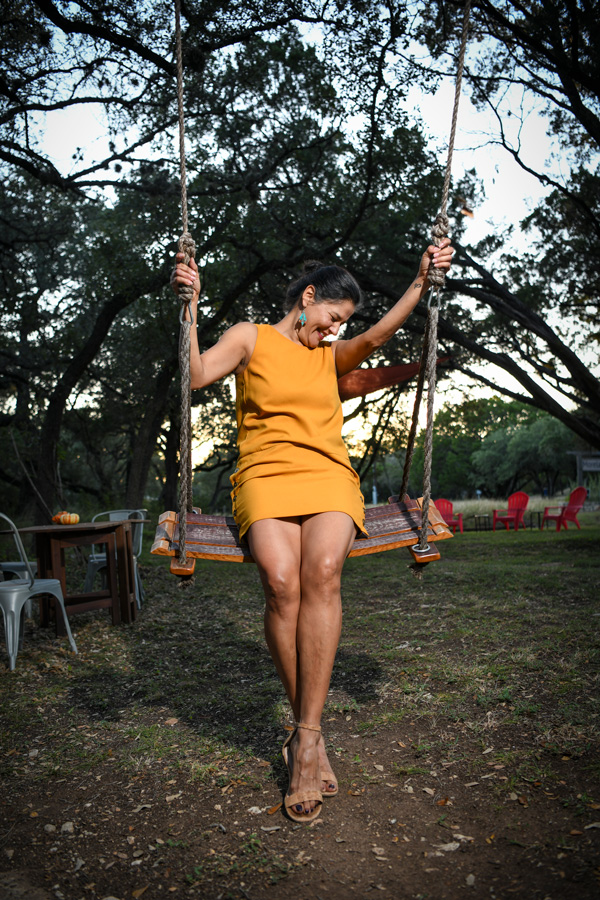 Casa Vindemia, owned by Nancy Sallaberry, has its roots in Mexico, Spain, California, Texas and in Sallaberry's passion for wine. Her mother is from Parras de la Fuente—or "vine of the fountain"—in the foothills of the Sierras in Mexico, where long ago, Spanish settlers brought vine cuttings from Europe to grow in the fertile soil. Born in Brownsville, Sallaberry spent her early childhood in Mexico before the family settled in Houston.
She didn't know her family's history in her young adult years, but wine seemed to be in her blood. A free spirit, she sought out a job as an international flight attendant at age 23, despite the fact that it didn't quite jive with what her family expected of her. An appreciation for her multicultural ancestry instilled in her a desire to travel the world.
"For six months, I'd spend Sundays after our big family Mexican breakfasts circling the International/Travel section of the Classifieds, and I'd make phone calls," she said. Ultimately, she got that dream job and began traveling to countless countries. And while in all those countries, she began wine tasting.
After basing out of Minneapolis, Florida, and Chicago, she devoted herself to raising her children in Houston and then Los Angeles. During that time, she was always seeking what made her tick, where her heart was. "I enrolled in College of the Canyons and I started taking courses in wine," she said. "I was deep in it, enthralled. I remember thinking, 'this is it…the next step in my life. I love this.' The communal part of wine—the love and energy—rang true to me. I became infatuated by it."
Around that time, she also remembers watching the movie Bottle Shock, in particular a scene portraying a Parisian tasting room. She was taken with the guy behind the bar speaking about the wine. It struck her: "I wanted to be on that side of the bar!"
She'd found her passion, but Sallaberry didn't know exactly what she wanted to do other than talk to people about wine! And…she wanted to return to Texas. Again, she wasn't sure where, other than wine country. With the help of a realtor, she found her way to Wimberley.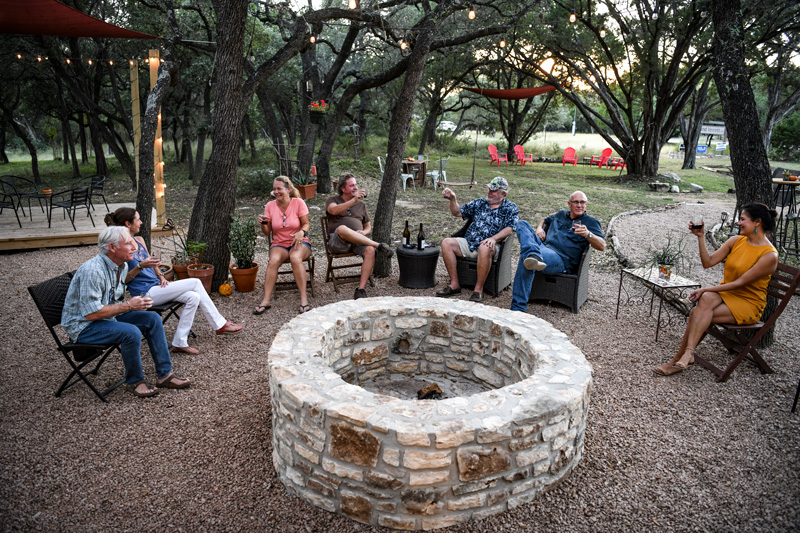 After two years of searching and learning—living, breathing, and tasting wine—she opened Casa Vindemia in 2016, in a tiny storefront along Cypress Creek. Her vision for Casa Vindemia was and is to sell carefully chosen international wine from small, family-owned vineyards. She wants to know the wine makers are out in their vineyards, lovingly picking the grapes and skillfully creating a unique, delicious wine. "When you taste those wines, you feel like you're connecting to that land, that culture," she explained.
"Texas is making its own identity with its 'terroir,'" said Sallaberry. "Terroir" encompasses the natural environment where wine is made and the characteristic taste of the wine because of its environment. "What I like about Old World wine, though, is that they've been producing it a very long time…and how they regulate the quality. Nobody in Wimberley was selling European wine, so I thought I'm going to introduce the classics. When you're tasting wine, why not start there?"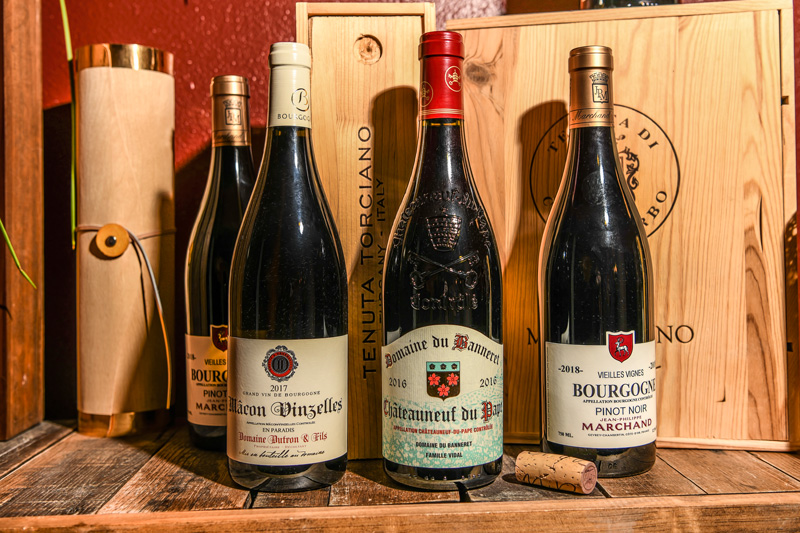 Casa Vindemia is now in its third location on RR 12, a property Sallaberry has bought and thrown herself into with everything she has. It's evolved from a tasting room to a charming gathering place. In addition to a loyal wine club, Casa Vindemia began hosting weddings, private and corporate tastings, and teaching events. Local musicians play on the outdoor stage, and the shop features paintings and art by local artists.
Building the business has had its challenges, the least of which has been the pandemic. "There were many days I was ready to throw in the towel. But I always ask myself, 'Why do you do what you do?' Because I love it. I love the culture, connection to people, and building relationships that feel like family."
Since March, Sallaberry's had to find new and creative ways to maintain that connection to customers. In addition to making personal deliveries, she offered outdoor, socially distanced tastings where she brought the wines to people's homes. With the reopening of wineries, business is starting to resume, and she's looking forward to Casa Vindemia once again being a place for people to gather, relax, commune, and talk wine.