In 1983, when Chris Hughes was 7 years old, his father, Mike, wrapped up a career as a commercial diver in Houston and moved the family to Ingram so he could start a new career as a purveyor of wild game. High rises were supplanted with ranch roads, and Mike saw an opportunity roaming in hills — exotic species of deer and antelope.
"He's a serial entrepreneur," Chris said of his dad, "always looking for the next thing. He had seen concerns of biologists and rangers that all these non-natives were going to out-compete whitetail deer for scarce food resources, and that there was a need to control the non-native population. At the same time, he saw venison on menus all over the world."
Thus, Broken Arrow Ranch was born, and Mike began to assemble a plan to make the sale of this wild meat possible, a venture that Chris proudly continues 38 years later.
In the early 1980s, state meat inspection laws didn't explicitly allow (nor did they prohibit) the sale of venison. Mike worked with the Texas Legislature, the USDA, the Texas Department of Agriculture, Parks and Wildlife, and an army of game wardens to figure out how a business like this could even exist and, according to Chris, "he was just the right guy for the job."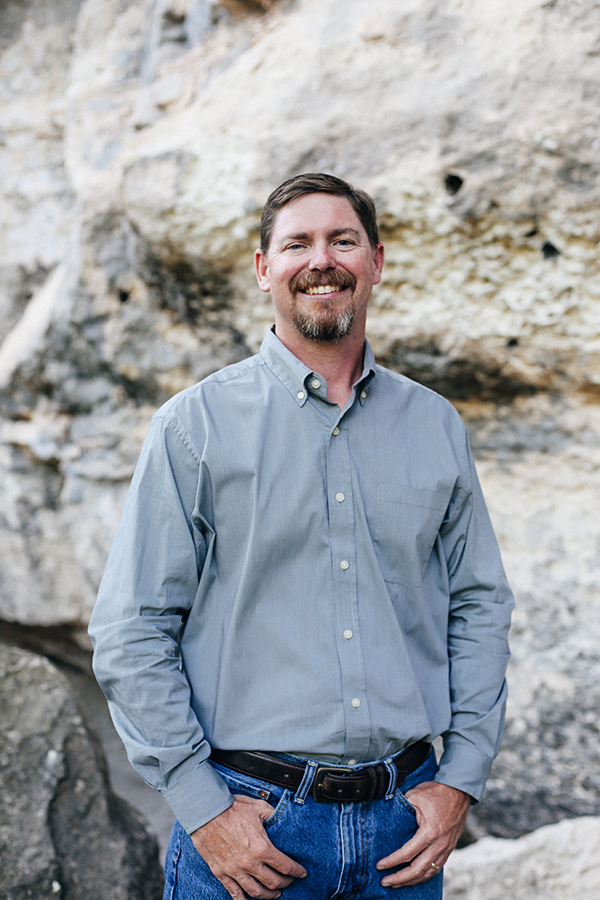 Legislation eventually passed that classified exotic game as livestock (akin to cattle) instead of wildlife (like whitetail), a distinction that made the sale of meat legal. Now that Broken Arrow could harvest wild game, they had to figure out how to harvest. The answer to this puzzle is the most impressive innovation of the company — a mobile harvest facility, built on the back of a trailer, that made it possible for animals to be slaughtered on the ranches where they ran wild, from Del Rio to Columbus and all the way south to breezy Baffin Bay. Harvesting animals on-site simultaneously minimizes the stress on the animal while maximizing the quality of the meat. The mobile processing facility was the first of its kind and was indeed a "very elegant solution," as Chris described it, one that quickly established Broken Arrow Ranch as an industry leader.
Chris is kind, affable, and hospitable — opening up his Ingram office for a long visit despite just recovering from the ice storm that hit Texas in February. He recounts his decision in 2005 to pivot from a 10-year career in advertising and engineering to and return to the heart of the hills. "You go away for a while and you just realize that this is just a wonderful place to live, a wonderful place to raise your family. With Broken Arrow Ranch, it's an involvement with hunting and outdoors, and involvement with chefs and cooking — two things that, if I wasn't in this job, I'd be doing anyway."
Chris's childhood undoubtedly prepared him for the role. As a kid, he stirred hide vats and in a pre-internet reality, spent hours on the phone calling chambers of commerce across the country, looking for restaurant lists. The ranch formed relationships with renowned chefs like Dallas-based Dean Fearing and French-born Jean-Louis Palladin, and at age 10, Chris was often charged with driving the cheery (albeit hungover) men to their hunting blinds.
Then, and now, Broken Arrow makes high-quality game meats, grass and juniper-fed proteins, accessible.
Currently, Broken Arrow harvests animals from around 35 Texas ranches, both high and low fence. Some are "small" 1,000-acre goat ranches, and some are like the Kennedy Ranch which spans around 240,000 acres — nearly the size of Rocky Mountain National Forest.
With Broken Arrow Ranch, it's an involvement with hunting and outdoors, and involvement with chefs and cooking — two things that, if I wasn't in this job, I'd be doing anyway.
– Chris Hughes
"South Texas Antelope," as Chris refers to them, or Nilgai, are large, hoofed creatures (ungulates) that look like part-water buffalo, part-Brahman cow, and part-Dr. Seuss. They are native to India and Pakistan but have made themselves at home in brushy South Texas since the 1930s when they were first introduced.
Axis, the marvelously spotted and stately deer we know so well in the Hill Country, are also from India and wild herds have similarly settled in across the state, munching on native forbs along the way. It's estimated that over 1 million exotic ungulates exist across Texas, and though some are welcome tenants, many are not… especially if one polled native whitetail deer who now must compete for a spot at the lunch table.
Last year, Broken Arrow sold nearly 200,000 pounds of game meat, which is delicious. The grass and forb-fed proteins harvested from these exotic visitors is lean and rich. Many describe venison and antelope as tasting "gamey," but when we're so accustomed to eating beef or chicken, gamey might be a reductive placeholder to simply describe something that is unlike our familiar proteins.
Chris jokes that venison consumption has been trending for 10,000 years, and if you fry up an Axis chop in a big pad of butter, you'll see why. The flavors are assuredly enhanced by Broken Arrow's thoughtful double-aging process which happens at the Ingram facility. Both because it's good business and because it's good ethics, Broken Arrow uses nearly every part of the animals they harvest — loins, to hams, to hearts, and more.
When chefs in New York first started to order wild venison from Texas, the meat was packed in ice-laden coolers, and stuffed at the bottom of Greyhound busses headed north. Now, of course, UPS makes it possible for next-day shipping, a distribution model which allows Broken Arrow products to grace platters all around the country; around 70% of their business is outside of Texas.
Ever since Chris was a boy hosting chefs and slicing sausage at food and wine festivals, Broken Arrow has established itself as a favorite source of wild game among our country's chefs, both those with Michelin stars as well as those with roots closer to home, like Pat and Keri Wilt, owners of Grape Juice in Kerrville.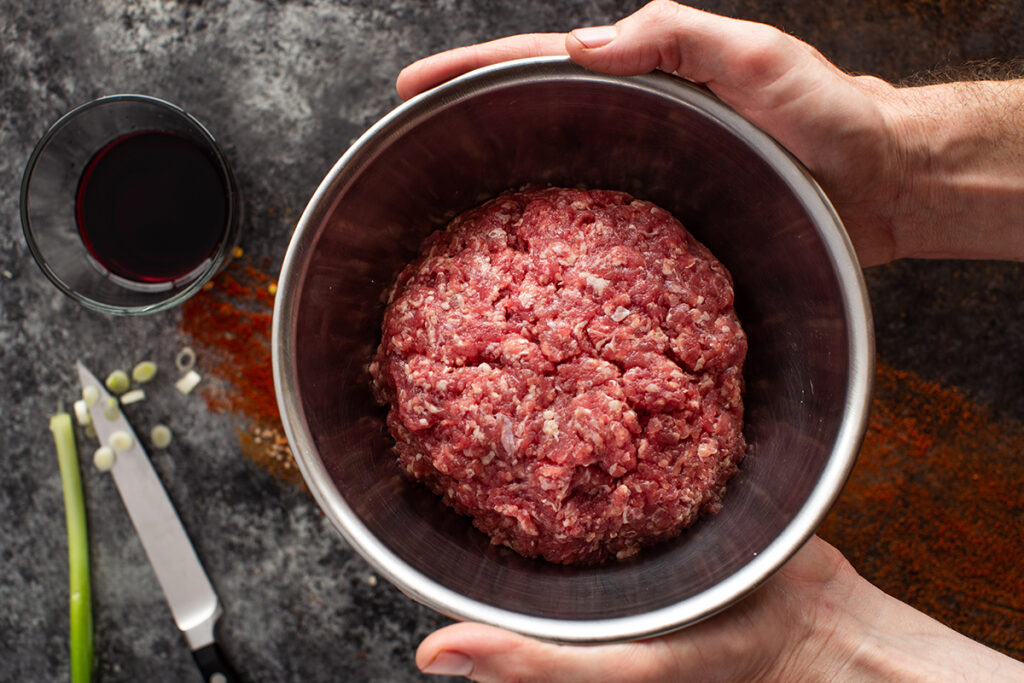 "If a chef believes in our product, and what we're doing, they're going to find a place for it on their menu," Chris said. But chefs aren't the only ones clued into the sweet sear you can get on an axis steak, and many home-cooks order Broken Arrow products, as well — a trend which saw a steep increase since the start of the pandemic.
Visit Broken Arrow's online store and you'll see the multitude of products, and dinner options, available. In addition to antelope and venison, there are quail from Bandara, and pork chops from wild boars. You can get bones for stock and even fresh dog-food for the tiny wolves in your family.
New to cooking wild game? The website also has an impressive catalog of recipes worth checking out whether you're cooking Broken Arrow antelope or the stash of venison in your freezer.
Either way, Bon Appétit.