Dietz Fischer and his sister Elle had their paths in life thought out. But having been raised in the family food business, the call back was strong.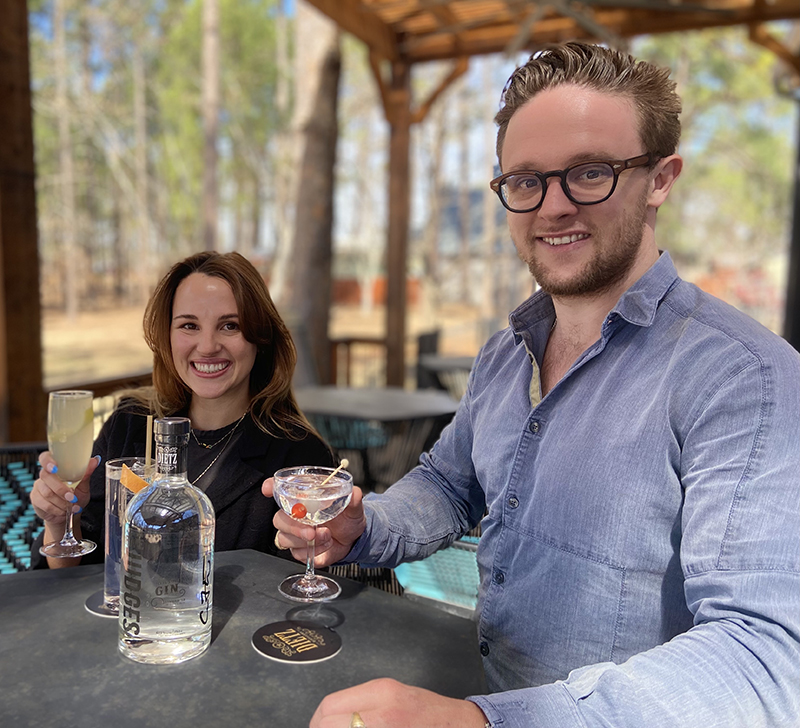 Dietz and Elle opened Dietz Distillery in November and they bring an artisanal touch to the Hill Country spirits scene, with the freshest peaches just a hundred yards away. 
"We're right here by the orchard so we're able to get fresh peaches that we process the same day they are picked," she said. "We do peach brandy, it's a unique thing. We process 4,000 pounds of peaches and get 118 bottles of peach brandy."
"We're picking as ripe as possible because we're not worried about the shipping or things like that," Dietz added. Factoring in the cost of peaches (planting, growing, labor) means a premium product. But one where the product's freshness is unquestionable.
In spite of growing up in the food business, Dietz had his sights set on a mechanical engineering degree. But while studying at Texas A&M, he got the bug to learn about the spirits industry. From there, he did an internship with Garrison Bros., the award-winning whiskey distillery in Hye. Then he got the chance to travel to Austria to study fruit distillates with master distiller and family friend Marcus Wieser of Wieser Wachau. There, he learned about unaged fruit spirits, which is a more traditional drink in that part of the world. He learned about apricot and pear brandies. Being from Fredericksburg, using peaches was a natural extension.
"I thought that it would be cool to do a small farm distillery with the German-Austrian tradition, so I started working on that," he said. Years later, the plan was harvested into the new distillery.
His sister Elle was happy working in New York doing marketing for a retail boutique. But the pandemic caused the store to shutter, and she no longer had a job. She returned to Texas, temporarily and agreed to help Dietz. Then she came to realize it was a good fit and they partnered to continue the family's history as a food and drink cornerstone in this part of the world. 
The pair opened November 18 and have seen steady traffic. The facility also has the advantage of being next to Fischer & Wieser's Das Peach Haus, long a must-see for visitors seeking peaches, peach wine, jams, sauces and more. They hope to get some crossover traffic.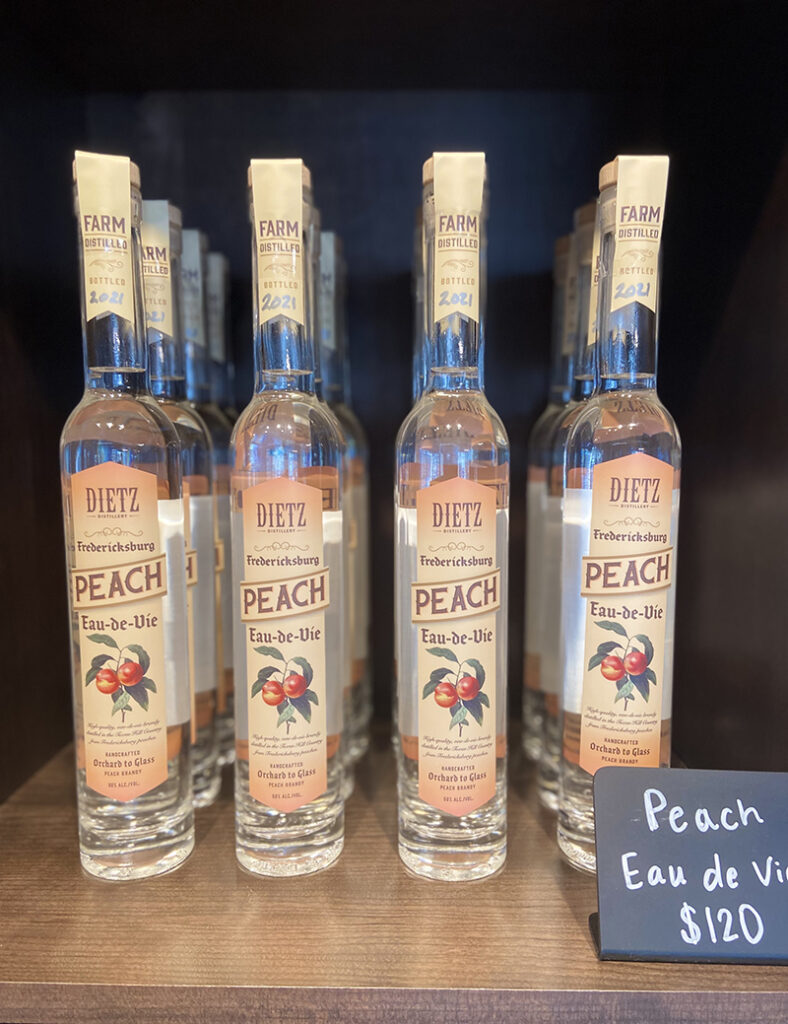 "We're super lucky that we have this building," Elle said.
After getting a cocktail, visitors can go onto the porch, which looks out over the unique "pine tree forest," a singular stand of trees in the Hill Country. The father of Mark Wieser, half of Fischer & Wieser, was from the black forest region in Germany, so he bought pines from Texas A&M to raise on his land. Just beyond the pine trees lies the peach orchard.
One of their first products is a "Texas style" gin called Five Judges Gin. It's named for the five judges that have lived on the property, including J.B. Wieser, Jarvis Wieser and Mark Wieser.
Like the roots of those trees, the Fischer and Wieser family ties to the food and drink industry run deep.
dietzdistillery.com