Texas Wine Revolution (TWR), a 501(c)(3) nonprofit, raised $130,000 at its inaugural Texas Wine Auction through donations and ticket sales and during live and silent auctions on April 7-10. Prizes included rare wines, curated experiences and travel packages. 
The Texas Wine Auction was developed to bring together Texas wineries and winemakers to showcase Texas-grown wine and raise money for charitable organizations.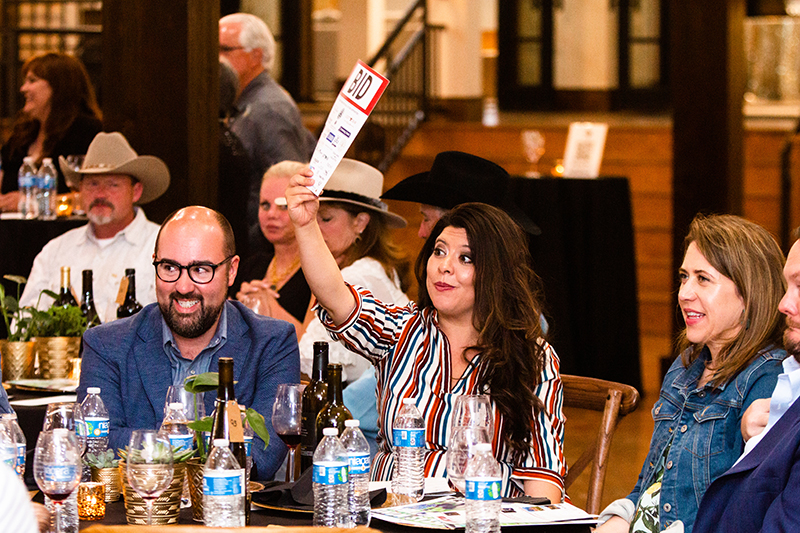 Roughly 150 wine enthusiasts gathered in Fredericksburg for an evening of wine auction lots, including a four-day silent auction, music by The Powell Brothers, and culinary delights with wine pairings, presented by award-winning chefs and top winemakers from all over Texas.
"It was remarkable to have some of the best wineries and chefs across Texas brought together under the same roof to raise money for great causes," says Chris Brundrett, president of Texas Wine Revolution and co-founder of William Chris Wine Company. "We are proud of the support we received and the amount raised that will aid in our mission to make an impact on the Texas Hill Country hospitality and Texas wine communities."
Beneficiaries of the event included Hill Country Memorial Foundation, which will establish a medical mobile unit providing wellness services throughout the Hill Country for underserved populations, including employees of restaurants, wineries, vineyards and other hospitality personnel.
In addition, an endowment to Texas A&M AgriLife Extension Viticulture & Fruit Lab will help with research and development to further the Texas Wine industry.
More than fifteen wineries participated, including 2022 featured winery, William Chris Wine Company, along with Arché Wines, Becker Vineyards, Brennan Vineyards, Calais Winery, Flat Creek Estate, Float Wines, Frio Canyon Vineyard, Hawk's Shadow Winery & Vineyards, Hidden Hangar, Inwood Estates, Kalasi Cellars, Lost Oak Winery, Reddy Vineyards, Sandy Road Vineyards, Texas Heritage Vineyard, Texas Wine Collective, Westcave Cellars, and Yoder Cellars.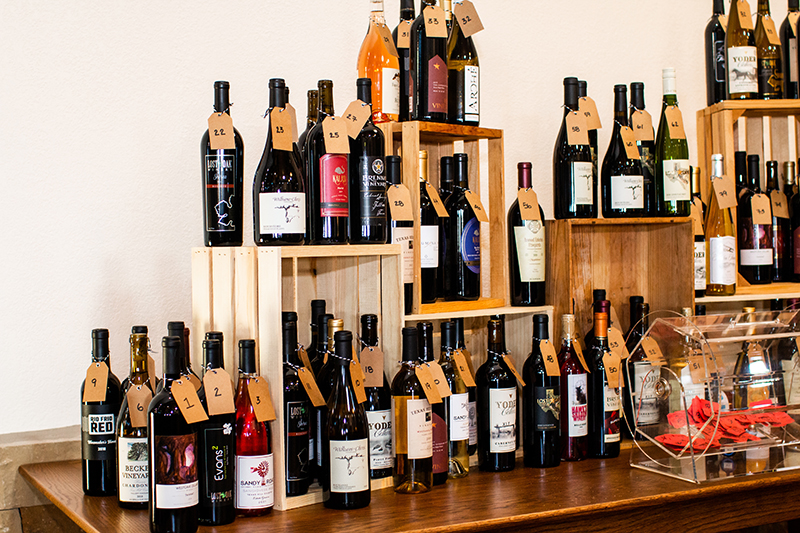 "I was proud to be a presenting sponsor and even more excited to be the winning bidder of the 15L custom etched bottle," said presenting sponsor Dr. Robert Ebeling III of the Friendship Lane Center for Cancer. "It's a great addition to my cellar and will always hold a special place in my heart for helping the up-and-coming Texas wine leaders."
Renowned chefs taking part included Dallas-native chef Casey Thompson, Austin-based chefs Todd Duplechan of Lenoir and Shane Stark of Mongers Market + Kitchen, as well as chef John Boehm of Otto's German Bistro and chef Michael Hall of Hill & Vine.
Attendees were also able to join participating wineries on Friday night for special events, exclusive winemaker dinners, and tastings, all of which were separately ticketed from Saturday's Texas Wine Auction.
Hotel partner was Stonewall Motor Lodge, which provided accommodations, and Texas Wine Tours, which gave complimentary transportation pick-up points around Fredericksburg.
texaswineauction.com