It seems appropriate that a winery would pay homage to the mind. Wine does, after all, enhance contemplation. 
Slate Theory set out to create a space in which art and historical psychology come together. The mission is not to take mental illness lightly, but to apply psychological principles in a unique and thought-provoking way.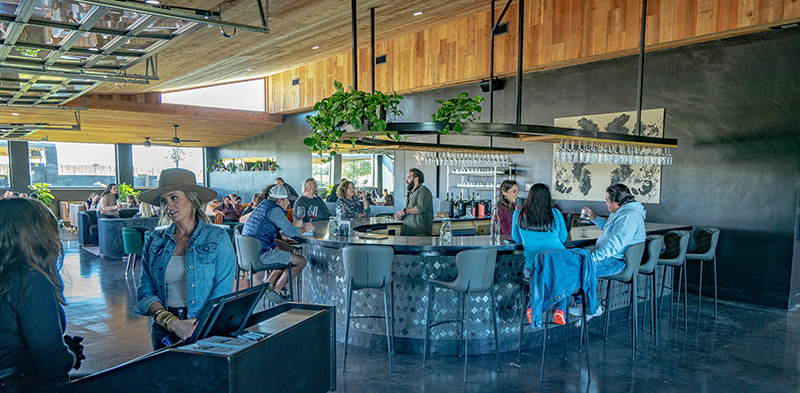 Visitors have the opportunity to taste their pondering pours in a beautiful underground cellar, and stroll through the elegant tasting room filled with thought provoking art.
Slate Theory offers the mind a respite from the stresses of everyday life. In the words of the immortal George Strait, "it's cheaper than a shrink."
---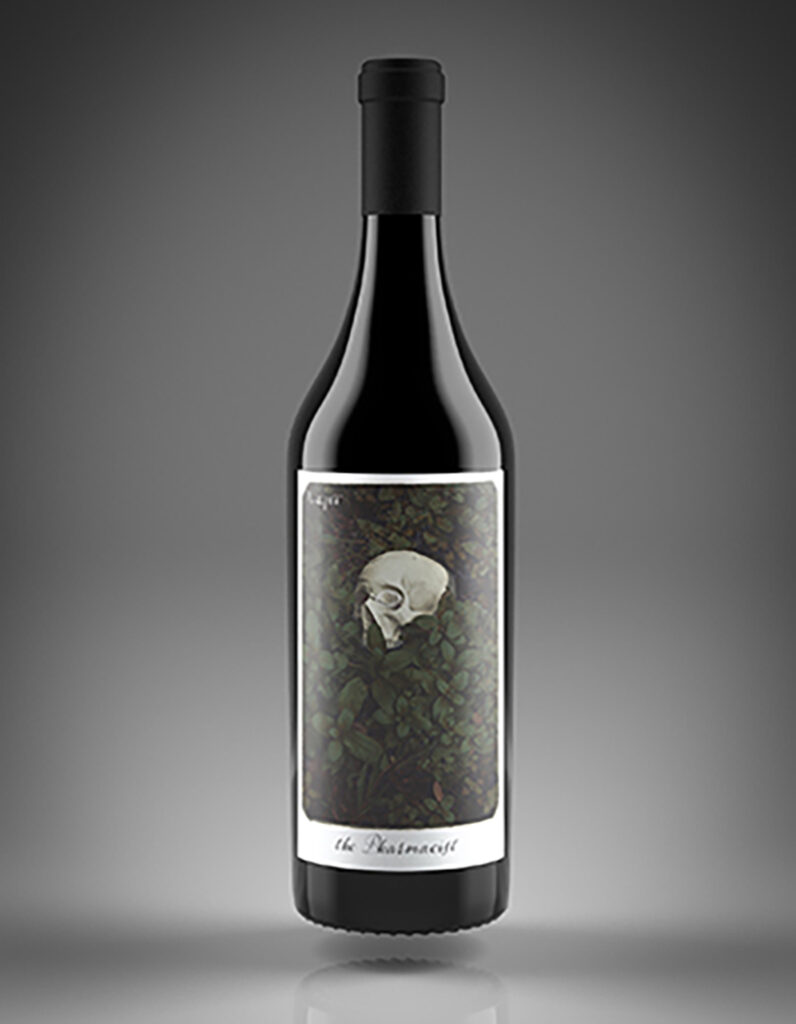 Pharmacist 2020
White Blend
Orange Muscat,
Muscat Canelli
Texas High Plains
Essence of orange blossom, honeysuckle and Meyer Lemon greet the nose with hints of geranium, providing complexity to a light-styled dry wine. Flavors of ripe grapefruit with a touch of vanilla mix with bright acidity. A lovely Texas white that will pair well with grilled shrimp or oysters on the half shell.
---
Roussanne 2020
100% Roussanne
Texas High Plains
Inviting straw color with attractive viscosity. Bouquet of white peach, violet blossoms and a hints of toasted sourdough bread rise in the glass. This medium-bodied white finishes clean with racy acidity. A fine accompaniment to Oysters Rockefeller and Snapper Ponchartrain.
---
Schizophrenic 2017 Red Blend
Cabernet Sauvignon, Cabernet Franc, Merlot, and Petite Sirah
Texas High Plains
Garnet red hues with aromas of cherries, pepper and red roses are the first impressions. Whiffs of nutmeg, leather, tobacco leaf and brambleberry round out the nose on this medium- to big-bodied red wine. The finish is long with solid tannins showing through. This would be phenomenal with a tenderloin steak cooked in butter with chives and Stilton cheese.
---
Insomniac 2017
Red Blend
Cabernet Sauvignon, Petite Sirah, Malbec, Souzao
Texas High Plains
A perfume of violets, blackberries, black cherries, red plum enhanced with hazelnut, leather, and cigar box essences. A pleasing, rich ruby color graces the full-bodied red. Balanced tannins and a just right acidity exhibit on the long finish. There is a toasty quality that suggests pairing with veal shank and mushrooms.
---
Dissociate 2017
Red Blend
Tannat, Petite Sirah, and Souzao
Texas High Plains
This red sports an almost black ruby tone. Weighty aromas of black plum, blackberry, and blueberry intertwine with saddle leather almonds, mission fig, licorice and rose petals. Structured tannins suggest a long cellaring potential. This aptly named wine will make you want to decouple from all worries and just enjoy perhaps with bacon wrapped dates.
---
Kleptomaniac 2017
Red Blend
Aglianico & Petite Sirah
Texas High Plains
In the glass, brick red pigments show as a bouquet of ripe cherry, red plum, strawberry jam, and violets envelope the olfactory. Hints of dried tobacco leaf, and black tea add complexity. On the palate, velvety tannins coat the tongue on the long finish. The Kleptomaniac will steal your heart, especially if paired with an Italian-inspired meal. It will certainly elevate a pizza.
---
Petite Sirah 2017
Estate Grown
100% Petite Sirah
Texas Hill Country
Deep, ruby red color with rich black cherry and black pepper up front. A touch of smoke, violets, black current and char mingle in the glass. Bright on the palate, good acidity, and silky tannins on the finish. Find an axis burger with truffle fries for a gastronomic indulgence.