The house where builders Rusty and Jen Stout of JS2 Partners office is a lovely model home. It's sleek and contemporary — a three-bedroom, two-bath that looks ready to welcome a family. But there is something different about this house: Every detail is healthy. From what you can see (cute couch) to what you can't see (sealed framing lumber), every decision has been made with health in mind. To show the world how healthier homes can be achieved, the Stouts recently released a book titled "Healthier Homes: a blueprint for creating a toxin-free living environment." It's as pretty as a coffee-table book and as practical as a YouTube video.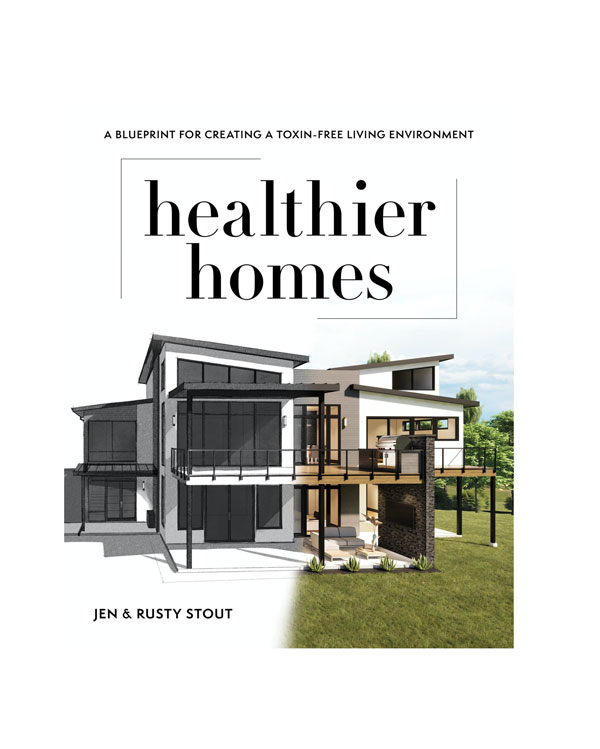 "A lot of books try to reinvent the wheel," Rusty said. "The wheel works fine. It rolls. We're just trying to make it better."
The wheel is homebuilding, and homebuilding is what Rusty knows best. He's been a builder for more than 20 years — commercial properties, government contracts, and custom homes. He met Jen when she served as executive director of Hill Country Builders Association in Marble Falls. She had expertise in a field that was new to him: building healthy. Her expertise came from experience. "We have our own canary in the coal mine," Rusty said.
Jen had suffered from toxic mold exposure while living in a new, chic apartment in Dallas. What began with sudden hair loss in her 20s expanded into further mysterious symptoms until her entire immune system crashed. Her research became his passion, and the two became partners in work and in life. They launched JS2 Partners in 2018 and Healthier Homes in 2021.
Other books about healthy building fall into two general traps. They tend to be either too technical to be of use to average homeowners or too impractical to be of use to average builders. "It's an approachable book written by people who do this every day," Rusty said. "This home on the cover is being built right now in Horseshoe Bay."
The book has a variety of audiences, from people who want to present healthier ideas to their builder, to those fixing up their current home, to families who want JS2 Partners to build the home of their dreams.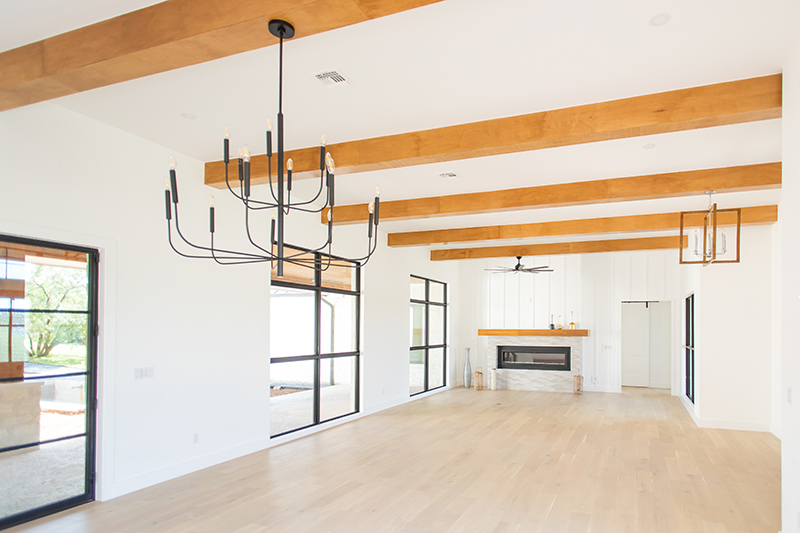 "We just finished a beautiful modern farmhouse for a family of five. They don't have health problems. They just wanted a healthy living environment," Jen said. "It's not a focus on sick people but on keeping people well."
Rusty agreed, "The goal is to build for everyone."
"Healthier Homes" walks readers through every step of the building process, with bullet-pointed lists and pull-out boxes that focus on specific issues. For those who discover mold in their existing home, chapter 20 outlines how to remove toxicity safely and how to find detox help.
Homeowners will find lots and lots of suggestions for how to make every purchase and every repair count toward an even healthier home. Need to replace your windows? Here's what to know about air quality. Redoing your kitchen? Here's how to think about clean water. There's even a section about how to reduce electrosmog from the digital world that makes working from home possible.
The Stouts say one of the most effective ways to make a home healthier is to use paint with zero VOCs, volatile organic compounds. And on their website, healthierhomes.com, they offer just such a paint — Healthier Paint — along with primers, finishers, and an all-purpose cleaner and degreaser. Furniture, lighting, and decorative elements are also available for purchase.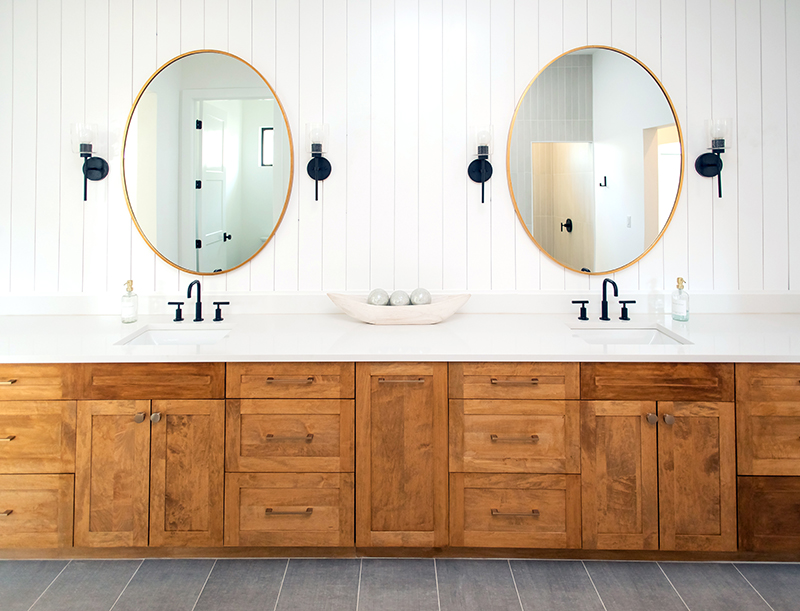 Jen says it doesn't do a lot of good to build a healthy home and then furnish it with items full of flame retardants, formaldehyde, particle board, and tar. Those materials may be found in upholstered furniture, in mattresses, in rugs, even on doorknobs, and they can "off-gas," or emit harmful airborne chemical fumes, for years or even decades.
"Chemicals enable mass-production. Decorators don't look into that kind of thing. We read up on all the materials. We use a lot of handmade items. It makes it more unique than just finding something on a shelf," Jen said. "I'm big on how things look."
Rusty wants clients to notice JS2's attention to detail and quality of construction.
"It's so important to us to prove that a home can still be beautiful and nice and be healthy too," he said. "It doesn't look odd. It's a normal-looking home, but it's healthy."
The office-home has a modern look, which many clients prefer.
"It seems to appeal to people who want a healthy home because of the clean lines," Jen said.
Since the pandemic required people to spend more time at home, the Stouts have noticed that while people still want their living space to look good enough for HGTV, they also want it to feel safe. For some, that may mean choosing green materials, but the Stouts say green building and healthy building — while compatible — aren't always equivalent.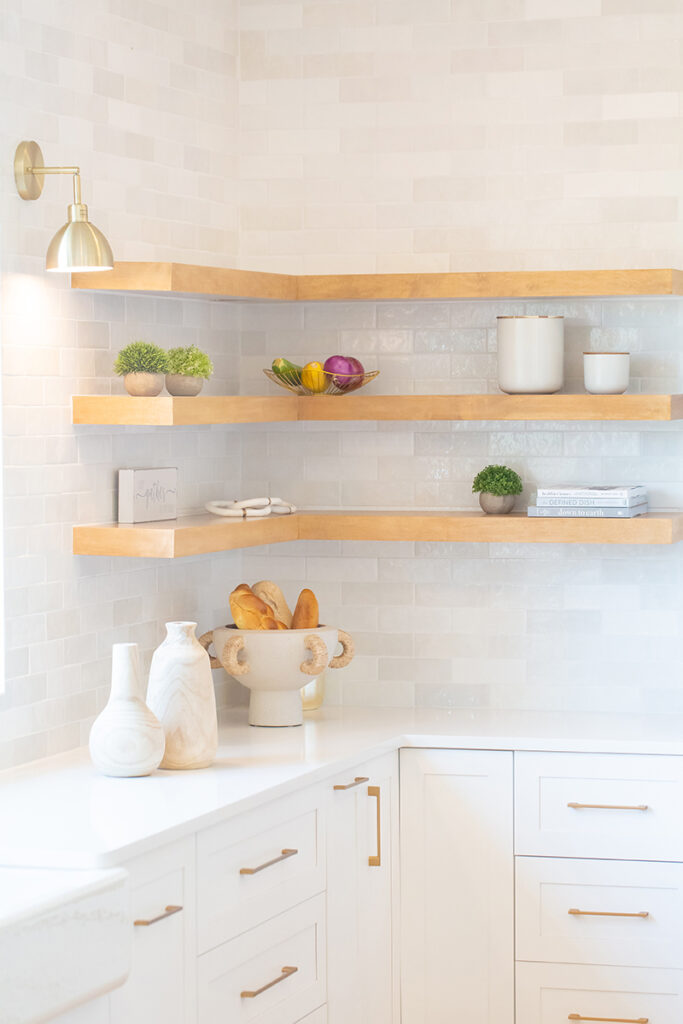 "We're not against green. Healthy goes beyond green," Rusty said.
Jen explained, "Green is about the environment, the outdoor environment. Healthy is about the people who live inside the house. The house is the largest investment of anyone's lifetime. It's important for it to be something that will last and be healthy and safe for the family to grow into."
"Healthier Homes" lays out the distinction:
"Many recycled or repurposed materials have been fumigated or contain pesticide and petroleum residues. Many recycled plastic products will forever smell like fragranced laundry detergent. While we fully support sustainability and eco-conscious efforts, our number one priority is occupant health." [p. 1]
Ultimately the goal of the book is to provide information for people who want what the Stouts call "beautiful nontoxic living." It's not only what more homebuyers want, but it's also more builders want too. "How many of our builder friends have texted us and said they bought the book and they want an autograph!" Rusty said. "This book is not meant to be a scare tactic or to make people afraid. It's from a positive standpoint."
Jen added, "It's nice to go to work every day and do something that helps the world."
The book is available from Amazon.com, Barnes & Noble and other select book retailers.