It's family reunion season. Where in the Texas Hill Country can you find a place that not only accommodates multiple generations, but sees that as its mission? 
D2 Farms in Wimberley welcomes families to its modern farmhouse, with a main house and three cabins. Plus shady porches, a pool, a hot tub, and a fire pit for evenings under the stars.
Guests have embraced the concept of renting the entire six-bedroom, five-bath property. It's booked nine months in advance.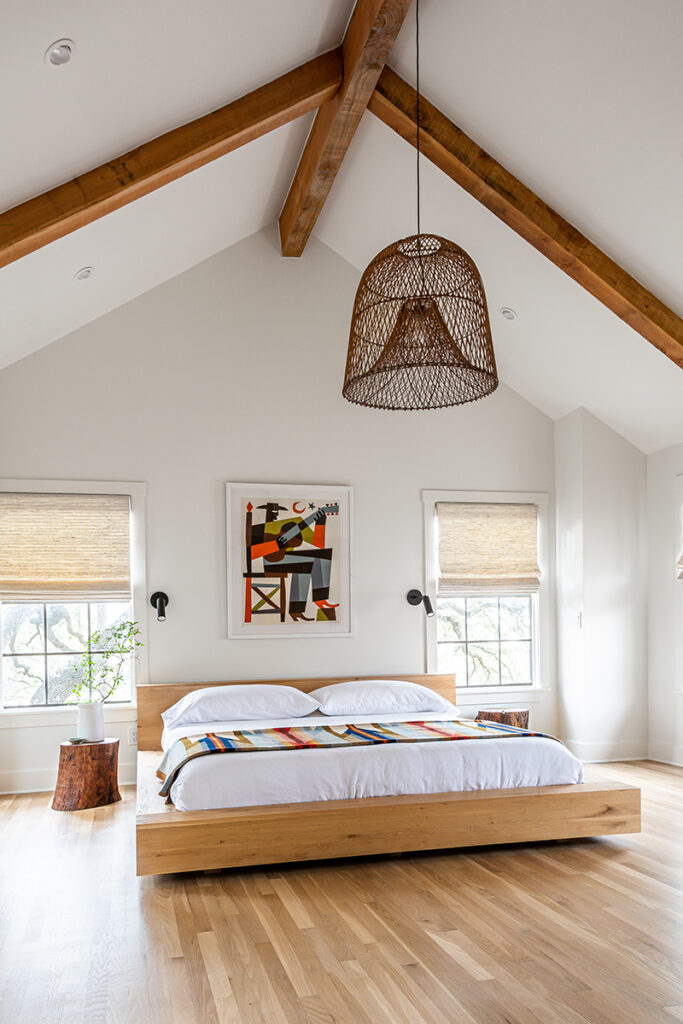 "It's a simple modern twist on country roots," said owner David Marks. "You go out to the country and spend time with the family — the whole family, the whole clan."
When David bought D2 Farms, the main house and the cabins were already there, including one that is over 100 years old.
"The original owner of this farm, he built every single structure himself. His wife would draw it on a napkin, and he would build it. He was a builder by trade," Marks said.
Marks had the buildings gutted down to the studs, then remodeled. His mother, Colleen Marks, and Christina Atkinson, of Home Simple Goods + Design in Fredericksburg, worked on the interiors.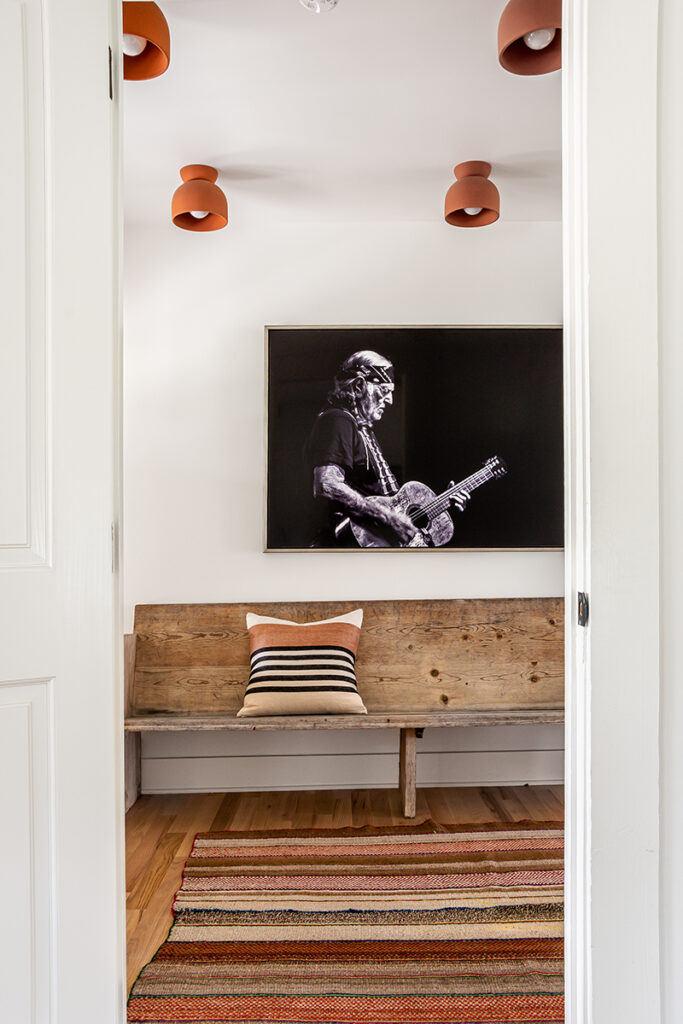 "I had just been to Marfa and was inspired by the West Texas aesthetic of something clean and simple and also Western, but a Western that's fun and refreshing," Colleen said. "If the aesthetic is too dated, then the adult kids won't want to go. If the aesthetic speaks to 20- to 30-year-olds, they can rope in parents to come."
Colleen says families and groups of friends enjoy getting a literal taste of life on a small working farm. D2 Farms, the guest lodging, is adjacent to Hill Country Hot Peppers. Farmer David, as he's known, is happy to arrange a farm tour, a tasting of his hot pepper sauces and jellies, and, for the grownups, a tasting of his new rosé, Local Customs, made exclusively from grapes grown in Hill Country soil in partnership with Salt Lick Cellars.
"We had some people come and as soon as they knew they could do all three tastings, the family was enthralled. They said, 'This is such a great concept!' You can purchase eggs, taste hot sauce and jelly products, wine, feed carrots to the horses, do the farm tour, have the kids run around," she said.
Colleen says the plan for opening the B&B was to support her son and his family in this agritourism adventure.
"We get to have people get out of the city and feel open and be able to experience farm life," she said.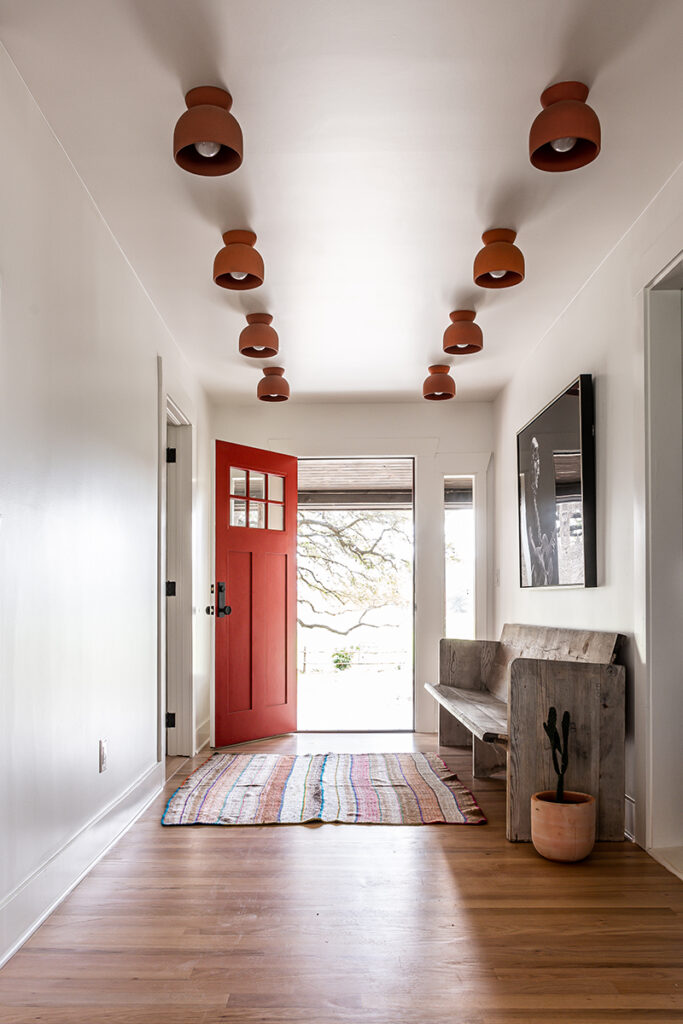 Colleen says Wimberley reminds her of Fredericksburg 20 years ago, but it's also different from its neighbor.
"It's got a beautiful river going through the middle of it. The river is just across the street from the farm," she said. "Wimberley has kept its character. It has a different vibe."
That chill vibe is what D2 Farms offers its visitors. In the front entryway of the main house is a large black and white photo of Texas music legend Willie Nelson with Trigger, his guitar. David purchased the art at a shop in Wimberley.
"It kinda fits the theme of come and relax, enjoy what you have," he said. "What a better way to start things off on your vacation."
D2 Farms is located at 2595 Flite Acres Road in Wimberley.