Interview by Kimberly Giles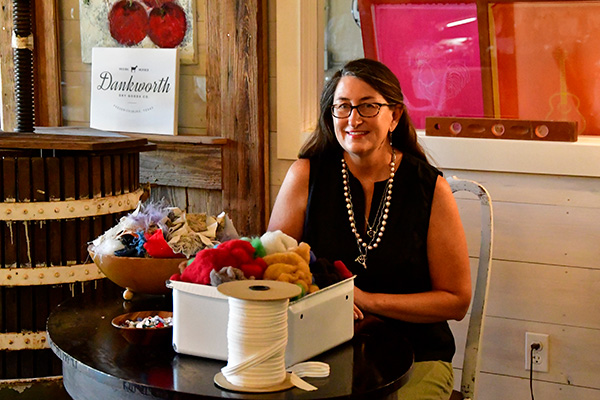 Walking into Dankworth Dry Goods holds a promise of a good story and a piece of valuable information previously unknown before. Initially it can be overwhelming with the rush of colors and patterns of fabric bolts that are stockpiled against the far wall of Dixie Cope's repository.
Never fear, Dixie will gently walk you through her collections of vintage textiles that span decades and recount stories for you about the origins of each fabric and how best to repurpose a variety of her materials.
Dixie is community minded artisan rooted in a do-it-yourself (DIY) maker culture here in the Texas hill country. She is a crafted sewer, a skilled teacher and a self inspired textile historian. Rock & Vine magazine had the pleasure of learning more from her as she teaches many and enjoys the perks of turning off technology and mindfully sharing her craft with others.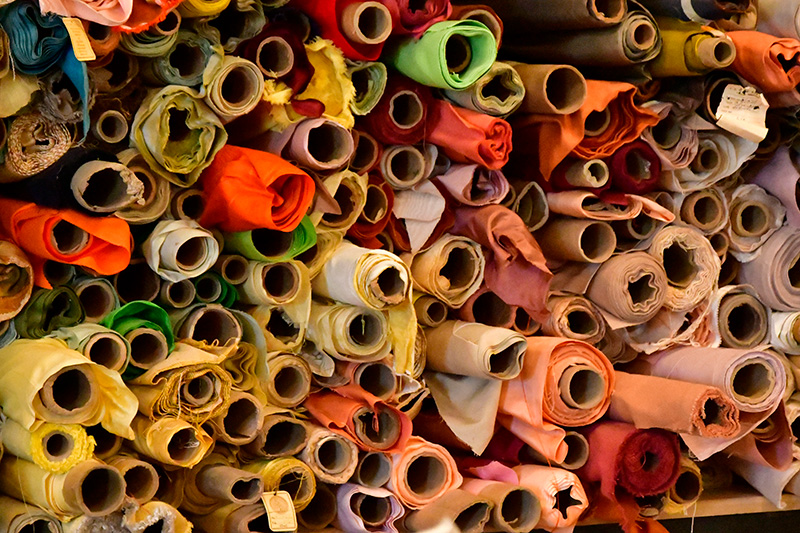 ---
RV: When did your interest in textiles, sewing, collecting and creating begin for you?
DC: As far back as I can remember, both of my Grandma's, my aunts and of course my Mom always had some sort of project going on with fiber or textiles. It seemed like a way of life for us to stomp wool after the sheep were shorn, watch my Grandma Dixie knit and Grandma Anna make beautiful clothing and quilts. My Mom signed me up for 4H and that is where I honed in my skills of sewing starting around age 7. The interaction with fabrics and patterns was fascinating to me. At the time I had no clue that the satisfaction of an end product that I had constructed would keep me interested in designing, constructing, and sharing for many years to follow!
---
RV: You have an abundance of textiles, vintage fabrics, yarns, wools, buttons, paper, silks; what stories can you share about your curated collection?
DC: The majority of this collection was curated from a workroom in Horseshoe Bay where a lady and her husband had constructed drapes and upholstery for 40 years. Basically this is a great history lesson on the trends in home decor over the course of the 60's through the 90's. I am in awe each time I help a client find that unique piece to create a one of a kind pillow or whatever they can dream of. Wearables should also be constructed of these fabrics to create unique outfits! Some of the quantities are limited. To me, fabric is not what is used to be. Our US fabric mills are few and far between compared to decades before. I do have new fabric as well. Sometimes I am the brainstorm instigator for projects and am able to send clients in the right direction if I am not able to help with some of my collection.
---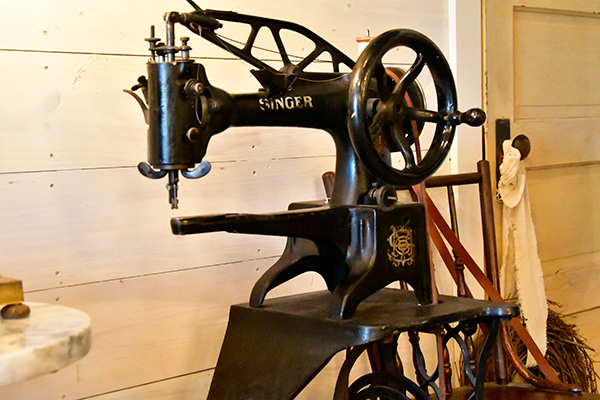 RV: What emotions can textiles evoke for you and your clients?
DC: Typically when someone enters this space, I can tell right away that there is a sense of emotion brewing as many of us have some connection to that particular sofa we sat on as a child or the kitchen curtains that hung in a space where meals were created and on and on. Food has the tendency to bring back memories and to me, textiles are right there as well. I really enjoy hearing stories of "oh my goodness, I remember when…."
The majority of people who visit and shop with me have great memories of those harvest gold and avocado green hues that are right in front of us again!!!
---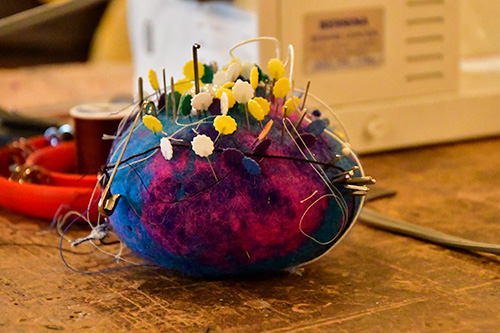 RV: You are a community minded and passionate individual that enjoys connecting people to the tactile art of creating through fabric. What are some of your most rewarding activities you have shared with others?
DC: Community mindfullness is at the top of the list of important traits that I learned from growing up in small town Paint Rock. My parents consistently "took care of the town"! I enjoy bringing people together, period. With the opportunity to introduce individuals or groups to textiles and natural art, I feel like I am extracting the creative energy that may have been dormant in their minds for years. Or in the case of the kids that I interact with, light bulbs are going off at a high rate of speed when they start to think of the possibilities for projects with fabric! Through a small 4H project, I was able to introduce several young ladies to the basic of repurposing clothing and other textiles. Since then, 3 of them have returned with sewing machines to learn the basics of sewing! It is important for parents to promote home skills to our youth and get back to the basics. Those skills are useful for many years no matter what career they choose!