Modern homes can offer many advantages and conveniences. For instance, we can all be assured a modern home will incorporate energy efficient standards, perhaps have an open floor plan, larger kitchen and closets and better insulation throughout, along with the ease of general maintenance for modern cleaning standards.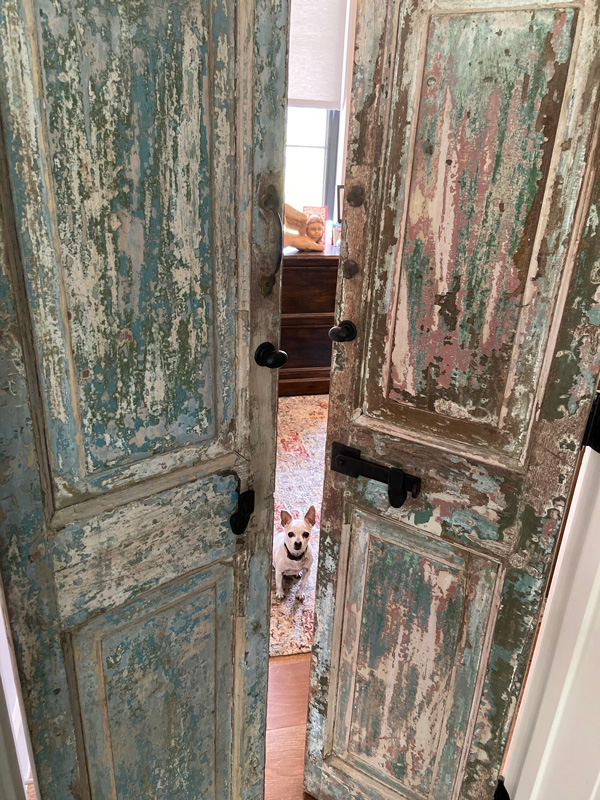 With this understood are we also asking where did the historic charm go for these improvements? Are we feeling a lack of aesthetic or romanticism in our new homes without the worn feeling of character that permeates historic homes?
This is why we brought in our HAUS contributor Jennifer Eggleston to help us remedy these common dilemmas of practical (new home) versus feeling (historic vibes).
RV: What are your favorite elements of the past that you can introduce and incorporate into a modern or updated home build?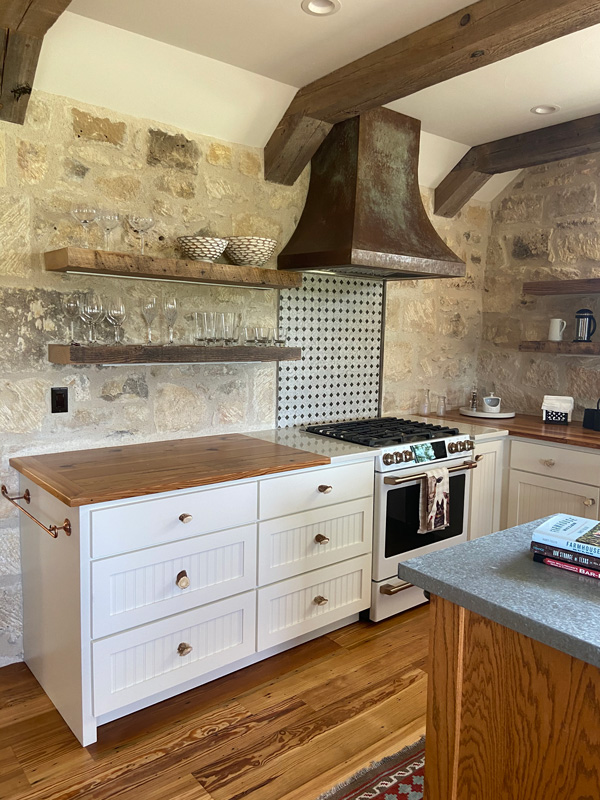 JE: I like to incorporate reclaimed wood, bead board, or shiplap as a ceiling, feature wall, or even kitchen island front treatment. It adds an element of warmth, age, and originality. Old beams also give integrity to a porch, ceiling, or mantle.
Stone (original or aged in appearance) provides another dimension and texture for an interior design feature wall, backsplash, fireplace or floor.
Also adding in lead glass windows or transoms. I am always a fan of adding in or utilizing old beautiful windows where possible. The reflective light is just gorgeous.
With doors (both interior and exterior), if you can salvage or repurpose old doors, go for it. I always love discovering the multitude of paint layers and find those layers a bonus in design.
Antique and vintage hardware for doors and cabinets are also one of my favorite new build projects. The trick is knowing your count and planning exactly what will be placed where to allow for a consistent flow.
RV: How do historical or vintage elements transform a modern, newly built home?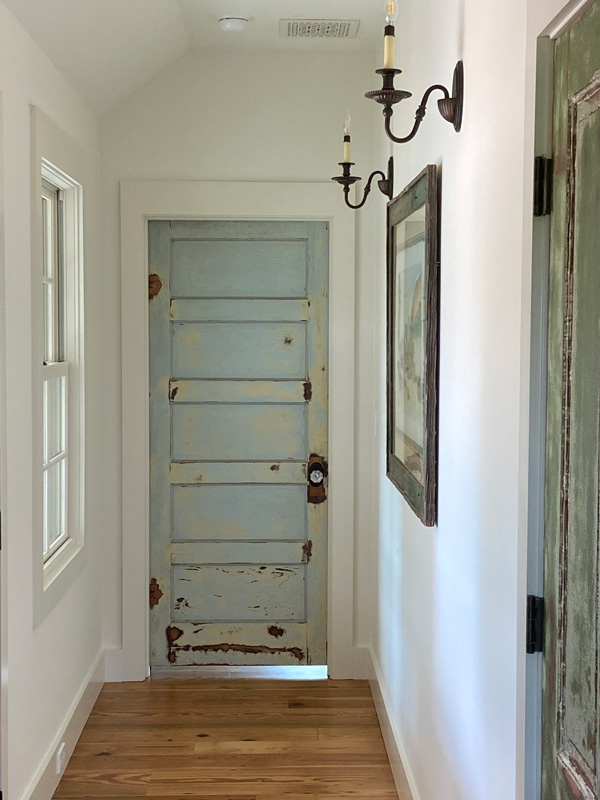 JE: I have always been known for my love and skill in mixing design elements. When bringing in antiques, vintage, salvaged or historical items into a modern home (or remodeled home), your home becomes a well-traveled and sophisticated environment. So many homes have the "oh so furniture-showroom-staged" look that is lacking personal attention to detail. When adding in reclaimed materials, or a smaller antique accessory, your home becomes a more lived in, warm and welcoming environment.
RV: Do clients or builders request statement antique pieces for a remodel or new build, or is this something you have to educate them on?
Yes and yes. But, it is often on me to educate a client or homeowner on why I want to incorporate age in design. Builders used to be a little shy to the concept of retrofitting old mantles, doors, windows and lighting. But with enough planning, now we can all understand the beauty of what I call "working with character."