What do fine wines and race cars have in common?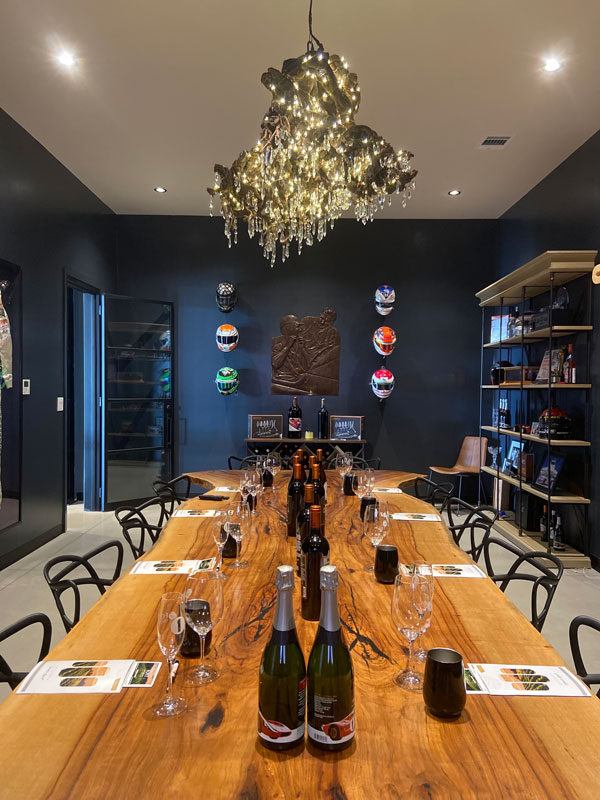 Both require teams.
Both need innovators.
Both inspire passion.
Both make my heart race.
Larry and A.J. Foyt IV began in the industry to quench their thirst for delicious wines and to pay homage to A.J. Foyt, AP's Co-Driver of the Century (along with Mario Andretti).
They focus on small productions for each wine. Until recently, these wines were only available direct to consumer or at the Foyt Wine Vault at the Indiana Speedway.
It seems only fitting they opened the Foyt tasting room in Texas. The man they honor is, after all, a most admired Texan.
Not just a tasting room, it serves as a museum of racing history. Two of A.J.'s race cars are on display, as well as Foyt family racing suits, helmets and pieces of memorabilia from all their amazing racing careers.
A one-of-a-kind tasting room in honor of a one-of-a-kind Texan, Foyt winery along 290 should not be missed. Here is a rundown of their wines.
---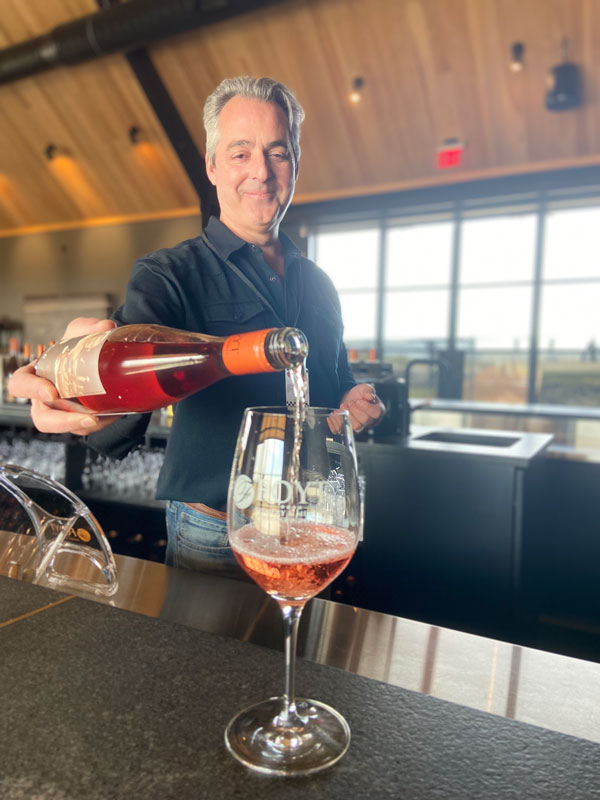 Lucy
2020 Rosé
Sonoma Coast

Named for A.J.'s beautiful wife Lucy, this tongue-tingling rosé offers up notes of strawberries, watermelon, and roses. The medium-long, clean finish makes for a tasty pairing for a cold crab and shrimp.
---
#67 Chardonnay
2019 Los Carneros
Sonoma County
#67, for the year A.J. co-pilated the first and only American to win La Mans. It has a bright straw color and almost Chablis-like flavors, with green apple and lime zest, backed up by tropical aromas of mango. Hints of French Oak and vanilla round out this enticingly balanced Chardonnay. A nice accompaniment to goat cheese or grilled fish.
---
#41 Merlot
2015 Sonoma County
#41, for the car number A.J. built his first race car with his father. Bewitching, deep ruby color with a bouquet of black cherry, warm plum, licorice, and cigar spice on the nose. Soft tannins show on the palate. I want a slow-cooked roast alongside this tasty red.
---
#72 Meritage
2016 Sonoma County

Cabernet Sauvignon, Merlot and Cab Franc
#72, for A.J. winning Daytona that year and becoming the only driver to have won Daytona, Indianapolis, and La Mans. Scents of Christmas spices engage the senses, while blackberry and smoke notes swirl in the glass. Elegant satin tannins on the finish. This one will gracefully pair with Beef Wellington at any holiday table.
---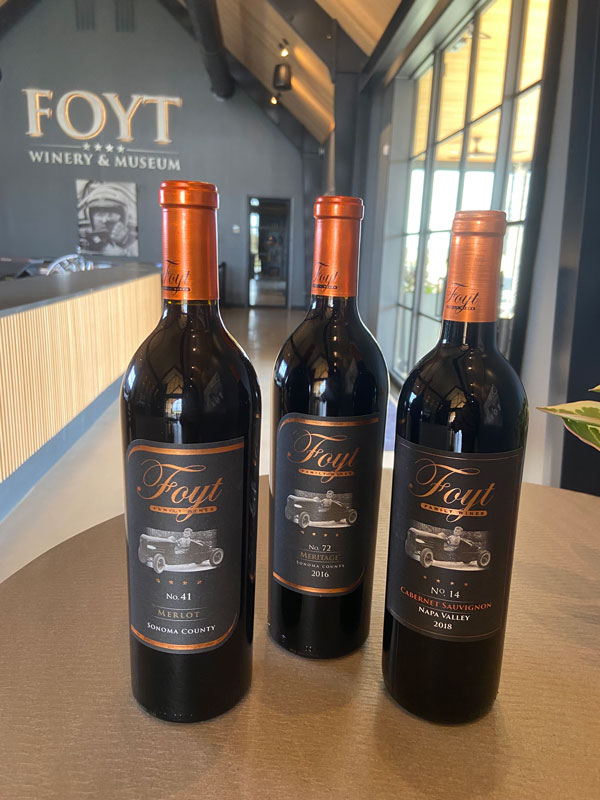 #14 Cabernet Sauvignon
2018 Napa Valley

#14, the car number that is infamous with A.J.'s winning history. A deep garnet hue with candies and black cherry aromas. There are rose petals, soft leather, anise, and an herbal quality rising in the glass. Silky tannins finish out this delectable Napa Cab. Pair with Stilton Cheese and a rib eye.
---
#38 Cabernet Sauvignon
2018 Dry Creek Valley
#38, for the street address of their new Fredericksburg venture. Interesting raspberry fruit rollups in the deep brick red wine. Wafts of sweet cigar smoke and soft cream notes on top of ripe, red raspberry perfume. Enjoy with braised short ribs and a balsamic glaze.
---
60th Anniversary Cabernet Sauvignon
Oakville, Napa
Like Twizzlers and licorice whips together is a gorgeous purple-hued garnet wine. Complex aromas of blackberry crumble, pumpkin pie spice and suede leather with an earthy essence. No need for food, but if you insist, try with pancetta stuffed mushrooms and beef tenderloin.
---
2011 Cabernet Sauvignon
Mounty Veeder, Napa
Reserve
As sexy as the cars that sit on the tasting room floor. This Cabernet Sauvignon offers rich aromas of red plum, black cherry pie and saddle leather, a viscous, full-bodied red with a long finish. A glass of this with blue cheese and figs – done.