Craig Stevens, co-owner of the Rhinory, and his wife, Chesney Castleberry, have successfully combined their passion for quality wine and wildlife conservation through the opening of their new venture, the Rhinory. 
The Rhinory is a winery and rhinoceros conservation facility on a sprawling 55 acres right off the 290 wine road. The vision of the Rhinory sprouted about two years ago when Stevens and Castleberry visited South Africa where the couple witnessed firsthand the consequences of poaching. They came to understand that despite the best efforts to protect the rhinos in South Africa with monster fences and military-style security, this alone was not enough to keep persistent poachers at bay and preserve the rhino population.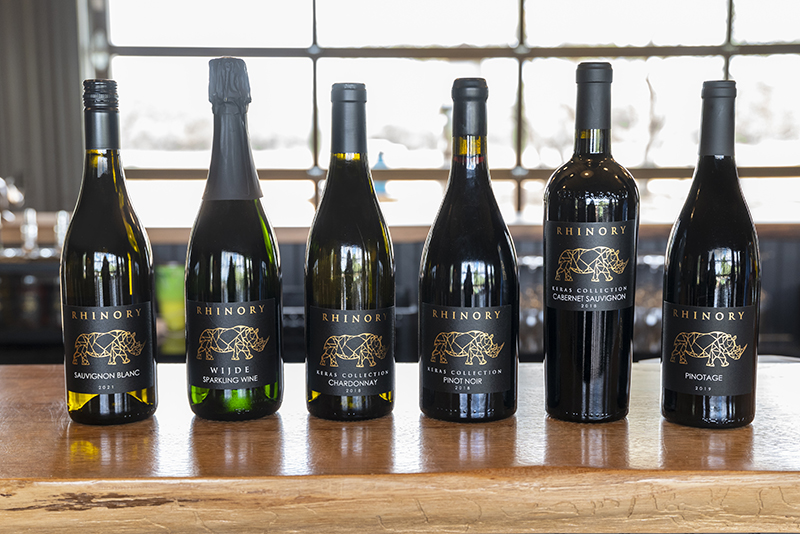 After returning from South Africa, the couple visited a Hill Country winery and realized they could combine their two passions in this region. Craig and Chesney's dedication to the conservatory are deep and genuine. "It is something that is part of the core of who we are," Stevens said.
They currently employ two rhino keepers, one of whom has 33 years of experience and is part of the Rhino Keepers Association, and is in the process of hiring a third.
"We are very serious about rhino conservation not only locally but also worldwide," Stevens said. The current resident rhino "Blake," along with his passionate rhino keepers, helps educate guests and encourage others to care about rhino conservation. Guests may enjoy "keeper talks" where the rhino keepers share their passion through talks and education onsite. Guests are also encouraged to book a Rhino Experience which includes a 30- to 45-minute tour where their two rhino keepers offer an opportunity to tour the barn, talk about the facility, and rhinos in general, and go over safety protocols for their visit with Blake.
Guests may then go to the enclosure where the rhino keepers guide guests through a personal visit with Blake. One hundred percent of the fees of the Rhino Experience goes to the International Rhino Foundation. The Rhinory has made a five-year commitment to support the Texas-based charity International Rhino Foundation which focuses on the conservation of the five species of rhinoceros.
"People genuinely love what we are doing and are very vocal about it. Having something [that is] more than just a business, it is giving back to the world," Stevens said.
The response to the Rhinory was beyond his expectations. He knew people would favorably react to the Rhinory, but it blew his mind that the general reaction was so positive. Stevens and Castleberry have two children of their own and wanted to create a place that is also family friendly. The pair welcomes families to come out and experience the conservatory and notably provide juice boxes and snacks for the kids.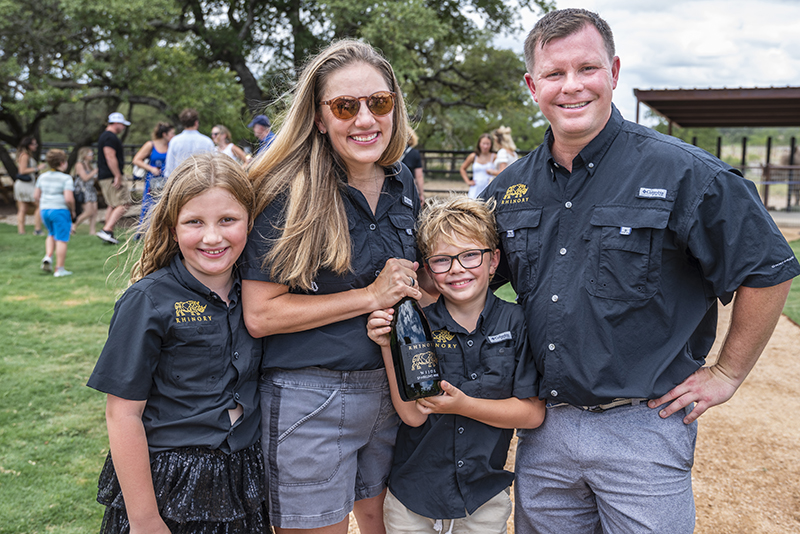 Currently, the Rhinory offers three wine-tasting menus with a balanced portfolio of 50% Texas wines and 50% South African wines. "What I love about South African wine is like Texas, they stick to what they are good at," Stevens said. "South Africa has unique varieties, like Pinotage. They claim this grape and they kill it. Texas has gotten there; Texas embraces what works for them.
"Texas in general is producing really good wine," he said. "The skills of Texas winemakers in the past few years are raising the bar and we want to be part of that raising of the bar."
In late spring the Rhinory team planted 3.5 acres of varietals that include Tempranillo, Merlot, and Sangiovese on their Estate property.
Notably, the Rhinory has done well on the winery circuit including TEXSOM 2022 with five Judges' Selection medals, two bronze medals, four silver medals, and one platinum medal.