Arin Smith remembers making preserves in her grandmother's hot kitchen in tiny Albert. For her grandparents, living off the land and preserving was still a way of life in the post-Depression-era Hill Country. But for the grandkids, it was a hot, arduous task.
Today, Smith wants to bring some fun back to preserving vegetables and teach others how easy it can be. She runs Perfectly Preserved in Stonewall, which teaches the simple process of preserving pickles, jalapeños and other veggies and sending students of the craft home with a delicious treat.
"People remember they were in their hot, unairconditioned kitchens and it wasn't fun," Smith said. "But I love teaching people how simple it is. And I love to look at their faces when we tell them these will be ready to eat tomorrow. Our grandmothers told us they wouldn't be ready for weeks because they knew we'd eat them all."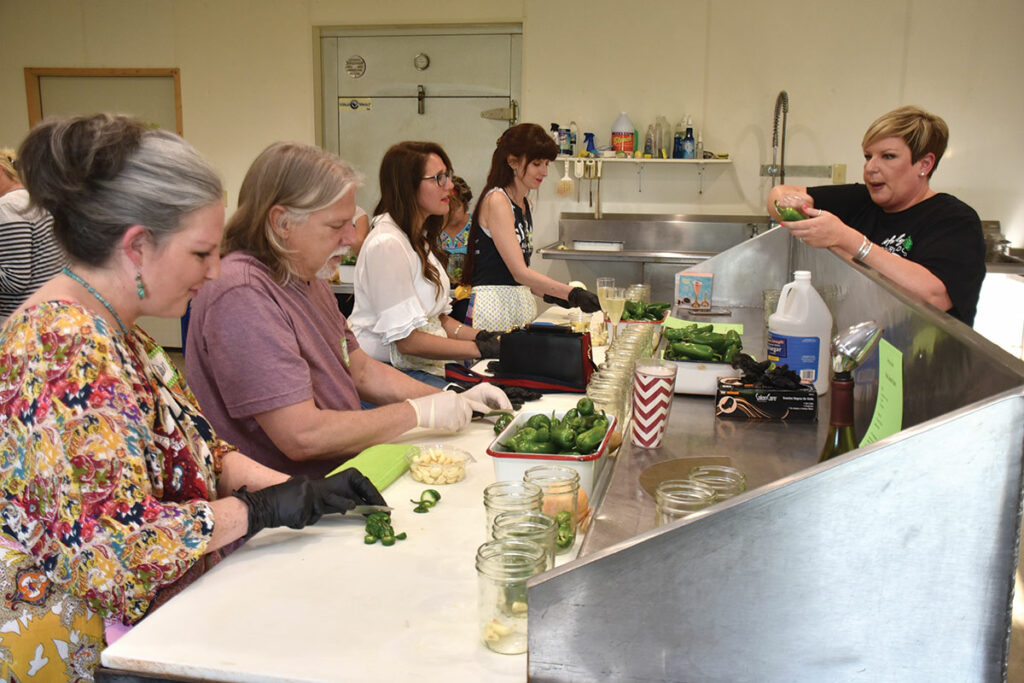 Smith grew up down the road from her grandparents. She and siblings and cousins would walk or ride bikes the mile and a half to her grandparents' home. Her Oma and Opa had freshly pulled vegetables from their garden, they had chickens for eggs, animals for meats. "About all they would buy at the store was sugar and flour," Smith remembered. "We didn't go to the store a lot. When my husband (Eric) and I started dating, I didn't know what they were going to fix, but I warned him they use every part of the animal. We were very country."
Her husband, an Arlington native, loved Arin's grandparents and how they preserved what they had – their food, their farm, their land. They cared for it, used it and nurtured it.
Arin now brings that same sensibility to show people they can keep their store-bought or garden-grown veggies preserved. She uses a smokehouse in Stonewall owned by friends Rodney and Denise Eckert, who smoke game meats about half the year. Smith's classes are not a demonstration, but a do-it-yourself good time. And it's not just for women – men and kids take the course, Smith said, both with groups and so-lo. "The next morning, they taste it and think 'I made that and it's so good,'" she said.
Smith got the idea for the business after she and Eric made their own salsas and she got creative with other recipes. She experimented using figs and smoked bourbon, or brown sugar and peach. The game changer was when she got her grandmother's dill pickle and salt pickle recipes.
Smith began selling jars of those delicacies at her hair salon and people soon began buying multiple jars or cases. She thought she would pursue doing it commercially and pumped up production to 300 or 400 jars a day, all summer. While successful, it began to resemble Oma's hot kitchen and "it took the fun out of it."
Smith cut back on production, but still wanted to share her treats. She taught classes with friends in the smokehouse. Word spread on social media, and soon her classes filled on Fridays and Saturdays. People used them for team building and she has hosted everyone from bloggers to home construction firms.
"It's fun, it's interactive. I love all the wineries here, but it's something different to do for friends besides go to a bar," Smith said. But, yes, people still bring their own libations to the class.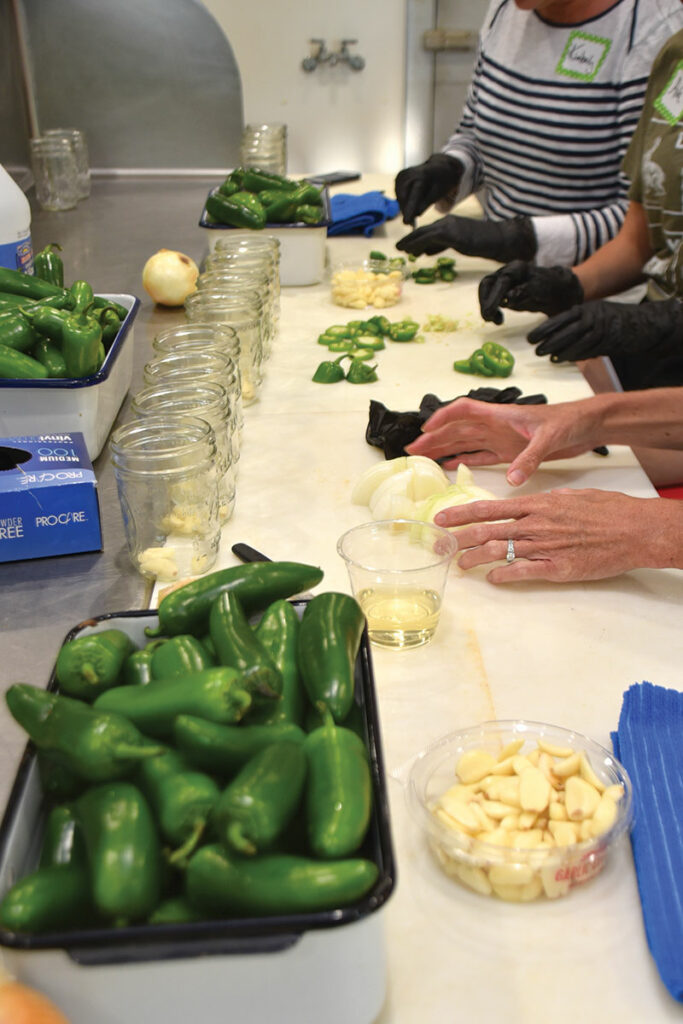 The classes appeal to all the senses. There is the color and smells of fresh-chopped vegetables, chopping, packing, brining and steaming, the scent of vinegar, and sounds the laughter as friends and strangers get familiar and comfortable with the process. For many, it brings back memories.
"When people first hear of the class, they say, 'Ugh. I canned with my grandmother.' But this is fun and it's hands-on. (And air-conditioned.) It's a fool-proof recipe. I've had people text me the next day, 'OMG, these are so delicious!' And it didn't take 12 hours in a hot kitchen."