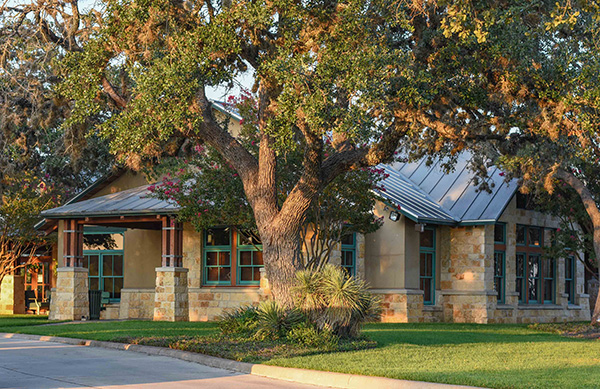 What started as a small, nine-hole golf course five decades ago, has turned into one of the Hill Country's premier spots for golf enthusiasts and those looking to start their journey down the fairway.
Lady Bird Golf Course was opened in 1969 to serve locals and visitors and to offer them a comfortable level of play. The course doubled to 18 holes in 1991.
In 2012, Lady Bird went through a $2 million renovation designed by famed Golf Course Architect Jeffrey D. Brauer. Under this overhaul and upgrade, the course expanded to 6,686 yards in length, got rebuilt greens, re-contoured fairways, and a host of other improvements. The course also got a new set of tees and new concrete cart paths.
The course saw more change in January 2018 when Touchstone Golf took over management duties of Lady Bird. Under the supervision of new General Manager Chris Meade, the course saw lots of change and a new focus.
"Our new motto, and it's pretty poignant for our 50th anniversary, is 'Reflecting on the past, Focusing on the future." Meade said. "We have a lot of people coming up to tell us how they played the original 9-hole course when it first opened. "But they move on from that to tell us how they really like the new course a lot better," he said.
What makes the course so much better is that most players agree that it's a resort-like golf experience with local municipal prices.
Lady Bird is a Par 71-designed golf course with firm, fast greens. The course features 46 bunkers and has water on 10 of the 18 holes.
Lady Bird is one of the better-reviewed golf courses in Central Texas and was named number 20 of the Top Courses in Texas by Golf Advisor in 2015.
"Our goal was to make Lady Bird the best the golf course that it has ever been," Meade said. "We've achieved that and are operating at a very high level."
But having the greatest golf course means little if no one comes to play it. Meade is ensuring Lady Bird will always have players by promoting the game and the course to tomorrow's players.
"Developing a strong junior program to bring new players to the game has always been a passion of mine," Meade said. "In the past year, we've seen over 200 youth attend our free golf clinics. The course provides everything to the youth from clubs to tees to the fees. And since we're a municipal golf course, it's really like the whole community is helping them to learn and appreciate the sport."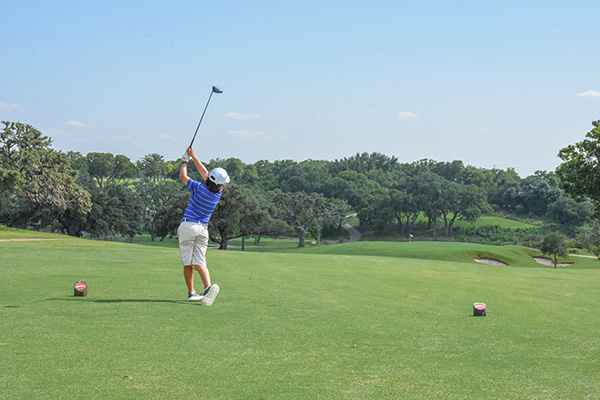 Ten-year-old Van Carter is typical of the youth that have experienced the program.
"Playing on the Lady Bird Golf team has been a great experience," Carter said. "It's been fun competing against other golf teams. Mr. Meade has worked hard coaching us and this year we won, so it was great."
This year marks the 50th Anniversary for Lady Bird Golf Course and although there are few major events to mark the milestone, Meade says there will be plenty of smaller activities.
"We've designed a new 50th anniversary logo that I think people will like," Meade said. "We're also putting up a flag-pole and continuing to 'focus on the future' to see what we can do to help improve the course and the players' time on the course."