As a young girl in New Braunfels, Jenna Peters spent her days surrounded by animals. "I have always had a passion for animal welfare," she said. Growing up, her family had a 10-acre plot of land where horses, cows, goats and cats roamed freely. Looking back, she can still remember "bandaging" one of the goats' knobby knees by taping toilet paper rolls around its joints. 
Knowing this, it is no surprise that her dogged dedication and compassion for animals developed into a career at the Humane Society of the New Braunfels Area (HSNBA). Today, the former vet tech is the Trap-Neuter-Return (TNR) coordinator at HSNBA and the President of the New Braunfels Community Cat Coalition (NBCCC). The two organizations work hand-in-hand to alleviate the growing population of feral cats by offering free spay and neuter services within the city of New Braunfels and Comal County.
"Kitten fostering is my passion," said Peters. "The kittens I have prevented from being born into harsh and unwelcome environments is invaluable to me." In 2014, a staggering 85% of cats delivered to the Humane Society in New Braunfels by Animal Control or private citizens were euthanized. After the TNR program was implemented in 2016, that number dropped to 42%; by 2021, it was just 14%, with most of those euthanized due to illnesses. The TNR program is to thank for this fast-shrinking kill rate, and for the safe re-entry of sterilized and immunized feral cats in the community.
After the cats are vaccinated and neutered, Peters always tries to convince the original trappers to let them return to their colony. Normally, she's successful. "Most of the time I can educate them, but if they say no and I feel there is a threat to the cat's life, they are not returned," she shared. If that is the case, they are placed into the organization's Working Cat Program and put up for adoption.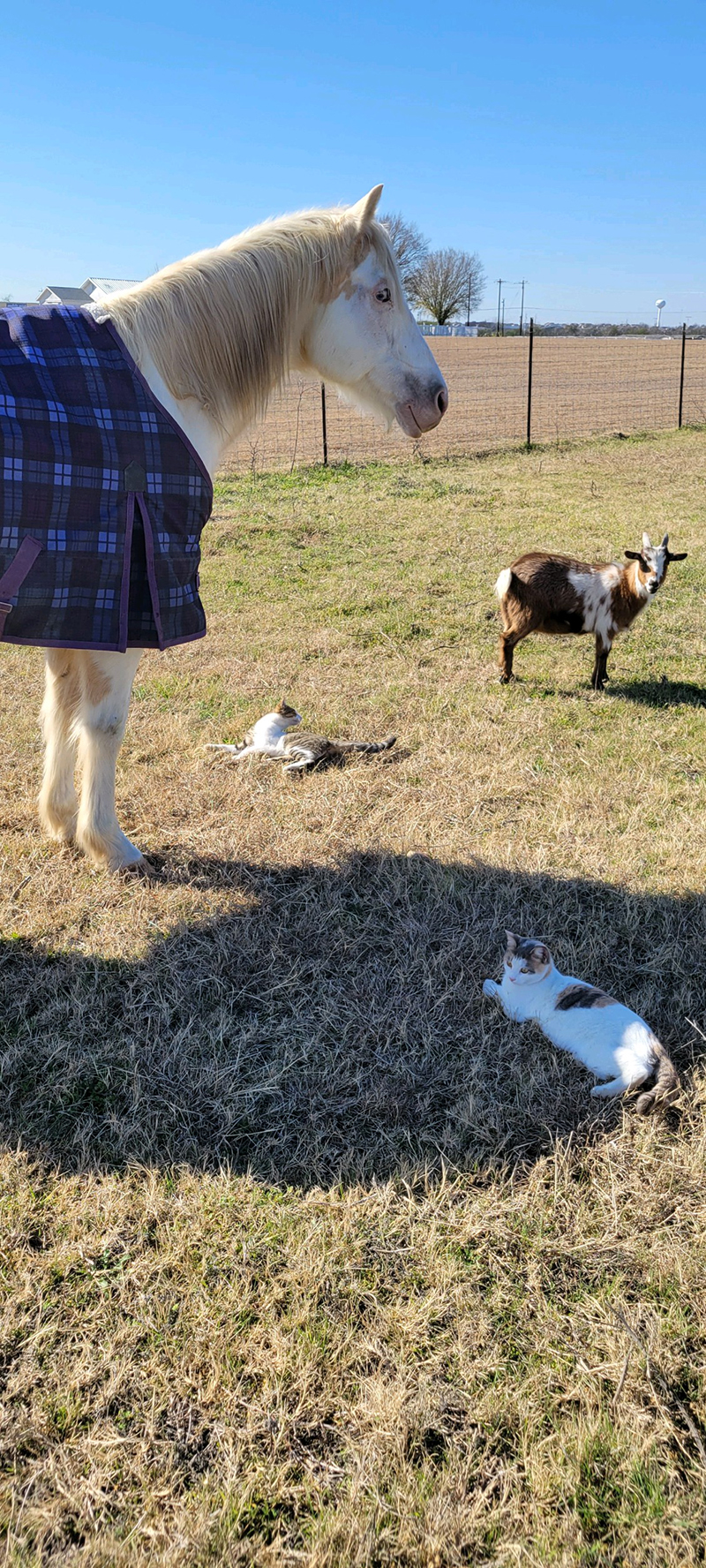 Today, this program is growing in popularity as more and more people discover the value of working cats in a barn, brewery, business or home setting. To date, more than 750 cats have been placed by the NBCCC. "There aren't a lot of people in our area that do this," said Peters. While she and her team work solely in Comal County, chances are if you travel around, you will see an increasing number of cats at breweries and bars across Texas. Peters herself has seen them in places like BS Brewing in Seguin and the Luckenbach gift shop and bar. The trend is tracking on social media as well, where Instagram accounts like @distillerycats celebrate the felines at work in businesses around the world.
At wineries and breweries in particular, keeping rodents at bay from chewing through pipes or rummaging through the granaries and cellars, is reason enough to adopt, as is saving a life through the process. "It's all-natural rodent control," shared Peters. "I'm hoping the more people that are educated about the benefits of winery and brewery cats will lead to more adoptions."
Currently, she manages the working cat application and adoption process online at www.nbcats.org/adoptme, where the cats are categorized into different levels depending on their personality. Since launching in 2016, the NBCCC has received many testimonials praising the program, including one from a couple named Ed and Heather. In 2017, the duo adopted a feline named "Momma" after a rash of rodents were eating their chicken feed. "Momma has kept our barn and pastures rodent-free for 5 + years," they said. "She also protects our hens and baby chicks from predators as they free range around our barn. We love this girl and look forward to spending many more years with her helping us keep our barn safe and clean."