By Ken Esten Cooke & Kimberly Giles
Rock & Vine recently took separate trips out west, one for escape, the other for discovery.
Here are a few high points of travels to Marfa and nearby areas, a part of Texas that is a rare gem.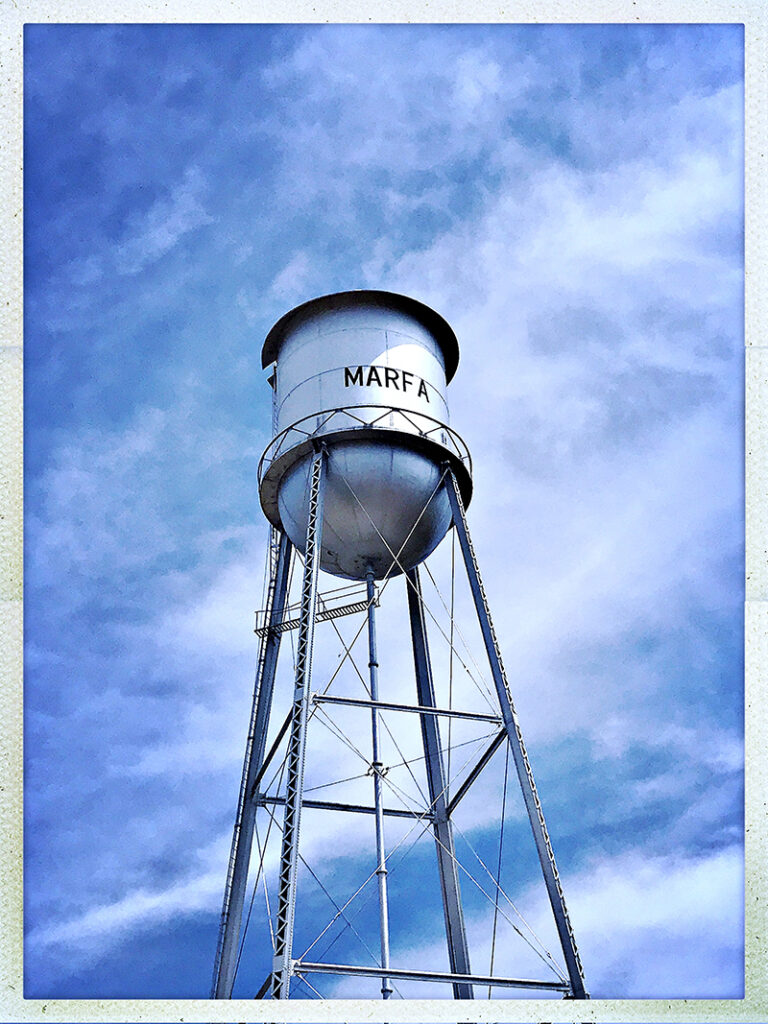 Chianti Foundation is a destination for art lovers and history buffs, created and developed by artist Donald Judd. This former military outpost also used to hold German prisoners of war, and now is an ideal space to showcase Judd's enormous works that merge industrial materials and nature. Book the interpretive and guided tours in advance. The tour I took was three hours, but the foundation also has full-day tours. Make note of the walls within the facilities where you will find scribbles and artwork from the former military occupants.
The Water Stop is a favorite watering hole just off the main Highway 90. They have an American style and vegan menu. I was after a premium and creative cocktail and was not disappointed after being steered there by locals. There is ample seating in this funky, vintage space and a covered patio for shade in the summer months.
Nearby at BORDO, I found sandwich Mecca. I tried the "Desimone" (like a caprese plate on bread) the first day but went back the next day for the Cashiola and it's on my top sandwich list, with fresh-baked bread and important Italian meats. They also offer pastas, antipasto, charcuterie, gelatos and Italian sodas.
The Sentinel— a coffee, food and beverage bar, meeting and retail space — helps fund a reporting position for The Big Bend Sentinel, one of the top small newspapers in Texas. The public space is the brainchild of publisher Max Kabat and wife Maisy Crow, who purchased the Sentinel and its sister paper in nearby Presidio. Kabat is also a brand consultant and Crow an ace photographer. The couple brings their expertise and aesthetic to The Sentinel vibe while pushing the importance of local publications. Pick up a coffee, Mexican breakfast, the weekly edition and even a "Support Your Local Newspaper" tote bag. It all helps.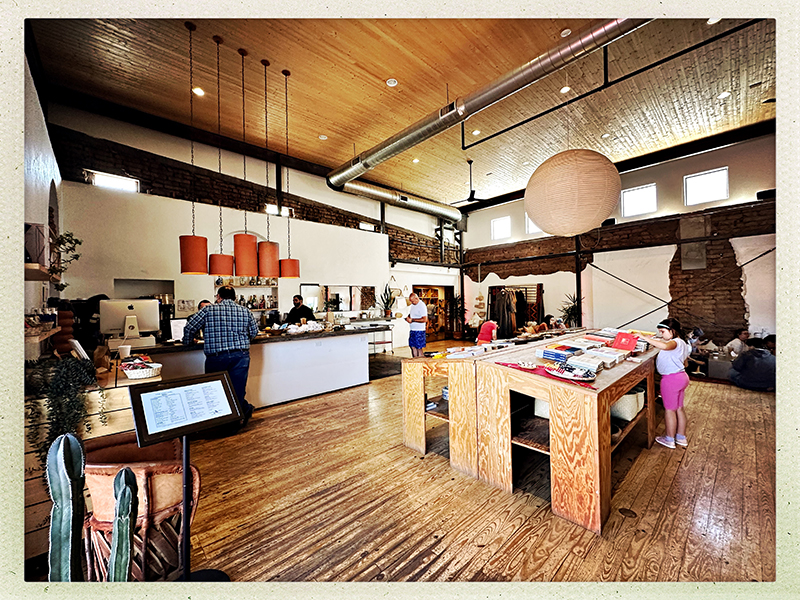 Hotel Saint George was established in 1886, and today it has all the modern comforts for room accommodations. It's worth a visit for the Bar Saint George and the restaurant La Venture, as visitors can sip carefully curated cocktails or savor the seasonal menu. Make certain to take in the owner's private art collection that adorns the walls, as well as the in-house boutique that features an artist of the season. Sam Schonzeit was the artist on display in May, his work vivid, colorful, and universally tribal in its message.
Marfa folks like to party and it's always with a different flair than in the typical small Texas town. The weekend I attended, I heard New York artist Jerry Saltz, author of "Art is Life," who spoke at the Marfa Invitational. Independent artists were showcased at galleries all over town and the love and respect the town has for art and artists was more than evident.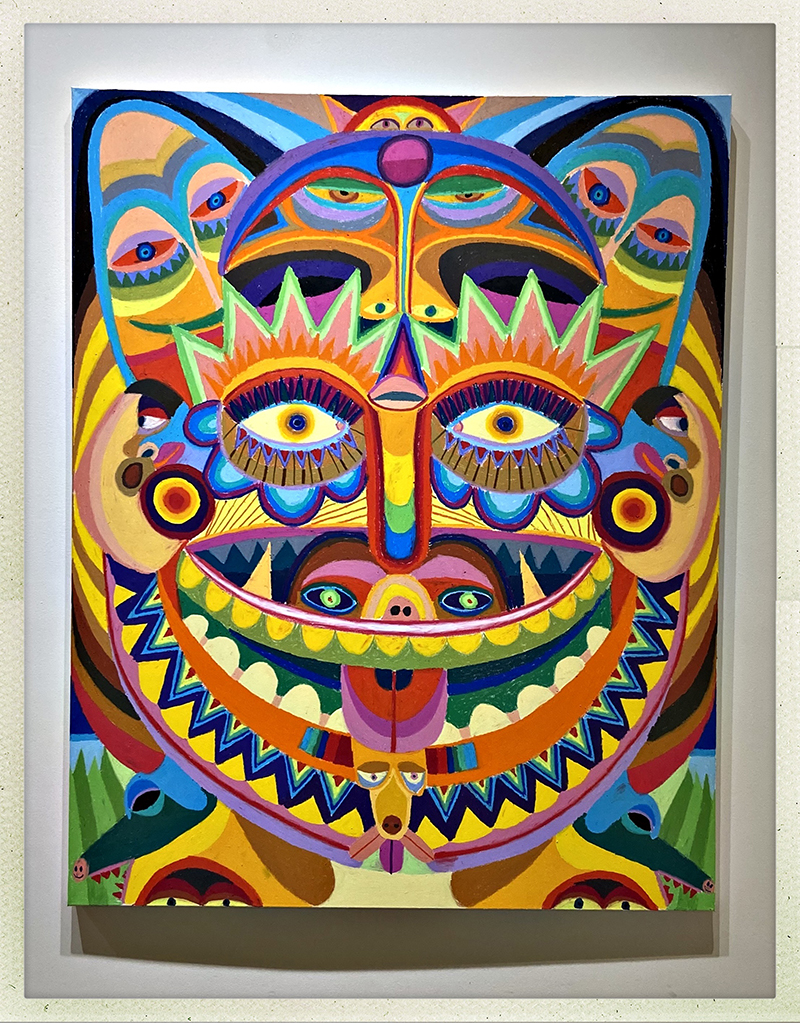 Big Sky Yoga offers a cool space in the hot climate to slow down, stretch it out, and continue the getaway. Instructor Monika Bernstein, a San Francisco transplant, and her roster of teachers put clients through the paces but leave them feeling both exhausted and renewed. Namaste, y'all.
Marfa has plenty of cozy-yet-quality spots to lay one's head, from the traditional Hotel Paisano or the quirky El Cosmico. But my escape had me 20 miles north in a spartan tent at Davis Mountains State Park. Cooler air and a commune with nature on hiking trails was just what the doc ordered, and the lack of much of a cell phone signal was a bonus.
Marfa Spirit Company is in a former feedmill. Despite its gritty exterior, this former industrial space serves up some sophisticated spirits that include rum, gin, vodka, sotól and fruit-flavored liquors. Any stranger can belly up to this bar and get a warm welcome and superior selection of cocktails.