With the overabundance of information, fear and restrictions amid the Covid-19 pandemic, it is abundantly clear that we are in need of a detox that only nature can fix. Determined to find some freedom and fresh air to fill my lungs, sans mask, I cleared my mind in the Texas Hill County this winter with the following two walks: Lost Maples State Natural Area and the Milton Reimers Ranch Park.
With resounding appreciation, I was able to find myself fully present and assured as noted conservationist Rachel Carson suggests: "There is something infinitely healing in the repeated refrains of nature – the assurance that dawn comes after night, and spring after winter."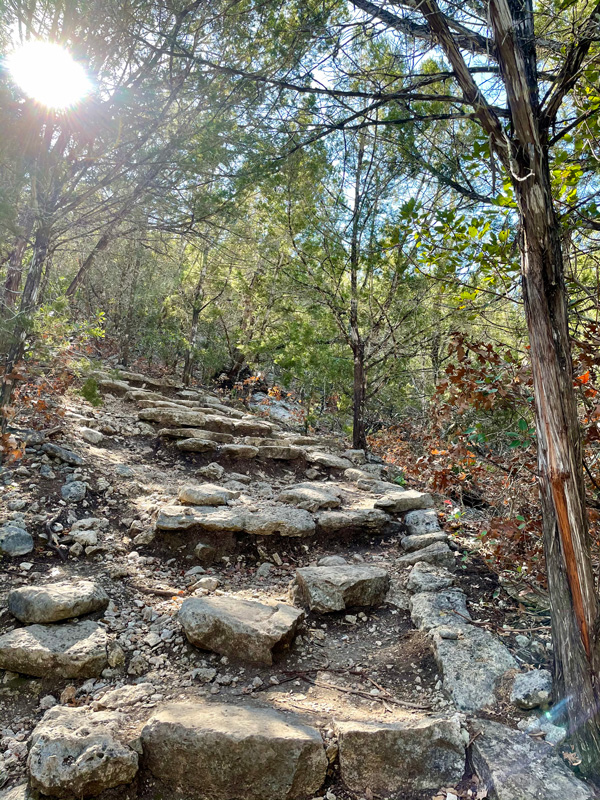 Lost Maples State Natural Area
tpwd.texas.gov/state-parks/lost-maples
Begin a hike with a .4-mile walk through large Bigtooth Maple trees, although most of the leaves had long since fallen. I found myself consumed by the starkness and rugged beauty that Lost Maples has to offer in the less popular winter/dormant season. The trail is well-maintained and easy to navigate as it meanders along the Sabinal River.
This portion of the trail is surrounded by Big Tooth Maples, Bald Cypress and Sycamore trees that provide shady corridors and highlight natural springs along the river. I spotted a resident Armadillo a few feet from the trail rooting through the dry leaves and grass without them even noticing my presence.
The East Trail transitions into a steep upward incline on gravel, rock and dirt terrain leading to scenic overlooks with rewarding views of the surrounding hillside and rocky canyons below. I was able to take in the dry grasslands from above and see many native birds in flight.
After continuing 3.1 miles, the trail merges with the West Trail to add another 3.6 miles of rugged trail with steep inclines. Don't despair, it soon rewards hikers with consistent declines that will allow us to breathe and feel transfixed in a peaceful solitude that is cool and inviting – a reward for your physical exertion.
There are six points of interest along the way to stop and view the diversification contained within this wilderness area. There are also primitive camping sites, if prepared for an overnight stay. Restrooms are available at the entrance and trailhead there are also three composting toilets along the loop.
Milton Reimers Ranch Park
parks.traviscountytx.gov/parks/reimers-ranch
The Reimers Ranch Trail is a multi-use trail for hiking, mountain biking and equestrian recreation.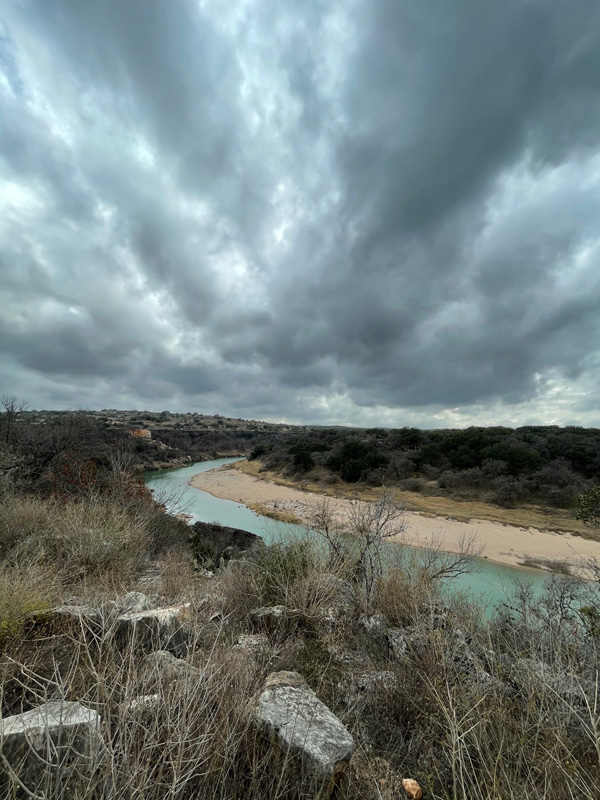 I began my hike at The Pedestrian Nature Trail, which is well-maintained with markers, scenic viewpoints and descriptions of the local flora, fauna and wildlife. I followed the Granite trail that led me to the multi-use trail loop, which is approximately five miles of grassland, brush, boulders, Cypress trees and open space. The trail is mostly flat and easy to navigate alongside the dirt, gravel and rocky terrain.
One can expect to encounter squirrels, deer and Roadrunners this time of year, along with many native birds throughout the day. Once I accomplished the loop, I went on to explore the upper and lower river trails that have breathtaking views of the well-worn and washed-out canyon of the Pedernales River. As I descended to the river trails, I got a closer view of the river and was able to access it.
These out and back river trails add an additional three miles of exploration. The appreciation comes forth in admiring the great river canyon walls and views. This is an excellent place to bring your dog, a picnic or to simply enjoy the restorative healing powers that only nature can provide.